blog
Energy Efficiency Products for Your Lakeland Homes
Energy Efficiency Products for Your Lakeland Homes
Posted:
February, 27, 2012 |
Categories:
General Info
|
Design and Decorating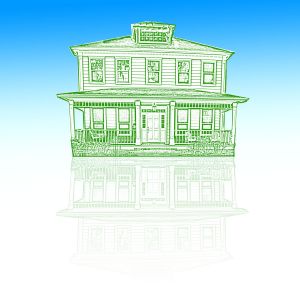 Do you want to help the environment and save some money, too? When you are building your new Lakeland homes, there are a lot of things you can do that will make a big difference to the environment and your electric bill. For instance, by simply purchasing Energy Star appliances you are consuming less energy which will save you money. Or, you can add extra insulation to keep your Florida home cooler during the summer months.\n\nThe Highland Homes Personal Selection Studio offers many budget-friendly "Green쳌 upgrades for your home:\n\nAppliances:\n\nEnergy Star qualified appliances will not only save on your energy bill but can also provide you with tax credits (check with your tax professional). Our included dishwasher is Energy Star rated, and we offer a variety of Whirlpool Energy Star appliances in different styles and finishes, so you can select the right product for your needs and budget.\n\nInsulation\n\nThe insulation of your new home plays a huge role in saving you money. Your Highland home comes with R-30 insulation in your living areas and R-4.2 on the exterior walls, and you may choose add R-19 or R-30 above the garage to help with the heating and cooling.\n\nInjecting your exterior wall blocks with foam is a popular option which not only will help with the heating and cooling of your home but also acts as a sound barrier and pest control. The foam is injected into the hollow concrete blocks and expands, filling the cells with insulating foam and blocking pests.\n\nAnother great product we offer is Radiant Barrier which is an insulating foil shield that gets stapled to your roof trusses. It helps keep your home insulated by reducing heat transfer through your attic. Radiant Barrier is an Energy Star qualified product, and this product alone can save you anywhere from 12 to 25 percent off the heating and cooling portion of your electric bill, and will pay for itself in 3 to 5 years.\n\nWindows:\n\nMaking a small investment into your home like adding double pane windows will significantly pay off. Double Pane and Low-E Double Pane Windows not only help keep the hot and cold air in the home but act as a sound barrier as well.\n\nAdding energy efficiency products when you build your Lakeland new homes is cheaper than adding them later, and these upgrades will pay for themselves in utility bill savings.  Want more information?  Contact any of our Central Florida new home communities!
---
Tags:
energy efficient home
radiant barrier
energy efficient home features
energy star
Florida New Homes
Lakeland homes
florida new home
central florida new homes
Lakeland
Lakeland home
Florida
new home
Central Florida new home
FL
New Homes
central florida
---