Posted:
December 5, 2016 |
Categories:
News
|
Events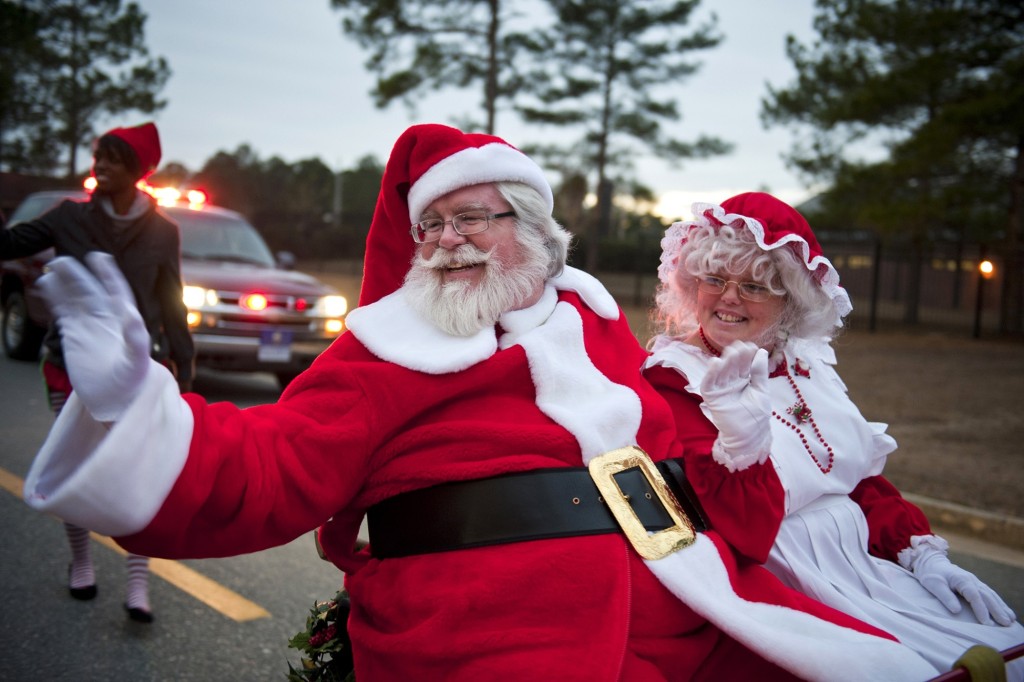 The holiday season can be expensive as parties take place, presents are purchased, and plenty of food and décor is planned. But you can still have fun and get into the spirit of the season without having to spend money! Start simple yet heartwarming Christmas traditions with your family — without breaking the bank. Creating lasting memories is what truly makes this the most wonderful time of the year.
Here's a list of some exciting and free ways to celebrate the holidays, just minutes away from your new home in Central Florida:
Lakeland Area
- December 9 - Bartow's 2016 "Magical Illumination쳌 Christmas Parade. There are plenty of parades happening throughout the area this month; however, this parade is slightly different. No floats or candy, just decorated scooters! Beginning at 6 p.m. at Mosaic Park, scooters of all kinds will fill the streets with festive lights and original decorations. There will be entertainment, food and pictures with Santa after the parade.
- December 10 — Join Bartow Ford for its annual Winter Wonderland celebration from 9 a.m. until 2 p.m. The event will include a variety of family fun activities including free breakfast and photos with Santa, snow slides, play areas, Polar Express trains and musical appearances by Elsa, Anna and Olaf!
East Polk County
- December 10 — Winterfest. Cruise-in with classic cars to downtown Davenport! Festivities for Winterfest include a visit from Santa and Mrs. Claus, an electric nighttime parade, cookie decorating, lighting of Lake Play Park, vendors and SNOW! The classic car cruise-in lasts for the entire event from 4 to 8 p.m., but don't miss the lighting of the park at 6 p.m. and the nighttime electric parade at 7 p.m.
- December 17 - Snow Central. In the 70-degree climate of Florida in December, snow isn't expected unless you're at Snow Central! Bring the family downtown to frolic in Winter Haven's very own winter wonderland. There will be 70 tons of snow making up the snow slide and snow piles for people of all ages to enjoy. Be warned: the snow will be cold, just like real snow!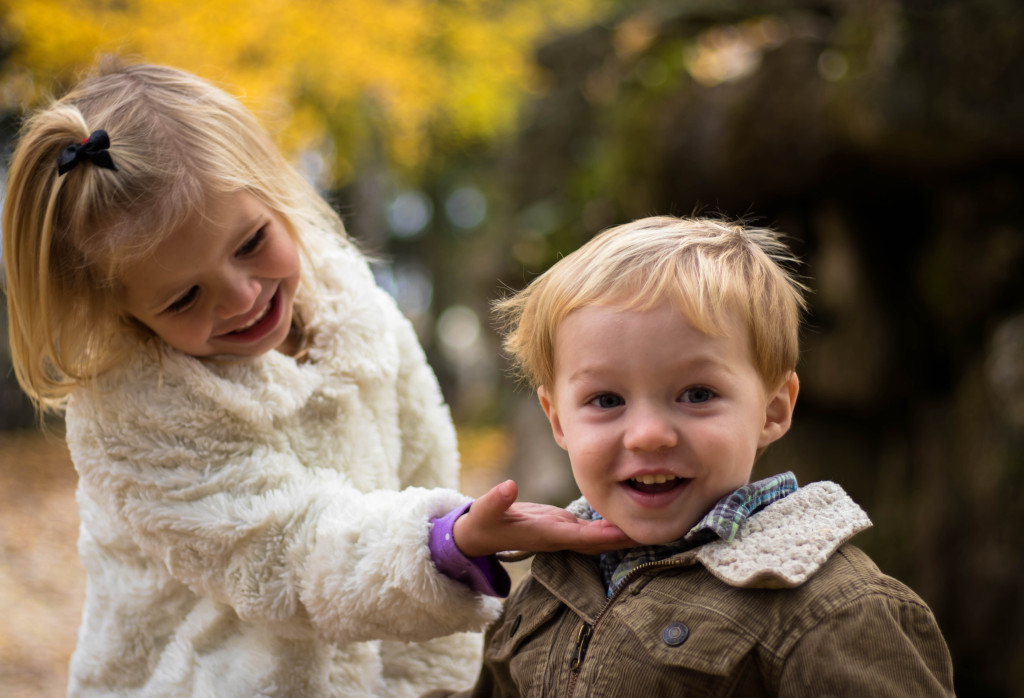 Greater Orlando
- Month of December - Snow Falling Nightly in Celebration. Go to Celebration Town Center between 6 and 9 p.m. and experience a nightly snow fall! As a Celebration tradition, this snowfall event also features an ice rink, carolers, Celebration Express train rides and horse drawn carriage rides. In addition to the everyday fun, "A Countdown to Christmas쳌 concert will also be held on December 10, and a special Radio Disney Holiday concert on December 17. Parking and admission are FREE! Plus, only a couple of blocks away, be amazed by the professionally decorated and synchronized lighted homes on Jeater Bend — an award winning street known for its appearance on ABC's "The Great Christmas Light Fight쳌.
- Month of December - Light Up UCF Free Movies. Light Up UCF is Orlando's most affordable holiday tradition, offering free holiday light shows, free outdoor films and Orlando's largest outdoor skating rink! Some attractions do cost, but most are FREE! Enjoy free Christmas favorites like How the Grinch Stole Christmas, Home Alone and Elf every Wednesday at 7 p.m. and Friday and Saturday at 7 and 9:30 p.m. Rides featured at the event include the Ferris wheel, light up express, arctic glide ice slide, winter whirl and falling snow!
Tampa Bay
- December 10 — Dunedin Old Fashioned Christmas and Holiday Parade. The holidays can easily be turned into a stressful time; the relaxing setting of an old fashioned Christmas could be just what Santa ordered! Bring back the nostalgic celebrations with carriage rides, old fashioned games and sledding through the snow at the parade in downtown Dunedin. The event begins at 4 p.m. at Douglas Avenue and includes sites such as downtown, Main Street and Broadway Avenue.
- December 11- Treasure Island's Lighted Boat Parade. Watch the lights gleam off the cool ripples in the water as over 70 varieties of boats light up their decorated vessels and sail off into the night. Beginning departure from The Club at Treasure Island at 6:20 p.m., these dazzling lighted boats will sail past the Treasure Island Causeway Bridge and end at John's Pass around 8:15 p.m. The biggest lighted boat parade in Tampa Bay is a must-see for the holidays!
- Through January 3 — Kresge Mega Light Display. This annual lights display includes 10 trailer-truck loads of lights, an 18-train scale model railroad, bubble machines, inflatables and so much more. The display is free and open nightly from 6 to 10 p.m., and it is located at 2719 Oakdale St. S. in St. Petersburg.
Manatee County
- Beginning December 8 — Holiday Lights Spectacular at the Lee Wetherington Family Village. If the Rockerfeller Center in New York is too far for you to travel, then stop by the Family Village and see the light show of a lifetime! Beginning at 7 p.m., cars driving by the village will be able to tune their radios to an FM channel and listen to music as the lights perform in sync to the beat.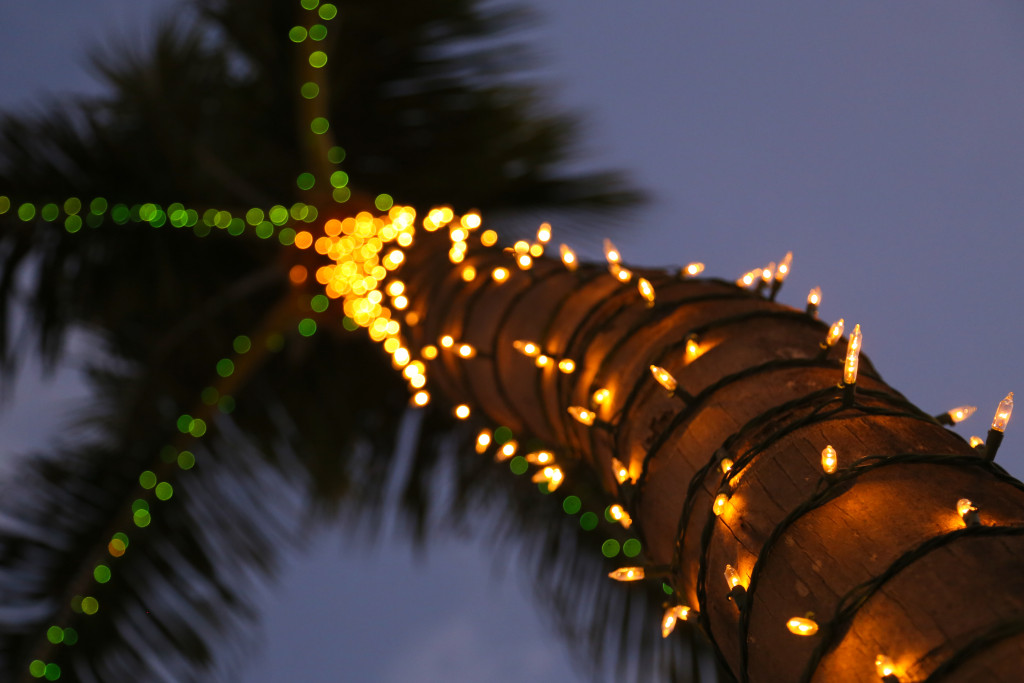 The light show will take place each evening until the end of the year.
- December 10 - 5th Annual Jingle Paws Jubilee. Our pets are like our children and we don't want them to miss out on all the holiday fun! From 11 a.m. to 5 p.m., there will be gifts available from over 65 vendors for people and pets, pet pictures with Santa, adoption vendors, live music and more! A holiday costume parade and contest is also included in this pet-tacular event!
- December 16 -18 - 6th Annual Snow Fest Sarasota. Over 250 tons of snow will be brought in, along with a giant 16-foot human snow globe! Plenty of Christmas characters will be present, including the characters from Frozen who will appear on stage live for Frozen at The Ranch. Kids get in free!
Choosing how to celebrate the holiday season is easy when you live in an area where there are so many activities to enjoy! At Highland Homes, we want our homeowners to know that you can enjoy the holidays and save money. We hope this list helps you find new and innovative ways to enjoy family activities, for free!
Our conveniently located new home communities are near some of the most exciting and popular Christmas attractions in Florida. For more information on our new homes in Central Florida, Greater Orlando, Manatee County, Tampa Bay, and Ocala, visit the Highland Homes website or contact our New Home Specialists at 863-797-4999.
---
Tags:
Florida home
Florida New Homes
Highland Homes
florida new home
Florida homes
central florida new homes
Florida
new home
Central Florida new home
FL
Central Florida homes
New Homes
central florida
---