blog
Florida Cities Dominate List of Places People Are Moving To
Florida Cities Dominate List of Places People Are Moving To
Posted:
November 1, 2018 |
Categories:
News
|
General Info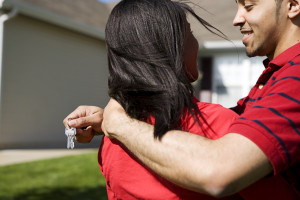 Moving to The Sunshine State is a lifetime goal for many thanks to our great climate, white sand beaches, a myriad of recreation and entertainment options, and affordable cost of living. If you're trying to decide upon a new city to call home, U.S. News & World Report just released a list that will help you narrow down your options!
U.S. News' The 25 Best Places People Are Moving to in 2018 features nine Florida cities, including four that Highland Homes currently builds in! Tampa, Lakeland, Orlando, and Sarasota are all in the top 12 cities to move to in the nation, each one offering a unique location and lifestyle.
To compile the top 25 cities, U.S. News reviewed their 125 Best Places to Live in the USA list, an analysis of the 125 most populous U.S. metro areas. U.S. News factored in each metro area's growth based on net migration data from the U.S. Census Bureau over a five-year period from 2012 to 2016, the most recent complete data set at the time of calculation.
Tampa, Florida
Ranked No. 12 on the 25 Best Places list, the Tampa area has a population of just under 3 million people and has experienced a 6.67% net migration rate over the last five years. The Tampa metro area offers residents everything from a casual beach lifestyle to an urban city landscape, all among an abundance of employment, entertainment, and world-class dining options.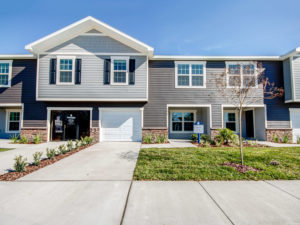 Why do people love moving to Tampa? The city has a low unemployment rate, a median home price well below the national average, a short average commute time, and average temperatures between 65 and 81 degrees. All of this, in addition to the many attractions the city has to offer, from incredible beaches to Ybor City's one-of-a-kind nightlife. Can you say perfect?!
If you're ready to call Tampa home, we have four new home communities in the metro area offering single-family homes and low-maintenance townhome living, with prices starting from the $180's! Browse neighborhoods and find your Tampa new home!
Lakeland, Florida
The smaller city of Lakeland, Florida was ranked No. 9 on the 25 Best Places list, as it grew at a 7.73% net migration rate over the last five years! Named for its 38 glistening lakes, Lakeland offers an old-time Florida feel with access to big-city amenities and attractions.
Lakeland is a great place to live thanks to its unique location that offers residents more of a hometown lifestyle while being conveniently located between Orlando with its many job opportunities, theme parks, and attraction, and Tampa Bay, with its beautiful beaches, employment options, and bustling city life. With the smallest population of the four central Florida cities on the list, Lakeland is a tight-knit community with an incredibly affordable cost of living!
Lakeland is also our hometown, so it's certainly our favorite city on the list! Browse new homes for sale in Lakeland, FL, with prices starting from the $180's.
Orlando, Florida
The sprawling metropolis of Orlando is ranked No. 5 on the 25 Best Places list, thanks to its 9.14% net migration rate over the past five years. With a population of just over 2.3 million people, Orlando is home to everything from world-renowned theme parks, including Walt Disney World and Universal Studios, to a thriving downtown business and entertainment district, and a large residential area that offers a suburban setting, minutes from city amenities.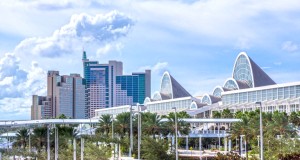 The top draw for people moving to Orlando is the well-balanced lifestyle offered thanks to a strong job market, a variety of entertainment and recreation opportunities, great weather, and a relatively low cost of living.
We build in one of the area's most desirable communities of new homes in Orlando — Gramercy Farms in St. Cloud, offering new homes with amenities and pricing from the $220's.
Sarasota, Florida
The top-ranked central Florida city on the list, Sarasota, is the No. 3 Best Place People Are Moving to in 2018! With a 12.42% net migration rate over the last five years, Sarasota is a particularly attractive destination and was also recently named the No. 3 Best Place to Retire by U.S. News & World Report. Retirees aren't the only ones calling Sarasota home, though! It's a great community for families, and even celebrities love to call the city home. Sarasota is known for its year-round warm temperatures, award-winning beaches and thriving cultural scene.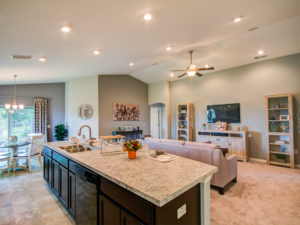 In addition to the great quality of life in Sarasota, it's a desirable place to live because of its booming job market, particularly in the healthcare, small business, and tourism sectors. And, owning a new home in Sarasota is made affordable at the two desirable neighborhoods in which we build Sarasota townhomes with prices starting from the $190's, with single-family homes also available in nearby Palmetto and Bradenton, Florida.
If you're ready to make the move to one of these desirable Florida cities, there's no time like the present! Learn more about our new homes in Tampa, Orlando, Lakeland or Sarasota by calling our Florida New Home Specialists at 863-797-4999 or visiting the Highland Homes website.
---
Tags:
Orlando
new homes in Orlando
townhome
tampa homes
relocating to Lakeland
new home in lakeland
new townhomes for sale in Sarasota
homes for sale in Sarasota
Highland Homes
Tampa new homes
Lakeland
sale
Tampa new home
new townhomes
Sarasota
new home
tampa
townhomes
New Homes
---