blog
Happy Halloween: 5 Tips for Safe Trick-or-Treating
Happy Halloween: 5 Tips for Safe Trick-or-Treating
Posted:
October 28, 2010 |
Categories:
Events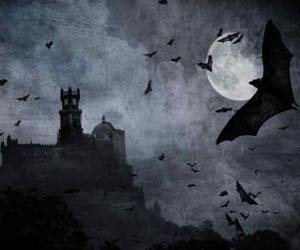 This Halloween as you are out and about in central Florida, Highland Homes wants you to stay safe. So don your scary costumes, character costumes, and princess costumes and visit your neighbors for some sugary treats. While you're having fun though, keep these safety tips in mind:\n
\n
Children should trick-or-treat with a responsible adult. If a group of children is going door-to-door, two or three parents should still go along for the walk.
\n
Be sure to know if your town has a curfew for trick or treating. Sometimes towns will mandate one so that residents know when to turn off the porch light. To take advantage of your trick or treating time, stay in subdivisions or areas with a lot of homes.
\n
For older children who trick or treat without parental supervision, know the route your child is walking and designate a time to be home. Let them borrow a cell phone.
\n
Make sure your children know to stay in densely populated areas and to avoid alleys and open fields.
\n
Instruct your children to not eat any treats until they are brought home and examined by an adult.
\n
\nFrom the
Highland Homes
family, have a happy and safe Halloween!
---
Tags:
Halloween
tips
safety
halloween safety tips
Highland Homes
---