blog
Highland Homes Recognized in University of Florida Gator100 List
Highland Homes Recognized in University of Florida Gator100 List
Posted:
February 19, 2015 |
Categories:
News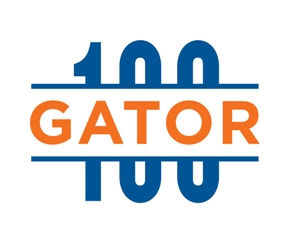 Highland Homes was recently honored as part of the first-ever Gator100 List, which recognizes the 100 fastest growing companies in the world owned or operated by University of Florida (UF) alumni. Founded and led by UF alumni Bob Adams, Highland Homes was pleased to be recognized for our growth and success at the Gator100 ceremony held on Feb. 6 at UF's J. Wayne Reitz Union Grand Ballroom.
The Gator100 is sponsored by the University of Florida, the Warrington College of Business Administration and the Center for Entrepreneurship and Innovation (CEI). As an important initiative to recognize entrepreneurial excellence, the Gator100 is open to any company owned or operated by UF alumni, and acknowledges those who are actively achieving growth, innovation and improving their communities. To generate the ranking of honorees for the list, Ernst & Young calculated each company's compounded annual growth rate (CAGR) over the past three years. Coming in at No. 73 on the Gator 100 List, Highland Homes was ranked with a CAGR of 29.76 percent.
To qualify for the Gator100 list, companies must have been in business for five years as of September 2014 and have had verifiable annual revenues of $100,000 or more in 2011. Additionally, UF alumni leading these companies must have owned 50 percent or more of the company from Jan. 1, 2011 through Dec. 31, 2013, served as the chief executive from Jan. 1, 2011 through Dec. 31, 2013 or founded the company and been an active senior manager from Jan. 1, 2011 through Dec. 31, 2013. To view the full list of Gator 100 honorees, visit www.gator100.ufl.edu.
Thank you to the University of Florida for the recognition of our success! Also, congratulations and thank you to our owner, visionary and Gator-alumnus, Bob Adams, who received his BA in Business Administration from UF in 1961.
For over a decade, Highland Homes has established a solid reputation as a top Florida home builder by delivering the best in new home value, choice and customer satisfaction. Highland Homes builds new homes in communities throughout Tampa Bay, metro Orlando, Manatee County, Ocala, Lakeland-Winter Haven and Central Florida.
To learn more about Highland Homes and our quality new homes in Florida, visit the Highland Homes website.
---
Tags:
Florida home
Florida New Homes
florida new home
Florida home builder
Florida
new home
FL
New Homes
Bob Adams
university of florida
---