blog
Home Buying 101: 4 Real Estate Documents You Can't Ignore
Home Buying 101: 4 Real Estate Documents You Can't Ignore
Posted:
May 15, 2017 |
Categories:
Communities
|
News
|
General Info
|
Home Buying 101
|
Why Buy New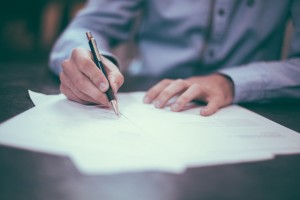 Before you claim the keys to the new home of your dreams, you'll need to navigate through some important real estate documents! Never fear - you won't have to embark upon this journey alone. Our New Home Specialists and preferred lenders are here to help you navigate the home purchase process with ease!
Understanding your paperwork and understanding mortgage terminology will help eliminate confusion and possible stress. Here are four of the most important real estate documents you will encounter:
Your Credit Report
Once you apply for a mortgage, your lender will pull your FICO credit report and review your credit with you., Your credit score, current debts, and payment history are all part of the mortgage qualification. It is very necessary to review your credit report along with your lender to make sure that there are no mistakes, regardless of whether you pay all of your bills on time or have eliminated outstanding debt.
Double check your personal information such as your name, aliases, addresses, and social security number. In addition, credit history, inquiries and public records will also show on your credit report and should be checked for accuracy and legitimacy. If there are errors or you believe you are a victim of credit fraud or identity theft, resources and contact information for the three major credit bureaus will be included with the report.
Your Mortgage Application
All loans begin with The Uniform Residential Loan Application (URLA), also known as a Fannie Mae Form 1003 or "ten-oh-three?. This standard form is usually filled out by your lender and contains all of the necessary information needed to apply for a mortgage for your new home.
While a bulk of this form will be done for you, it will be up to you to ensure that all of the information provided is accurate and thorough. You'll want to review your personal information and addresses, employment dates and specifics and income and expense information. You will be asked for asset information that includes bank accounts, stock, real estate and autos that you own. The form also has basics of the property you plan to purchase. Accuracy and a URLA go hand-in-hand as it can help you to go through the mortgage process quickly and smoothly without any hiccups or setbacks.
Your Loan Estimate
Soon after completing your loan application, your lender will move forward with providing your Loan Estimate. This written estimate is very convenient as it lets you know all of your expected costs and terms of your mortgage. Keep in mind, this is an estimate and no rates or terms are guaranteed until your full application has been completed and your rate is locked in. This convenient estimation will allow you to plan ahead and better prepare financials for your closing day.
Your estimate will include information such as:
Your expected monthly payment
Expected interest rate
Adjustable or fixed interest rate terms
Closing and loan costs
Expected out of pocket money required for closing
Your Closing Disclosure
This final five-page form provides you with the ins and outs of your mortgage loan. The numbers here should closely match the Loan Estimate provided to you at the beginning of your home mortgage journey, and should not be a surprise. The Closing Disclosure must be approved at least 3 days prior to closing, so be sure to review this document as soon as you receive it and contact your lender immediately with any questions or concerns you may have.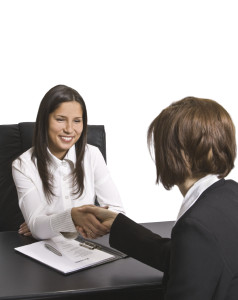 One of the benefits of building with Highland Homes is the relief of financing with the mortgage experts at one of our preferred lenders. If you're just starting down the path of homeownership, contact a Highland Homes preferred lender today to discover your buying power. By choosing to finance your home purchase with a Highland Homes preferred lender you will save money on closing costs, take advantage of competitive interest rates, and work with a team dedicated to making your home buying dreams come true!
To learn more about building with Highland Homes and to find your new home in Lakeland, Tampa Bay, Greater Orlando, Bradenton, Winter Haven, Davenport, or Ocala, give us a call at 863-797-4999 or visit www.HighlandHomes.ORG today!
Please note, the information contained in this blog is provided as a courtesy and should not be solely relied upon for home buying advice or information. The information provided in this blog was accurate at the time of publication but has not been verified since. Please consult with your financial, tax, legal and/or real estate professional for more details.
---
Tags:
real estate
Highland Homes
mortgage
new home
application
closing
credit report
loan estimate
New Home Specialists
New Homes
preferred lenders
real estate documents
preferred lender
---