blog
Home Buying 101: Understanding the Mortgage Process
Home Buying 101: Understanding the Mortgage Process
Posted:
November 22, 2016 |
Categories:
News
|
Home Buying 101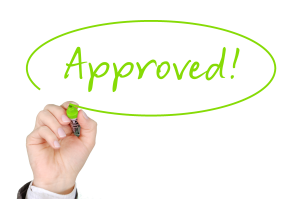 Buying a new home is an exciting and rewarding experience. The process of getting a mortgage, however, may seem a bit intimidating. Knowing what to expect and being prepared will make all the difference in your confidence and take the stress off the table!
With the help of Home Solution Lenders, a Highland Homes lender partner, we have laid out the mortgage process so you can know what to expect when financing the Florida new home of your dreams.
Step 1: Get Pre-Qualified
Before you start shopping for a home, it's important to know your shopping budget. A pre-qualification is an estimate of how much home you can afford and involves providing information on your income, assets, and debts, and authorizing the lender to pull your credit. You can apply and get pre-qualified online or on the phone with a mortgage lender, and at no cost.
The pre-qualification is based on the information you provide, without verification at this stage, so providing the most accurate information about your income and assets will provide you with the most accurate numbers. Your lender will also discuss your credit, down payment, and finance options. A pre-qualification does not guarantee your loan but gives you a better idea of your price range, and what your monthly payments might look like.
"Being informed in the process will eliminate the anxiety." - Ricky Peacock, President of Home Solution Lenders
Step 2: Review Your Finances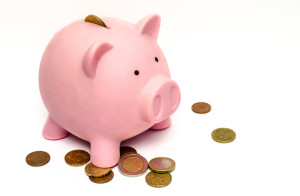 Oftentimes, people believe this is the first step. However, there are a lot of home buying myths out there as to the credit score you need for a mortgage, how debts affect qualification, and down payment requirements. Therefore, we strongly suggest your first step as getting pre-qualified by a mortgage professional who can truly advise your purchase power, without misconception.
Now that you have an understanding from your mortgage lender as to your credit, down payment options, and potential monthly payment, you should look at your finances and budget.
If you need to save money for your down payment and closing costs, start by looking at where your money is spent. Did you know brewing your own coffee, rather than going to a fancy coffee shop, can save $1,092 a year? Cutting your cable can save around $1,920? Or the average American spends over $1,000 a year eating lunch out? If you need to save for a home, there is probably something in your expenses you can cut out to make that happen.
As far as your credit, your lender will let you know if anything needs to be done to get you prepared to purchase. This may involve paying down credit cards, or even opening more credit, depending on your unique credit report. Again, this is why we suggest you speak with a professional first rather than making guesses as to your credit situation.
Step 3: Gather Documentation
Your lender will provide you with a personalized list of documents required, but as a general rule of thumb, gather and be prepared to provide your lender with:
30 days of your most recent paystubs
2 months of your most recent bank statements for all accounts (all pages)
2 years of W-2's and 1099's
2 year of tax returns (including all schedules)
Recent copies of any stock brokerage or IRA/401k accounts (all pages)
Driver's license and Social Security Card
If you are self-employed: Your year-to-date profit and loss statement
If applicable: Copy of divorce decree and/or child support court orders
Step 4: Get Pre-Approved
After signing a purchase agreement for your new home, your lender will gather the information needed to process your loan. They will ask you to complete a full application that requires signing and returning loan disclosures and providing the requested documentation.
Your loan officer will then pass your complete file to either an underwriter or an automated underwriting system (the result is the same). The underwriter will check your eligibility for the mortgage based on factors including but not limited to your existing and expected new mortgage debt, your income, employment history, and credit history. During this time, your lender may request additional documents to help qualify you for your mortgage.
From here on out, you will want to avoid issues by following the do's and don'ts after applying for a mortgage.
Step 5: Conditional Approval and Final Underwriting Approval
Congratulations! Once a conditional approval is issued, it indicates the lender is ready to loan you the agreed-upon sum for your home purchase, as long as the final outlined conditions are met. This list will be unique to you, though some common conditions for approval include:
Proof of homeowner's insurance for your new home
A property appraisal proving the value of your new home (this will be ordered by the lender at the appropriate time, so it's an easy one for you)
Updated pay stubs and bank statements
You will need to have all conditions met in order for your loan to go through final underwriting. Your credit report may be re-pulled if more than 90 days old, which may lead to additional documentation requests. The underwriter will review your entire file again and as long as you still meet the loan requirements, you will be issued a Clear to Close.
"It is our obligation and commitment to fund the loan when the conditions of final approval are met." - Ricky Peacock, President of Home Solution Lenders
Step 6: Closing on Your New Home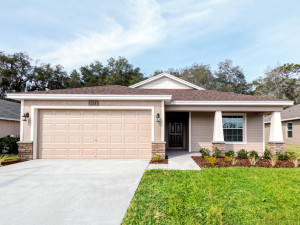 The title company will send you a document called the Closing Disclosure, which breaks down all of the costs and terms specific to your mortgage. Review this disclosure and contact your lender immediately with any questions — the disclosure must be signed at least 3 business days prior to closing, so it is important you get it signed right away.
You will be provided the exact dollar amount you need to bring to closing (if applicable) along with payment instructions. No personal checks or cash can be accepted, so be prepared to get a cashier's check or money order.
Bring two forms of identification to the closing, one of which must be a photo ID. When purchasing a home in Florida, if you are married, both parties must be present at the closing with identification, regardless if only one of you is on the mortgage.
Step 7: Love Life in Your Dream Home
Moving day — the keys to your dream home are in your hands. We believe the American Dream of homeownership should be affordable, easy, and efficient. By choosing to finance your home purchase with a Highland Homes lender partner you will save money on closing costs, take advantage of competitive interest rates, and work with a team dedicated to making your homebuying dreams come true!
Just starting down the path to homeownership? Discover your buying power today with an easy online pre-qualification with a Highland Homes lender partner!
Please note, the information contained in this blog is provided as a courtesy and should not be solely relied upon for home buying advice or information. The information provided in this blog was accurate at the time of publication but has not been verified since. Please consult with your financial, tax, legal and/or real estate professional for more details.
---
Tags:
mortgages
home buying
Home Buying 101
mortgage
---