blog
Home Buying 101: Do's and Don'ts After Applying for a Mortgage
Home Buying 101: Do's and Don'ts After Applying for a Mortgage
Posted:
March 20, 2015 |
Categories:
News
|
General Info
|
Home Buying 101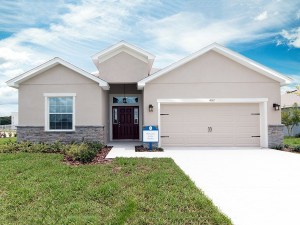 Lea este artÍculo en español >>
Congratulations; you are purchasing a new home! Between the times you receive mortgage pre-approval and your new home closing, keeping your finances in order is an important task. Your mortgage pre-approval is based on many factors including your credit score, current debts, income and even household size for some loan types. Something that may seem inconsequential to you could have an impact on your mortgage approval, and the last thing anyone wants is your dream to fall apart because of a simple misstep.
We spoke with Donna Slagel, a loan officer with Shelter Mortgage, to get some tips on do's and don'ts after applying for a mortgage.
DO get fully pre-approved. An initial mortgage pre-qualification (usually an online form) is an estimate of how much you can afford based on the information you submit. The pre-approval is issued after you have completed a full application and provided the supporting documentation to the lender, and will assure you of a more specific qualification amount and monthly payment.
DO avoid credit inquiries or applying for any new credit, which can affect your credit score.
DO start a savings plan, particularly if your loan approval requires you to have reserves (money saved in the bank) at the time of closing.
DO pay all your bills on time. Just one 30-day late payment on a loan or credit card can kill your mortgage qualification.
DO keep all of your personal documents including pay stubs, bank statements, proof of earnest money deposit and other docs requested by your lender, as they will be required prior to closing.
DO keep your lender, and your Highland Homes salesperson, informed of any major life changes including; marital status, change in household size or change in household income (increase or decrease).
DO line up a homeowners insurance policy. Your Highland Homes salesperson will let you know when we are close to needing the Insurance Binder. A copy must be provided to Highland Homes and your mortgage lender prior to issuing the clear to close.
DO pay off debt, or keep it paid down. This will put you in a better financial position, and help with your debt-to-income ratios (part of your mortgage approval). Your lender will let you know if debt NEEDS to be paid down, and not racking up any new debt is important regardless.
I know, I know; you're excited about your new home and want to go furniture shopping right away. But close on your mortgage FIRST! After your closing is final, you are free to make any of those purchases you've been holding off on.
DON'T enter any deferred payment plans. This is a popular option when purchasing furniture, but resist the urge! Even if the payments won't start until six months down the road, they will show on your credit report as debt and affect your debt-to-income ratio and possibly your credit score.
DON'T close any revolving credit accounts, even if they have a $0 balance. This could negatively affect your credit score as it will change your percentage of available credit, credit history, mix of credit and account payment history.
DON'T finance or charge any new debt or co-sign on any loans. New debt — even as a co-signer — will affect your debt-to-income ratio and credit score.
DON'T acquire any NSF (Non-Sufficient Funds / overdraft) fees from your bank. Make sure the funds in your bank account cover anything being paid out; mortgage lenders look at these fees as an inability to manage money and a mortgage risk factor.
DON'T change jobs or become self-employed without discussing it with your lender first. Your pre-approval is based on your current job history and income, so making a change — even if it is moving to a higher-paying job — could change your ability to qualify for your new home.
Now you are armed with the knowledge to make your home buying journey successful and stress-free! As always, we are here to help and answer any questions you may have about your mortgage, credit, home construction or anything to do with purchasing the new home of your dreams! Call your Highland Homes New Home Specialist or email us through our website anytime.
Still looking for your dream home in Florida? Look no further than Highland Homes. We build new homes priced for your budget and designed for your life in communities throughout Central, North Central, Southwest and Tampa Bay, Florida. To find your new home, visit the Highland Homes website or give us a call at 863-797-4999.
Please note, the information contained in this blog is provided as a courtesy and should not be solely relied upon for home buying advice or information. The information provided in this blog was accurate at the time of publication but has not been verified since. Please consult with your financial, tax, legal and/or real estate professional for more details.
---
Tags:
Shelter Mortgage
mortgages
credit history
credit guidelines for financing a home
mortgage loan programs
home financing options
financing a new home
mortgage
new home
credit report
---