blog
Home Buying 101: Getting Pre-Qualified and Pre-Approved for a Mortgage
Home Buying 101: Getting Pre-Qualified and Pre-Approved for a Mortgage
Posted:
February 14, 2018 |
Categories:
News
|
Home Buying 101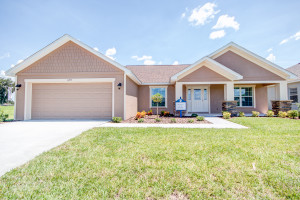 Let's assume you're on the house hunt. Maybe you already have a real estate agent on your side, and perhaps you even know which part of town you want to live in. Likely, you have a budget in mind. But how do you know what you can really afford and get approved to purchase?
There's no wrong way to take on the early stages of the homebuying process. But before finding your new home, it's important to get at least a loan pre-qualification. If you contact an agent before working with a lender to become pre-qualified, it's likely your agent will ask you if you're pre-qualified anyway. If you want to operate under realistic expectations throughout your homebuying journey, get pre-qualified for your home loan, then get pre-approved.
Pre-Qualification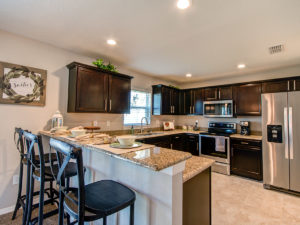 Pre-qualification is similar to a first interview with your lender. Pre-qualification helps you and your lender alike. Pre-qualification identifies credit eligibility, estimates the loan amount you'll borrow and your monthly payments, and helps gather pertinent documents for the rest of the process. Pre-qualification also helps you compare loan rates and terms with a lender in a safe, non-binding way. Pre-qualification status also means your lender learns more about your homebuying goals, employment, assets and taxes, financial history and homeowner history.
It's important to remember that pre-qualification includes a hard credit check, and so it's important to have the best credit score possible to qualify for the loan program you wish to use. Lenders look to this when granting pre-qualification. For VA Loans, a general score to shoot for is 620, but other loan types such as USDA, VA and Conventional may have higher or lower score requirements. This is why pre-qualification is a great first step; it will help you further understand how your credit correlates to how much home you can afford, and helps you and your lender identify the best mortgage loan for your unique needs and financial situation.
So, how do you get pre-qualified? With Veterans United Home Loans, it's as simple as filling out an online form.
Pre-Approval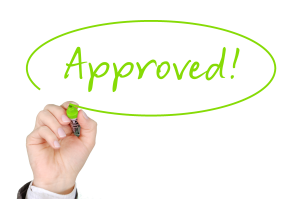 Perhaps even more important than the pre-qualification process is the pre-approval process that follows. This process is more detailed than pre-qualification, and is when you provide documentation supporting your income, assets, and other financial information discussed at pre-qualification. Getting pre-approved shows sellers and real estate agents you're serious about purchasing a home, helps cement the estimated numbers discussed during pre-qualification, and gives you a clear picture of what you can afford.
During the pre-approval process, your lender verifies your financial information and takes it as sound proof that you're a strong candidate for a loan. Must-haves for pre-approval include good credit (talk to your lender if this is an issue), a stable source of income, assets and documentation of the aforementioned. Other documents and information you should bring to obtain pre-approval are your photo ID, pay stubs, bank statements, tax returns and military documents (such as a DD214).
Your Highland Homes new home specialist can provide you with a helpful checklist to help gather documents for your pre-approval. Once your lender verifies and approves of this information, you can move forward with your new home purchase with confidence. A pre-approved homebuyer also saves time when banks review finances later in the process. This will already be done through the pre-approval process! Additionally, lenders can help you estimate fees associated with the purchase of the home after you're officially pre-approved.
About Veterans United Home Loans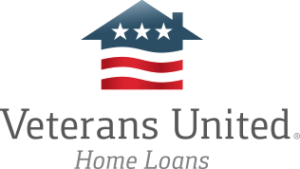 Cindy Tolster (NMLS 455905) is the branch manager of Veterans United Home Loans, Tampa's local full-service lender specializing in the VA Loan. Cindy has more than 20 years of mortgage experience and operates the Tampa office with her two daughters.
Veterans United Home Loans is a local full-service lender specializing in the VA Loan. Our team of VA Loan experts is passionate about serving local veteran and service member homebuyers. Veterans United Home Loans in Tampa is backed by the nation's number one VA Lender.* Veterans United Home Loans in Tampa is conveniently located at 3686 West Gandy Boulevard, Tampa, FL 33611, and found online at www.VALoansTampa.com or by phone at 813-835-1516. Veterans United Home Loans is a VA approved lender; Not endorsed or sponsored by the Dept. of Veterans Affairs or any government agency. NMLS # 1907 (nmlsconsumeraccess.org). *VA.gov
About Highland Homes
As one of Central Florida and Tampa Bay's largest privately-owned home builders, Highland Homes is proud to build new homes designed for your life in communities throughout Central, North Central, Southwest, and Tampa Bay, Florida. With homes priced from the mid $100's to $300's, 30+ home plans to choose from, and hundreds of available home design options, you're sure to find the right home for your style, needs and budget.
To learn more about getting pre-qualified with a Highland Homes preferred lender, and to find your new home in Florida, visit www.HighlandHomes.ORG or call their Florida new home specialists at 863-797-4999.
Information deemed reliable at the time of publishing; subject to change without notice. For the most up to date Preferred Lender and mortgage financing information, visit https://www.highlandhomes.org/financing.
---
Tags:
veterans
home in Tampa
veterans united home loans
pre-qualified
home loan
pre-approved
getting a mortgage
mortgage process
pre-approval
pre-qualification
new home in Tampa
mortgage
new home
tampa
loans
---