blog
Home Buying 101: The Secret to Home Buying Satisfaction
Home Buying 101: The Secret to Home Buying Satisfaction
Posted:
February 15, 2019 |
Categories:
News
|
Home Buying 101
|
Why Buy New
The most satisfied home buyers typically have one thing in common: new construction homes. From open-concept living space to home personalization to warranty protection, brand-new homes have what you're looking for. Why settle for anything less than the best when it comes to buying your new home in Winter Haven or other central Florida cities?
Save Time and Save Money
Why go through the entire purchasing process to spend more money and time to renovate after you move in? Not only do renovations take up most of your time living in a home, they can also cost you more money than what you would pay for those same features in a brand new home.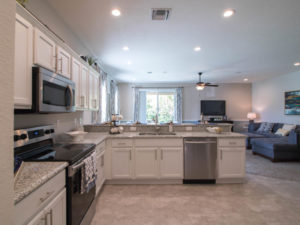 Based on the 2018 Cost vs Value Remodeling Report, the cost of remodeling has skyrocketed! A mid-range kitchen remodel would cost you $60,743 and a bathroom remodel would cost around $17,704 in the South Atlantic region which includes Florida. That's already almost $80,000 for just the kitchen and bathroom alone! This goes without adding in the cost of updating any other rooms, carpeting, flooring, paint, and outdoor touches–not to mention the structural, plumbing, or electrical problems you may find when remodeling an older home. With the average price of a used home in Florida coming in at $255,000, this pushes the actual home price up to more than $335,000 for a mid-range remodel.
In comparison, Highland Homes' average sales price is around $200,000 for a new home in Winter Haven or approximately $243,000 averaging all of our Central Florida new home communities. And, when you build new, your home includes all of the modern and convenient features you would desire - without renovations! Must-haves like open living spaces, gourmet kitchens, flexible-use rooms, modern stainless steel appliances, and today's energy-efficient, money-saving features are hard to come by in a used home.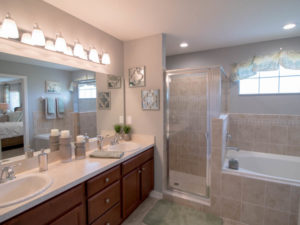 Pay for What YOU Want in a Home
The Highland Homes Personal Selection Studio allows you to personalize every room in your new home with the help of a professional designer. Then, we will build your home with the colors and features you have selected!
The Personal Selection Studio has countless offerings such as countertops, cabinets, flooring, appliances, lighting, and much more! With selections ranging from included and available at no additional cost to luxury upgrade options, you can personalize your new home no matter what your budget!
When buying a used home, the home is sold as-is. You will most likely end up with worn flooring dated light fixtures, and big-ticket items such as roofing or HVAC systems which need replacement. Sometimes, used homes do not include appliances which is a big out of pocket cost right off the bat.
It's All in the Home Plan
A used home will always have a used up home plan, or layout. Why choose a home where you are forced to settle with what you get? Don't fall into the trap of buying a used home and ending up with closed-off rooms, tight spaces, and little to no storage.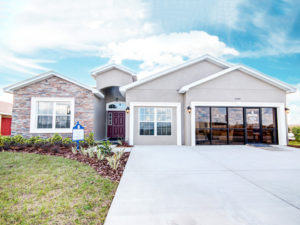 New homes from Highland Homes have a very common theme - Welcoming, open living space. And, with more than 30 unique home plans to choose from, there is sure to be a home layout and size which is just what you are looking for! When building your home from the ground up, select plans even offer options such as adding an extra bedroom, enclosing a bedroom and bathroom to create an in-law suite, adding a loft bonus room, or customizing the owner's bath so you can choose the tub and/or shower combination you desire.
New Build = Happy Home Owner
Overall, buying a new construction home has more benefits than buying old. You'll get more bang for your buck, won't have to spend time and money on renovations, and it's loaded with personal touches decided on by you! For more information on building your dream in Winter Haven, Lakeland, Orlando and other central Florida locations, give us a call at 863-797-4999 or start by browsing neighborhoods near you!
---
Tags:
new vs used
Why Buy New
benefits of new construction
new home build in Orlando
new home in Winter Haven
Orlando
new construction
Highland Homes
Winter Haven
new home
---