Posted:
November 9, 2018 |
Categories:
News
|
Home Buying 101
Relocating to a new city or state can be quite an undertaking, but it's also a time of great excitement and anticipation. Many factors may have led to your decision to move to Florida, from a job transfer or desire for a lifestyle change to wanting to be closer to your family. Florida is an amazing place to live and is attracting new residents every day thanks to our wonderful climate, exciting attractions, and abundant job opportunities. In fact, a recent ranking by U.S. News & World Report found that several Florida cities are among the top places people are moving to, including four cities that we currently build in!
Once you've made the decision to relocate, there are a variety of tasks to be completed, such as finding a home in your new town, packing up your current home, and even registering your children at new schools. For most relocators, the first consideration of the move is whether a new job is already lined up. If you're moving to Florida and aren't sure exactly how to relocate or what the process entails regarding your job, we've outlined the relocation strategy for three typical scenarios: if you're being transferred from your existing job, if you have a new job already lined up, or if you are planning to move without a job already in place.
Job Transfer
Relocating because of a job transfer is the least tricky out of these three scenarios for two major reasons — you don't have to handle the stress of finding a new job, and you don't have to worry about obtaining a mortgage while changing jobs, which can be a complicated process. However, you will most likely still have to balance remotely searching for a new home and selling your current home at the same time. This is a subject we've covered extensively on our blog in the past, and how you handle the situation depends on the real estate market conditions where you currently live, as well as the conditions in the city you're moving to. Click here to take an in-depth look at how to buy and sell homes at the same time.
One of the big advantages of relocating due to a job transfer is the likelihood that your company offers a relocation package. These packages can include anything from covering a moving service to a buyout agreement, which can be helpful if you don't sell your current home before your scheduled move. Be sure to talk with your employer to find out if any relocation assistance is offered!
Once you've found a new home and sold your current home, it's time to tackle the nitty-gritty moving details, which apply in all of these scenarios: schedule movers; reserve a storage unit in either city if you need to; schedule to have your car shipped if you won't be driving to your new home; decide on the needed essentials to pack in suitcases for easy access; forward your mail, and plan to transfer or turn on/off all of your utilities. As you check each item off your to-do list, it means you're getting closer to moving day!
Moving for a New Job
If you've decided to take a new job in a new city, determining the timing of the moving process is key, especially if you plan to purchase a home during the transition. While it's true that obtaining a mortgage during a job change can slow down the process, proper planning and preparation will help. The first step is to ensure your new job is in a similar industry or field with an equal or higher income. As long as your new job meets these criteria, a new job shouldn't be a barrier to being approved by most lenders.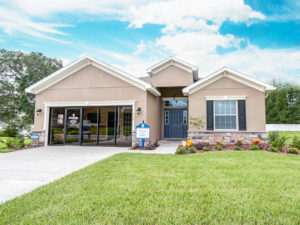 If you've already started the new job in your new city before you apply for a mortgage, your lender will likely require that you've been in that job for at least 30 days and have a pay stub before you can be approved. This means you may need temporary housing for the initial few months of your move to allow you to work for 30 days, obtain mortgage approval, find a home, and go through the closing process. If you're willing to sign a short-term lease, live with a local relative or friend, or find short-term housing, like an extended-stay hotel, this can be a viable option.
Another option is to get preapproved for a loan prior to changing jobs. Once preapproved, you can begin shopping for a home in the city you will be moving to. However, know that when you try to use that preapproval to purchase a home in a town more than 25 miles away from your job, your lender will likely require documentation that will better explain your circumstances. This can include a notice from your current job documenting that they are aware you're moving and will allow you work remotely, or documentation of the new job in the town you're looking to purchase the home in. It's also important to note that this may slow down the typical approval process by as much as 30 days, so be prepared to wait a little longer to move.
Relocating Without a Job Lined Up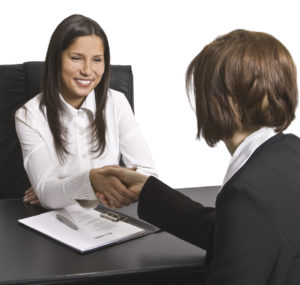 Perhaps the most tricky, and adventurous, of these scenarios is deciding to move to a new city without a job lined up. It can be a freeing experience to pack up your bags and move without a true plan in place, but it's not for the faint of heart! Florida is a desirable, dream destination for many, so it's not uncommon to welcome newcomers who may not have a permanent home or job secured. If this scenario is what you're facing, there are a few things you can do to ease the transition.
First, be sure you've done your research on the area you're moving to. Are there definitely jobs available that interest you and you're qualified for in the area? Does the cost of living in your chosen city align with the salary those jobs likely offers? Do you have enough savings in place to enable you to live for three to six months without permanent work?
If you've satisfactorily answered all those questions, the next step is to go ahead and begin applying for jobs and lining up interviews in your new city. The hiring process can take time, so know your planned move date and line up interviews for as soon as you arrive, unless you're able to travel back and forth for interviews before your move.
While you're applying for jobs, also start a search for housing. You likely won't be able to obtain a mortgage and purchase a new home until you've been employed at your new job for at least 30 days, so you'll need short-term or temporary living arrangements. Once you've made the big move and settled into your new job, you can begin the house-hunting process in earnest!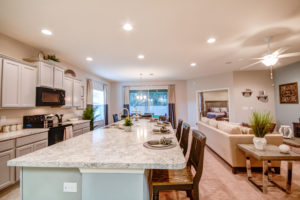 No matter the reason for your relocation to the Sunshine State, we are glad you're moving to Florida! Highland Homes is a leading home builder with new homes for sale in central Florida. When moving to Tampa, Orlando, or other central Florida cities, you'll find our new home communities offering spacious, luxurious homes designed for your life. For more information on purchasing a new home after moving to Florida, contact our Florida New Home Specialists at 863-797-4999 or visit www.HighlandHomes.org.
---
Tags:
how to relocate
moving to Florida
new homes for sale in Central Florida
Highland Homes
sale
Florida
new home
FL
New Homes
central florida
---