Posted:
September 17, 2021 |
Categories:
News
|
Home Buying 101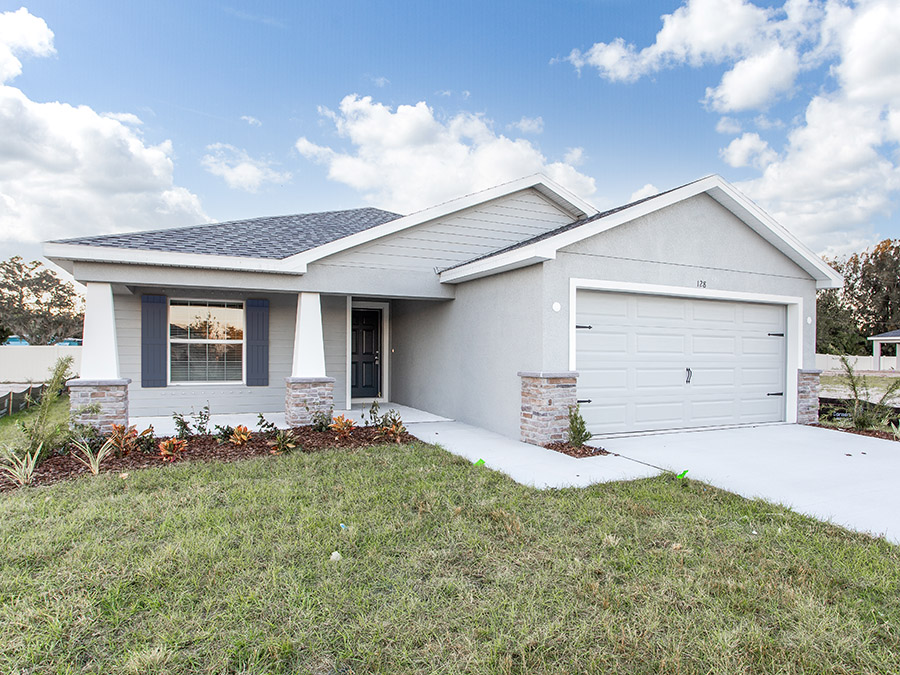 You're planning to move to a new city in the sunny state of Florida - how exciting! If you're like most people, along with feeling excited about your new adventure, you may have a bit of anxiety about the move itself.
So, what can you do to make sure you have all your ducks in a row before you pack up the boxes and head down to Florida? In this article, you will uncover 6 helpful tips for relocating to Florida.
1. Research Where to Move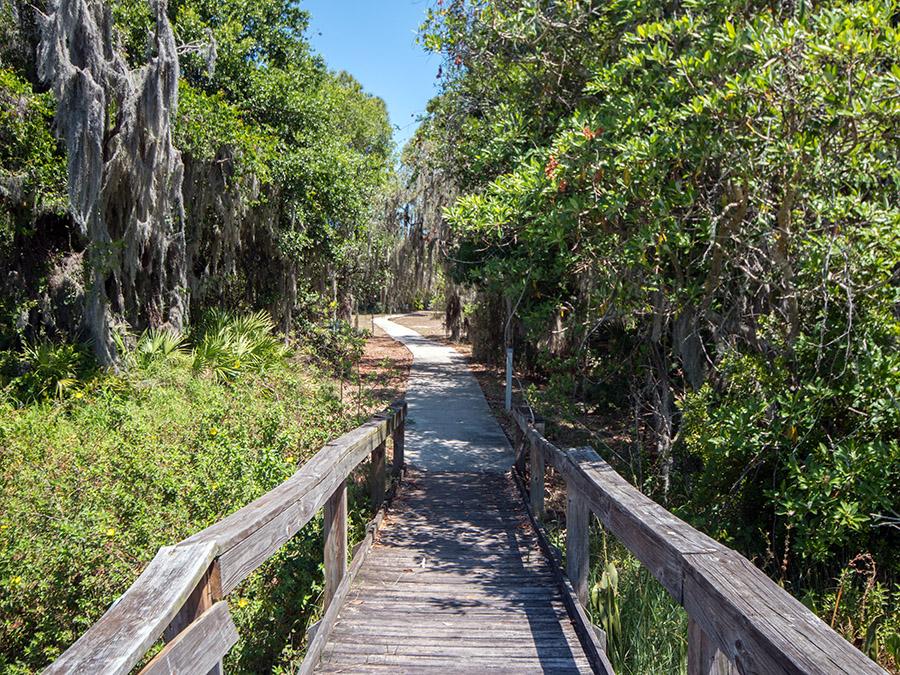 Do you want a warm and welcoming small-town atmosphere, or do you prefer the stimulating bustle of a large Downtown metro area? Are you dreaming of waking up to an ocean breeze, or the peaceful whisper of trees rustling in the wind?
From cities on Florida's Gulf Coast to the stunning green landscapes of Central Florida, the Sunshine State has so many wonderful places to plant your roots. This is one of the many reasons why so many people are moving to Florida.
Why So Many People Are Moving to Florida
Florida has a lot to offer, from bustling cities to picturesque small towns, and of course sunshine! Many people from northern states choose to flee ice and snow for the sunny landscapes of Florida (and we don't blame them). Florida has tons of outdoor activities you can enjoy year-round with theme parks, beaches, golf courses, hiking, biking, sparkling natural springs, freshwater and saltwater activities galore, and even national forests!
Florida also boasts an attractive cost of living particularly in the Central Florida region, thanks in part to being one of just nine states with no state income tax. And, you'll find many attractions and theme parks that offer a Florida resident discount, meaning you can enjoy Florida's famed destinations for less.
How to Find the Best City to Live in Florida
A great starting place to find the perfect new city is to take a look at the best places to live in Florida list. By ranking categories such as the job market, cost of living, and quality of life, this list can help you make an informed decision about what Florida cities have to offer.
In addition, take these thoughtful considerations into account when you are conducting your research:
Are you relocating to Florida for a job?

How far are you willing to commute?
Or, are you looking for a city with particular industries you are skilled in?

Do you have connections to a city in Florida, such as knowing someone who already lives there?
Would you prefer to be in the heart of the city, or in a suburb or smaller town away from all of the hustle and bustle?
What do you value in a city?

Do you need to be close to places such as top-rated schools, healthcare, and transportation such as an airport?
Are you seeking lifestyle elements such as walkability, low population density, and nightlife?
Is it important that your new city offers access to particular activities or amenities?
For instance, if you are relocating to Florida to jump-start your career, then consider a location within commuting distance of the booming business hotspots of Tampa and Orlando. If you want to be near Florida theme parks such as Walt Disney World Resort, many find homes in Davenport, FL to offer the perfect location.
And, if you are looking for a smaller hometown that evokes warm and welcoming Southern charm, you might want to settle down in the city of Lakeland or Winter Haven in picturesque Central Florida.
2. Find Your New Home
Now that you have decided which city you would like to move to, it's time to pick a neighborhood and find your new home.
For many, the first place to start is to browse homes online on websites such as Zillow.com and Realtor.com. This is a great starting place to see available homes and pricing in your Florida city of choice, and you can filter your options to narrow in on the homes that suit your needs.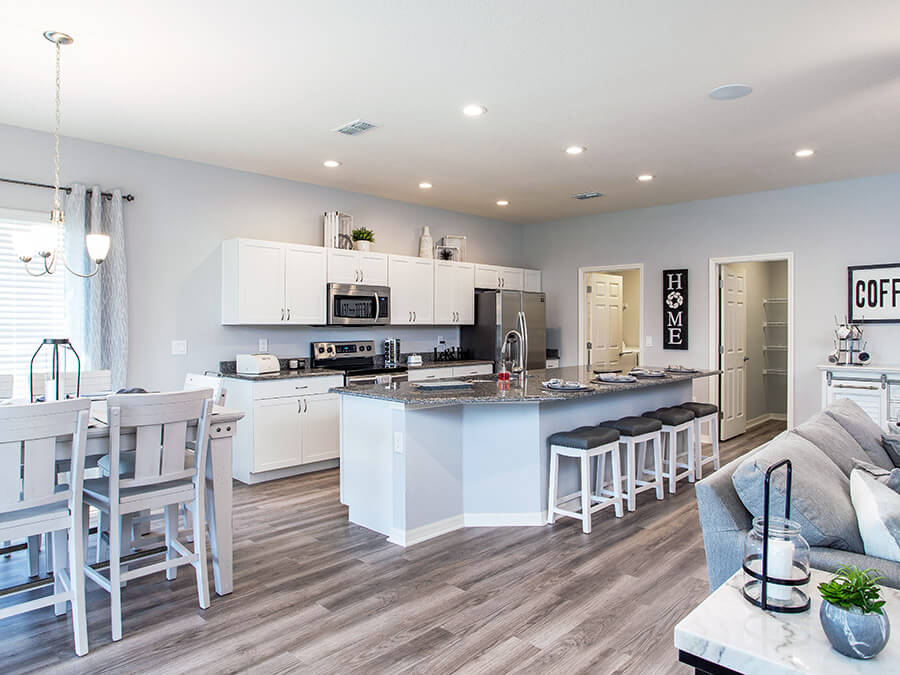 If you are looking for the best of the best - a low-maintenance home designed for your life in a well-maintained neighborhood with impeccable curb appeal - a new construction home in Florida is right up your alley! Shopping on a home builder website such as highlandhomes.org will give you the best information about neighborhoods, amenities, and available homes.
Need more help with navigating the area and finding the right home for your needs? Contact a local realtor. Not only does a seasoned realtor know the local area like the back of their hand, but they also have exclusive access to homes that are fresh on the market and insight on the best neighborhoods for your needs.
3. Make Moving Plans
Here's something we can all agree upon - you always want to be prepared before you move!
Once you find your dream home in Florida and you're ready to move to your new city, it's important to make sure your moving plans are well thought out, solidified, and easy to implement.
Planning The Move
Have you thought about hiring a moving company to help you move all of those heavy boxes, bulky furniture, and delicate mirrors to your new home? Or are you planning to pack a vehicle or rent a moving truck and do it yourself? Or, maybe you are considering shipping your belongings in a container such as PODS or U-Pack?
Each moving method has its own pros and cons. In looking at your DIY options:
Packing a personal vehicle is the cheapest option, but limits what you can move (usually not furniture).
Renting a truck gives you more space and is generally affordable, though make sure to include ALL fees and gas costs into the price when comparing your options, but you must be comfortable driving a big truck and unloading it on the other end.
Shipping your belongings can be affordable depending on how many containers you need and removes the responsibility of driving, but you could arrive at your new home before your shipping container does, which means you may have to live without your stuff for a short time.
For each of these DIY options, you also want to consider who will help you unload your belongings and set them up in your new home.
Hiring a professional moving company takes all the pressure of the move off your shoulders and can be appealing especially for long-distance moves, but is also the most expensive option. With that said, if you are moving a large amount of furniture and belongings, it might be appealing to hire a full-service mover that does it all from packing your boxes to assembling your furniture in your new home.
Stay Organized Throughout the Packing Process
Once you know how you are going to make your move, it's time to start packing! Before grabbing boxes, grab a pen and paper to make a list of supplies you need - at minimum, you will need:
Moving boxes and tape
Bubble wrap, styrofoam sheets, and newspaper (or similar) for packing delicate items
A marker or color-coded labels for boxes
Tools to take apart furniture
Baggies for furniture hardware
Next, it's time to purge! Getting rid of old clothes and items you no longer use means less to box up now and unpack after your move.
From there, check out our 15 moving day hacks that will make your life easier so you can successfully pack, protect, and tackle moving day like a champ.
Tips for Moving with Pets and Kids
If you have pets or children, you want to make sure your moving master plan takes them into account!
When you are moving with pets, be sure to update your pets' microchip information and organize their vet records before you relocate to a new city. Some other ways to successfully move with pets include:
Prepare a pet care kit, including food, water, beds, cat litter or doggie bags, etc. - everything you will need during the move and the first day in your new home
Ensure your pet is safe in a crate or carrier during the move with identification on their carrier and collar, especially if you plan to travel by airplane
When you arrive in your new Florida home, secure your pet in one room with their belongings. This keeps them comfortable and safe while you are moving everything through open doors.
If you are moving with children, involving them in the process will make them feel more comfortable about the move.
Start by talking to them about the move, particularly for children who are preschool-age or older. Parents.com suggests spelling out what is staying the same, what is changing, and the top three reasons they should be EXCITED about moving to a new home.
Once you start packing, you can make a game out of selecting which toys they want to bring to their new home and putting them in moving boxes. This will keep them engaged and excited about packing - and, you might be entertained by what they think they should bring and what should be left behind.
Some other parenting tips to help your children with the move include:
Pack their belongings last and unpack them first in your new home so they feel comfortable among familiar belongings
Give them time to process the move and say goodbye to their friends, and their current home
Show them their new house in person or with photos/videos, backyard, and neighborhood so it feels familiar when you arrive
In the end, the key to a successful move is to be prepared. If you organize your moving plans in advance, it will help your move to Florida go as seamlessly as possible.
4. Setup Your New Space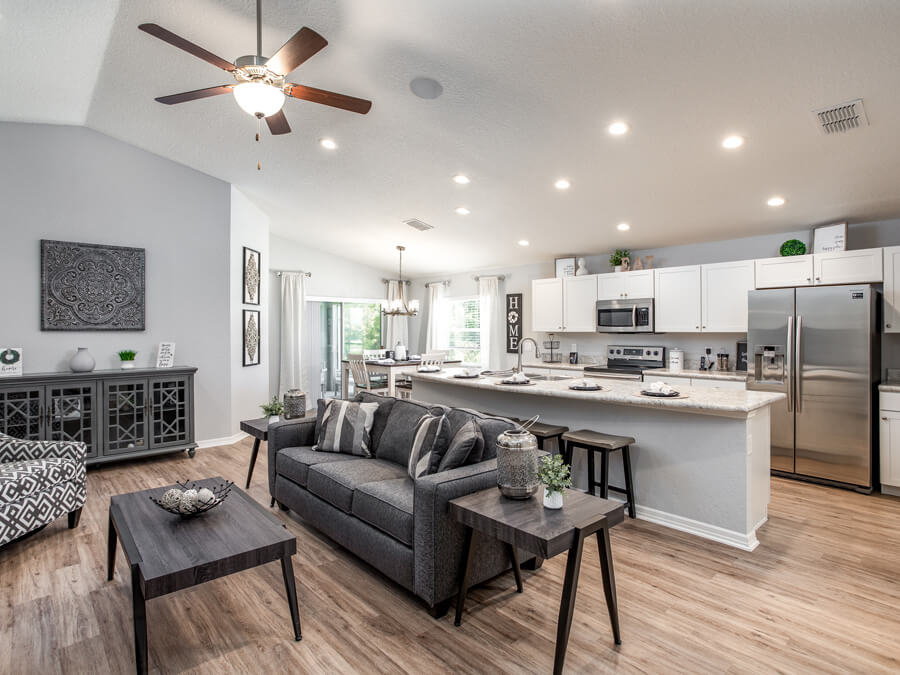 One of the best things you can do when moving to a new city is to plan your new home set up before you get there. Yes, it's time to pull up your Pinterest and Instagram and start browsing fun, fresh home decorating ideas!
Start by studying the layout of your new home and making notes of the best places to put your furniture. This will help you quickly and easily move all of your furniture off of the moving trucks and into your home. Then, take a look at the walls and windows to plan out window coverings, mirrors and wall art, and lamps and light fixtures.
If you are building your dream home in Florida with Highland Homes, we make planning your home setup easy with online tools such as interactive plans which allow you to virtually place furniture and see how it fits in your new home, as well as an online Inspiration Gallery where you can get design inspo for every room in your new home.
And, don't forget to make plans to set up your utilities and internet service. If you are building with Highland Homes, we'll give you contact info for your providers to make this a breeze, so you can get the popcorn maker unpacked and enjoy your first movie night in your new home.
5. Get to Know Your New City
If you have lived in one place for most of your life, you probably don't even have to think when you get in the car - you arrive at your destination as if on autopilot. Moving to a new city will take a little getting used to, and doing a little reconnaissance before you arrive will make you feel more comfortable with your new surroundings.
A simple place to start? Google! Pull out your smartphone and open up Google Maps to learn the roads around your new home, find your closest grocery store, and discover the best restaurants around your new city. If you are relocating to Florida for a job, map the route from your new home. Look up major landmarks or places your city is known for - you probably learned some of this while researching where to move in Florida, and having a concept of where places are located in comparison to your new home may help you navigate your new city.
Here's a bonus if you plan to build your Florida home with Highland Homes: We offer helpful area information online so you can seek out the tastiest restaurants, local attractions, outdoor recreation, grocery stores, shops, medical centers, and schools in and around your neighborhood. Simply select your new neighborhood from our Find Your Home page or menu then click on the Area Information button!
It may be a while before you feel completely settled in and comfortable with driving places, so take it easy on yourself and hang in there. For the first couple of months living in your new city, navigation apps are going to be your best friend - but soon, you'll be able to get to your favorite park, restaurant, or brewery where you can hang out with real friends, without the need of nav.
Speaking of friends...
6. Keep In Touch with Friends and Family
Last but certainly not least, just because you are in a new city doesn't mean you have to give up your old friends! In this digital age, it's easier than ever to keep in touch - and doing so will keep you from feeling lonely while you get settled into your new Florida address!
If you have children, encourage them to exchange phone numbers or emails with their besties so they can also stay in touch with the friends they are leaving behind.
Once you make the move, your friends will be dying to hear all about your new home and how much you love living in Florida, and they are sure to want to come and visit - and could you blame them?! Who wouldn't want to take a vacation to the Sunshine State and celebrate your exciting new life in Florida!
Find Your Dream Florida Home with Highland Homes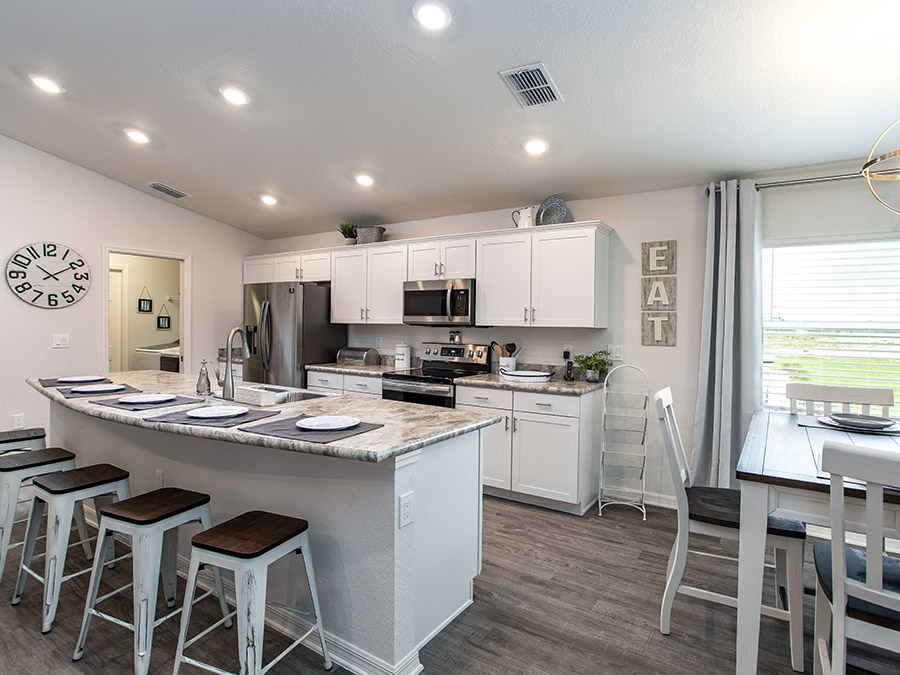 As you've learned, you can make moving to Florida a breeze when you properly prepare and stay organized throughout the moving process.
If you need help finding the perfect Florida neighborhood and new home, Highland Homes is here to guide you every step of the way. Our gorgeous communities are spread out through some of the most highly sought-after cities in Florida, including Tampa, Orlando, and Lakeland! Plus, you get the added bonus of living in a brand-new home designed for your life, without the need for costly renovations, and covered by a full warranty. Talk about making the move to Florida easy!
Now, get out there and start exploring your new city!
---
Tags:
Benefits of new construction
Relocating to Florida
Moving tips
Online tools
Pets
Why buy new
---