Posted:
April, 9, 2018 |
Categories:
News
|
Home Buying 101
When you think of "closing costs," you might see the light at the end of the homebuying tunnel. You're just one step away from getting the keys and becoming a homeowner!
But just what are closing costs, and how are they figured? Many prospective homebuyers are taken aback by the factors that go into closing costs and the final dollar amount of the cost itself. Closing costs in Florida are typically 3 to 6 percent of a home's sale price, and that's a hefty chunk of change you may not have expected.
The majority of closing costs are fees your lender is charged by a third-party company. These costs aren't usually settled until the end of the loan process, hence the name "closing costs." Closing costs can include credit report fees, loan origination fees, home inspection charges, title insurance, appraisal fees, county record fees and even the cost of underwriting the mortgage. Other closing costs that don't stem from funding the loan are homeowner's insurance, Homeowners Association (HOA) fees, and home warranty fees.
Who Pays for Closing Costs?
The homebuyer is generally responsible for part or all of these costs. Fortunately, if you are building with Highland Homes and using Veterans United or another Highland Homes preferred lender, you can expect a portion of your closing costs to be paid by Highland Homes. And, if you do not want to pay closing costs with cash out of pocket, some loans allow these costs to be financed into the loan.
You can also negotiate and make closing cost deals upfront with your seller. Oftentimes, the seller or homebuilder will pay your closing costs as part of a homebuying incentive package. However, sellers are capped or limited on how much can contribute. The cap varies depending upon the lender and loan type. If you are purchasing general real estate (aka a "used" or resale home), your real estate agent can assist you in this negotiation. Also, in a hot real estate market, your seller may not want to take on the costs, particularly if they have multiple buyer offers for the same home.
There are special cases in which the homebuyer cannot pay closing costs — namely if you are a veteran using your VA home loan benefit. The Department of Veterans Affairs actually limits what veteran borrowers can pay for in closing costs.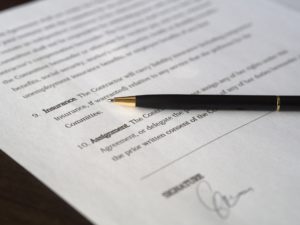 How are Closing Costs Determined?
Closing costs vary by state and locale, and by mortgage lender. Talking to several lenders gives you a good insight into how these costs can vary. And just as you shopped around for your mortgage rate, you should shop around for closing cost estimates. By talking with several trusted lenders about these costs, you can get an idea of what you could be paying later if you go with their company. Once you apply, the lenders will provide you with a formal Closing Cost Estimate.
Closing costs are part of the homebuying process, and for most people, it's a given that you'll have to pay part of them so it's smart to cut costs where you can and make your dollars count. With this information, you could pay fewer closing costs than you initially thought.
About Veterans United Home Loans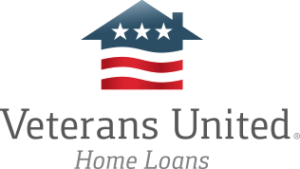 Cindy Tolster (NMLS 455905) is the branch manager of Veterans United Home Loans, Tampa's local full-service lender specializing in the VA Loan. Cindy has more than 20 years of mortgage experience and operates the Tampa office with her two daughters.
Veterans United Home Loans is a Highland Homes preferred lender, and your local full-service lender specializing in the VA Loan. Our team of VA Loan experts is passionate about serving local veteran and service member homebuyers. Veterans United Home Loans in Tampa is backed by the nation's number one VA Lender.* Veterans United Home Loans in Tampa is conveniently located at 3686 West Gandy Boulevard, Tampa, FL 33611 and be found online at www.VALoansTampa.com or by phone at 813-835-1516. Veterans United Home Loans is a VA approved lender; not endorsed or sponsored by the Dept. of Veterans Affairs or any government agency. NMLS # 1907 (nmlsconsumeraccess.org). *VA.gov
About Highland Homes
As one of Central Florida and Tampa Bay's largest privately-owned homebuilders, Highland Homes is proud to build new homes designed for your life in communities throughout Central, North Central, Southwest, and Tampa Bay, Florida. With homes priced from the mid $100's to $300's, 30+ home plans to choose from, and hundreds of available home design options, you're sure to find the right home for your style, needs and budget.
To learn more about getting pre-qualified with a Highland Homes preferred lender, and to find your new home in Florida, visit www.HighlandHomes.ORG or call their Florida new home specialists at 863-797-4999.
---
Tags:
veterans
homebuying
closing costs
veterans united home loans
home loan
home buying
Home Buying 101
homebuying 101
mortgage
closing
loans
---