Posted:
December, 24, 2014 |
Categories:
General Info
|
Home Buying 101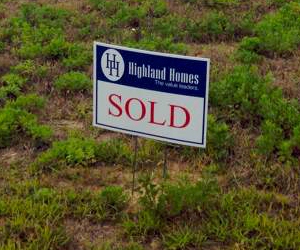 If you are in the process of getting a home mortgage, or previously purchased a home, I am sure you have heard the term "closing costs쳌. But, what are closing costs? Donna Slagel of Shelter Mortgage Company helps explaining these mortgage lending fees.
Closing costs are fees charged by lenders and third parties that contributed services related to your home purchase. These fees are paid for at the time of closing on your home and are usually the buyer's responsibility to pay. However, Highland Homes pays a portion of your closing costs (as allowed by loan program guidelines) when you finance your Florida new home purchase through a Highland Homes preferred lender.
What types of fees are charged by the lender?
The lender will charge administrative fees necessary to calculate your borrowing potential. The paperwork involved in processing a loan is often extensive, requiring credit reports, title searches (which are a background check on the property being purchased to make sure it does not have unpaid debts against it), and underwriting and loan origination fees for the evaluation of the mortgage loan application.
Lender closing costs can also include mortgage insurance application (if required) or FHA/VA finance fees, and discount points, which are fees paid to lower the mortgage interest rate. Interest is collected for the period from your closing until your first mortgage payment due date, and any required upfront mortgage insurance and government loan funding fees are collected, as well.
Who are these other "third parties쳌 and what do they do?
Surveyor
A survey of your property verifies your property lines and is usually required by the title company and the lender.
Owner's Title Insurance
There is always a chance of unforeseen circumstances popping up that were not found during the title search. Standard title insurance protects you from possible hidden title problems such as forged documents, error, omissions, undisclosed heirs, prior mortgage liens, or inaccurately recorded deeds.
Appraisers
Appraisals are performed by licensed professionals who produce a valuation report used by the lender to determine that your home holds the value to cover your loan amount.
Attorneys/Settlement Agents
Attorneys/Settlement Agents are involved in the title processing and to prepare, execute and record the legal documents.
Inspectors
A termite pest inspection and soil treatment are completed by the builder, and the lender may require inspections to take place during the new home construction to ensure they are lending money for a home built according to specifications.
Recording Fees, Transfer Taxes and Stamps
The city and county in which you live requires fees for recording your purchase in public records, along with doc stamps on your deed and mortgage, and an intangible tax.
Escrow
At the time of closing a year's worth of homeowners insurance and property taxes will be placed into an escrow account. Your lender pays these bills on your behalf when due.
How much can I expect to pay in closing costs?
Closing costs can run between 2 and 8% depending on factors including the lender charges, discount points, finance type and home being purchased. But, don't let the thought of these mortgage costs deter you from purchasing a new home in Florida. Here at Highland Homes, we pay a portion of your closing costs when you finance through one of our preferred lenders, and oftentimes the remainder can be financed as part of your mortgage, so you do not have to come up with the cash to pay closing costs out of pocket.
In fact, with Highland Homes just $99 moves you in to your beautiful new home, with qualifying financing. To learn more about this $99 down payment offer, mortgage finance options available for your budget, and our new homes in Tampa Bay, Central, North Central, and Southwest, Florida, visit the Highland Homes website and contact our new home specialists!
Please note, the information contained in this blog is provided as a courtesy and should not be solely relied upon for home buying advice or information. The information provided in this blog was accurate at the time of publication but has not been verified since. Please consult with your financial, tax, legal and/or real estate professional for more details.
---
Tags:
Florida New Homes
florida new home
Florida
new home
FL
New Homes
---