blog
Is it More Affordable to Rent or Own a Home in Riverview?
Is it More Affordable to Rent or Own a Home in Riverview?
Posted:
March 6, 2019 |
Categories:
Communities
|
News
The cost of renting in Tampa Bay is on the rise, and Riverview has the (dubious) honor of the highest average cost of rent in this metropolitan area. In fact, the cost of renting a home in Riverview rose by 8.4% in 2018 according to RENTCafe's Year-End Report. In comparison, the national average apartment rent rose by just 3.1% year-over-year, making Riverview's quick climb nearly three times the national average.
Average Cost of Renting in Riverview
Experts at RENTCafe found that, compared to the rest of the Tampa metro area, Riverview registered the highest year-over-year increase in rent prices, with the average monthly rent reaching $1,323 at the end of 2018.
Looking back even further, Riverview has experienced a staggering 29% increase in rent prices since 2015, which translates to renters paying an average of $294 more each month or a staggering $3,528 more out of pocket for rent in 2018 compared to 2015. (According to data from Yardi Matrix; data is compiled from actual rents charged in market-rate apartment communities of 50 units and larger.)
Surprisingly, despite the increased cost of apartment rents in Riverview, the number of renters here is on the rise. In 2010, 20% of the population in Riverview was renting, compared to 31% in 2017, according to U.S. Census data estimates. With a higher demand for rental apartments in Riverview, rent prices will likely continue to increase in the future.
The Cost of Owning a New Home in Riverview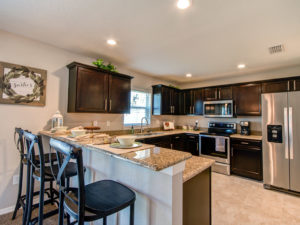 If you call Riverview home, how can you combat these increasing rent prices? By becoming a homeowner! With mortgage rates still near historic lows and affordable down payment options available, buying a new home in Riverview is more affordable in the long run than renting thanks to fixed payments and tax benefits of homeownership!
At our Landings at Alafia townhome community, you can own a brand-new luxurious townhome from just $1,324 per month (estimate for principal, interest, taxes, insurance and MIP based on sales price of $187,900 and FHA financing with 3.5% down payment and 4.5% 30-year fixed interest rate). That's right - for $1 more per month than the average cost of apartments for rent in Riverview you can own a home of your own! And, while rent prices can (and probably will) continue to increase every year, your mortgage principal and interest payment is fixed for the life of your loan.
And, you're not just living in an apartment, where your lifestyle is limited to what's allowed by your landlord. You OWN your very own home! You are the queen or king of your castle! The luxurious townhomes in this neighborhood offer 1,584 to 1,748 square feet of living space with 3 bedrooms, 2.5 baths, and a 1-car garage — So much more than what you get in an apartment!
Designed for your move-in and lifestyle convenience, your new home at Landings at Alafia includes stainless steel kitchen appliances and a full-size washer and dryer, granite kitchen countertops, window blinds, energy-efficient insulation and LED lighting, and so much more. Enjoy amenities including a gated community entrance, pool, and cabana, and the move to homeownership is made simple with your exterior maintenance, lawn maintenance, and water and sewer utilities provided by the HOA!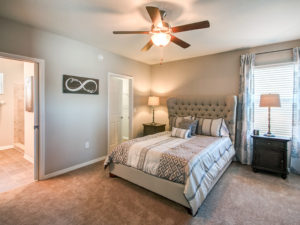 If you prefer a single-family home in Riverview, Boyette Fields offers new homes priced from the $230's in the FishHawk area. Here, you will enjoy all of the benefits of homeowership and a fixed housing payment with your choice of three to five bedrooms home designs with an open living area, private owner's suite, and covered lanai.
As a Tampa home builder, we would be honored to assist you in finding the new home of your dreams and helping you save money when compared to the rising cost of renting in Riverview! If you're ready to stop spending your hard-earned money on skyrocketing rent costs, contact our Riverview New Home Specialists by calling 863-797-4999 or emailing us and begin your journey toward homeownership.
---
Tags:
Boyette Fields
Riverview new homes
Landings at Alafia
rent vs own
renting versus buying
own vs rent
new home
Riverview
New Homes
---