blog
Tampa and Orlando Make the Cut in Top 20 Fastest Growing American Cities
Tampa and Orlando Make the Cut in Top 20 Fastest Growing American Cities
Posted:
May 16, 2016 |
Categories:
News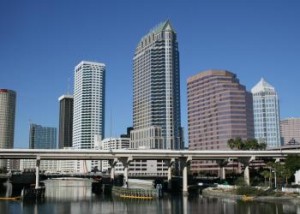 Picture this — glistening blue water, palm trees blowing lazily in the breeze, and year-round sunshine. When it comes to purchasing a home, location is one thing that can't be changed with a trip to the hardware store! If you are dreaming about enjoying warm weather in a sunny new city full of culture, excitement, opportunity, and life, Florida just might be the perfect place to call home! For 20 years, Highland Homes has been building quality new homes in two of the most popular, thriving Florida cities.
According to information recently released by the Census Bureau, Tampa and Orlando, Florida, are among the top 20 fastest-growing cities in the United States.
What makes a city experience such significant growth? To start with, booming economies, growing business, and strong job markets. Along with other desirable factors, it is no surprise that Florida placed three cities on the top 20 list, joining Texas and the Coastal Carolinas as some of the fastest growing areas in the country.
During the one-year timeframe analyzed between July 2014 and 2015, Tampa's population increased by more than 50,000 people, and Orlando's by more than 60,000. This increase created a rise in real estate as well as overall economic growth. Between the theme parks, higher education opportunities, and surge in big business, these cities are constantly attracting families and companies alike to visit and make their move to the Sunshine State.
Theme parks in Orlando are some of the most-visited tourist attractions in the world. In 2015, according to an article posted by Orlando Sentinel, "Florida became the first state to welcome more than 100 million out-of-state and international tourists.쳌 Visitors have plenty of family-friendly options to visit between Orlando, in the center of the state, and Tampa, about 85 miles to the west, including a vast amount of conventions, beautiful natural attractions, and theme parks such as Universal Studios and Islands of Adventure, LEGOLAND Florida Resort, Busch Gardens and, of course, Walt Disney World's many offerings.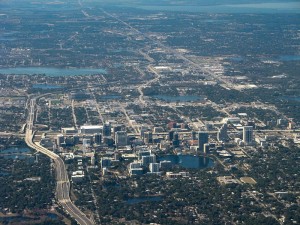 Businesses have long recognized the potential of the Tampa and Orlando areas and higher education has plans to expand their horizons, as well. The University of Central Florida, Barnes and Noble College, Seminole State College, and Valencia College are looking to make Orlando their home in the near future, providing jobs and millions in revenue to the respective cities.
Tampa is popular for business with Publix leading the list of the largest private companies in Tampa Bay; other well-known businesses topping the list include Amscot, Checkers Restaurants, Saddle Creek Logistics, and yours truly at No. 84. Retail giant, Amazon, now has two warehouse centers in Tampa Bay, and industrial development is hot in the downtown Tampa and Channelside districts.
Because of all the business and tourism growth, the Tampa and Orlando areas have also seen an increase within the real estate market. Warmer weather months are considered "home buying쳌 season in many areas and the current trend shows a high return on investment for those investing in Florida real estate.
Highland Homes is proud to call Tampa Bay our home; we have been based in Lakeland, positioned between Tampa and Orlando, since 1996. It's an honor and pleasure to build quality and affordable new homes for our friends and neighbors, and we are proud to have helped more than 6,500 Florida families accomplish their dream of home ownership.
Our Tampa and Orlando homes are priced from the mid $100,000s to $300,000s and offer a variety of sizes and layouts with more than 30 unique home plans to choose from, designed to fit your needs, budget, and lifestyle. Conveniently-located communities throughout Tampa Bay and metro Orlando make it easy to live near a booming city with sunshine, opportunity and culture!
We'll help you every step of the way to make sure your home building experience is the most satisfying one possible, and that your new home perfectly matches your needs. Our Personal Selection Studio, also located here in Lakeland, is available so that you can design your new home for your life! Check out our new homes in Tampa and Greater Orlando and call our New Home Specialists at 863-797-4999 to start living life in Florida!
---
Tags:
Orlando
new homes in Orlando
census
growing cities
orlano population
tampa homes
tampa population
Highland Homes
orlando homes
new home
tampa
New Homes
new homes in Tampa
---