Posted:
November, 11, 2015 |
Categories:
Communities
|
News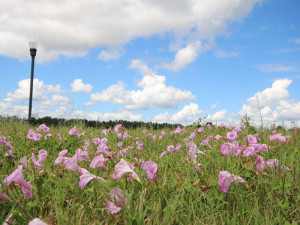 When planning your big move into a new home, a lot goes in to picking the perfect location. You probably think about the schools you would like your children to attend, how far you'll have to drive to work and play, proximity to grocery stores and life's necessities, safety of the area and so on. Among the factors to consider, one that you might not think about is air quality.
With the number of people, vehicles and buildings that you are likely to find crammed together in larger cities, it is not surprising that air quality in big cities often suffers. Smog is more than an ugly brown cloud, poor air quality can negatively affect your health especially for those with asthma or other lung conditions. Good air quality, on the other hand, makes spending time outdoors enjoyable. Thankfully, according to a recent report by Realtor.com, you can breathe easy in many cities throughout Florida, including our own Orlando and Lakeland.
Because of its balmy year round weather, beaches, entertainment and affordability, Florida has been a prime destination for home buyers for many years. Now, we can add high rankings in the top 10 cleanest air cities to the many reasons why people love the Sunshine State. Due to the sea winds sweeping over the mostly flat terrain, the dirty air just gets blown away. Combine that fresh sea air with the affordable median housing prices in Orlando and Lakeland and you've got a home buyer's dream.
At number six on the list, Orlando has 87.9 percent of its days deemed to be good air quality days. We have multiple affordable new home communities in the greater Orlando area that you'll love just as much as the clean air, such as Lake Doe Reserve. Just minutes from downtown Orlando, Lake Doe Reserve provides a laid-back lifestyle combined with the conveniences of a big city. Home buyers can choose from four home plans with 4 or 5 bedrooms, spacious and open layouts, covered porches and lanais for outdoor living enjoyment, and pricing starting from the $220,000s.
In Lakeland, 86.2 percent of days have good air quality and this city, which we call home, is ranked as the number nine cleanest air city in the country. We are pleased to build new homes in five Lakeland area communities. One of our newest neighborhoods near this high ranking city is Magnolia Walk II, a gated community offering stylish and affordable homes conveniently located near major commuter roads, shopping, dining, and entertainment destinations. You'll love enjoying the fresh Florida air while spending time at the community's playground and gazebo, walking the nearby Fort Frasier Trail, or boating on nearby Lake Hancock or Banana Lake. Homes at Magnolia Walk offer 3 to 4 bedrooms with open great room layouts. And, with homes priced from the $150,000s, you can breathe easy without breaking the bank.
If you're looking for new homes in Orlando or Lakeland, now is the perfect time to come enjoy the nationally-acclaimed fresh air of Florida. To find out more about our new home communities and how you can confidently choose the best Florida location for your new home, visit us at www.highlandhomes.org.
---
Tags:
Orlando
new home in lakeland
Highland Homes
florida new home
Lakeland
new home in Orlando
lake doe reserve
Florida
new home
FL
central florida
magnolia walk II
---