blog
Cody Sullivan is Sales Person of the Month Two Months in a Row
Cody Sullivan is Sales Person of the Month Two Months in a Row
Posted:
July 29, 2009 |
Categories:
Communities
|
General Info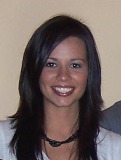 In both April and May, Cody Sullivan has managed to grab the coveted "Sales Manager of the Month" title. What a tremendous feat; we are so very proud of her. Cody is our sales manager at Stonewood, and in the month of April alone, she totaled $1,036,538 in contract prices with options from the Studio.
One factor that really helps Cody relate to the home shoppers is how well she knows the area. Cody was born and raised in Lakeland; in fact, her parents still live in the same house she grew up in. This is the house where Cody was brought home from the hospital after she was born, and she did not leave it until college. She knows the city and the surrounding area in and out, and uses this familiarity in combination with her exceptional customer service to pair home shoppers with a Lakeland home that matches their every need.
Cody attended the University of South Florida where she received a Bachelors degree in Communications. After graduation, she moved back to Lakeland. Her first job after graduation was as a Sales Manager with Highland Homes and here she has stayed for almost four years. She did get her real estate license and has been a shining star in the Highland Homes team since her start date.
She was an instant success at selling Florida new homes, leading to her winning the Rookie of the Year Award in 2005. In addition, Highland Homes has awarded Cody three top sales awards in 2006 and one in April of 2009. Striving to stay up-to-date with the industry, she regularly attends continuing education courses, some of which were given by Meredith Oliver, Melinda Brody, Charles Clark and more.
Great job Cody! We can't wait to see if you'll Sales Person of the Month for June as well.
---
Tags:
Cody Sullivan
Florida New Homes
Highland Homes
Stonewood
florida new home
Lakeland
Lakeland home
Florida
new home
FL
New Homes
---