blog
Fall Maintenance Tips for Your Orlando New Home
Fall Maintenance Tips for Your Orlando New Home
Posted:
October, 4, 2012 |
Categories:
General Info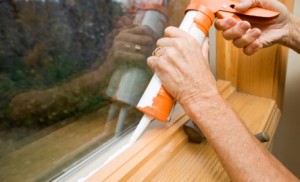 As the seasons change, and temperatures drop, it's important to remember that your Orlando new home needs some extra attention. Doing seasonal and monthly maintenance will help your home be prepared for the cooler months and save you major costs in the future.\n\nHere are some seasonal maintenance items for your home this fall:\n
\n
Check around your windows for air drafts. An easy way to do this is to hold a lighter or candle by the window frame and seams and see if the flame moves with the breeze.  Also check the caulk on the exterior frame, which can dry out in the summer - If there are gaps and cracks, it is time to re-caulk.  Here are some caulking tips from the DIY Network.
\n
Doors — you can check for drafts the same way, and adjust or replace the door sweep if there are leaks at the bottom of the door.  Inspect the exterior caulking of doors, as well.     
\n
Inspect window and lanai screening and repair/replace if necessary.
\n
Oil moving parts on your garage door
\n
Check for cracks on the cement finish of your exterior walls and seal with a flexible masonry (elastometric) caulk.  Once dried, the caulk can be painted. 
\n
Visually inspect your roof from the ground for broken shingles, and check inside the attic for signs of leaks.  On the roof, check your ridge vents — they can come loose in high winds.  Check soffits (around your eaves) to make sure they are clear of debris, and if you have gutters, clear them of debris.
\n
Our Florida weather can often be rainy in the summer, so if you have mildew on your soffits, porches or walkways, pressure wash or hire someone to do so.
\n
\nIn addition to those seasonal maintenance tips, here is a list of maintenance that should be performed every month:\n
\n
Check air filters and clean or replace as necessary. Also, vacuum air supply and air return registers to remove dust and lint.
\n
Clean garbage disposal blades by grinding ice cubes. You can also freshen you garbage disposal with baking soda and by grinding up citrus fruit rinds.
\n
Check for cracks or separations in caulking around sinks, bathtubs, toilets, faucets, countertops and back splashes.  Re-caulk as necessary.
\n
Clean or replace the dirty filter in your range hood fan.
\n
With the holidays right around the corner, the chances of a home fire increase, so make sure to check that your fire extinguishers are fully charged and your smoke detectors are working.
\n
\nPerforming regular home maintenance ensures that your investment will remain beautiful for years to come.  For more maintenance checklists, visit the
Bonded Builders
website.\n\nAt Highland Homes we offer quality homes in more than 25 communities throughout Central Florida. For more information on our beautiful Orlando, Winter Haven, Lakeland or
Tampa new homes
, visit the
Highland Homes
website today!
---
Tags:
Orlando
Highland Homes
Tampa new homes
Tampa new home
new home
tampa
Orlando New Home
New Homes
---