blog
Get the Most Bang for your Buck, Purchase a Home in Tampa Bay
Get the Most Bang for your Buck, Purchase a Home in Tampa Bay
Posted:
March, 13, 2014 |
Categories:
Communities
|
News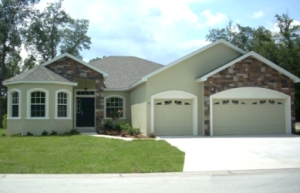 When getting ready to purchase a new home, you may ask yourself a series of questions. What is my budget? What size homes are available within my budget? Is my ideal location near my workplace and friends, or perhaps parks and restaurants, and are homes within my budget available in that location?
With the help of Forbes' recent list of America's Most Affordable Cities, answering some of these questions has become easier. By evaluating housing affordability, cost-of-living such as food, utilities, gas, etc., and the Consumer Price Index of America's 100 largest Metropolitan Statistical Areas (MSAs) and Metropolitan Divisions (MDs), Forbes created a list of 20 cities in the U.S. where home buyers get the most bang for their buck.
The list of America's Most Affordable Cities includes:
1.   Buffalo, N.Y.
2.   Memphis, Tenn.
3.   Cincinnati, Ohio
4.   Dayton, Ohio
5.   Knoxville, Tenn.
6.   Akron, Ohio
7.   Grand Rapids, Mich.
8.   Louisville, Ky.
9.   Oklahoma City, Okla.
10. Warren, Mich.
11. Toledo, Ohio
11. Detroit, Mich.
12. Birmingham, Ala.
13. St. Louis, Mo.
14. Virginia Beach, Va.
15. Jacksonville, Fla.
16. Pittsburgh, Pa.
17. Tulsa, Okla.
18. Tampa, Fla.
19. Syracuse, N.Y.
20. Columbus, Ohio
Two Florida cities made the list: Jacksonville and Tampa. Ranked No. 18, Tampa offers a Housing Opportunity Index (HOI) of 75.5 and a cost-of-living index of 96.9.
The HOI from the National Association of Home Builders and Wells Fargo weighs median prices for homes sold against median income levels to determine the percentage of homes that are affordable to residents making the median income. In Tampa, 75.5 percent of homes are affordable to residents making the median income.
To determine the cost-of-living index, developed by Sperling's Best Places, Forbes factored in the cost of food, utilities, gas, transportation, medical expenses and a variety of other daily expenses. Cities with a number above 100 have higher prices for day-to-day goods than the national average. Tampa's score of 96.9 indicates that cost-of-living expenses in this city are cheaper than the national average.
With affordable home prices and cost-of-living, Tampa is a great place to consider purchasing a new home. Highland Homes currently offers new homes in prime Tampa Bay locations such as Zephyrhills, Valrico, Plant City, Gibsonton and Hudson. With more than 30 stylish homes designs and an abundance of design options available in the Highland Homes Personal Selection Studio, buyers have the opportunity to create a home that meets their style and needs — and fits their budget! These new homes are affordably priced from the mid-$100,000s and to make purchasing a new home in Tampa even more affordable, qualified buyers can purchase their new home with just $99 down.
In addition to beautiful homes at affordable prices, several new companies have opened offices in Tampa offering new job opportunities to residents which in turn has strengthened the local economy.
Residents looking to enjoy a neaighborhood near local attractions will enjoy short drives to Tampa's beaches, parks, restaurants, shops, entertainment venues and much more.
The Tampa real estate market is hot right now, making this the perfect time to purchase your dream home. For more information on our beautiful homes and communities located throughout Tampa Bay, visit the Highland Homes website today!
---
Tags:
home in Tampa
new home in Tampa
new home
tampa
---