blog
Highland Homes Offers New Homes in Popular Florida Cities
Highland Homes Offers New Homes in Popular Florida Cities
Posted:
April, 28, 2015 |
Categories:
Communities
|
News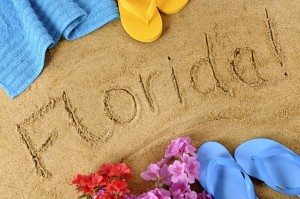 Florida's population has experienced a huge growth in the past year, and with all the Sunshine State has to offer, it's easy to see why! From award-winning golf courses, tranquil lakes, and white sand beaches to exciting attractions like Walt Disney World and Universal Studios, our state really has it all!
As one of Central Florida's largest homebuilders, Highland Homes is proud to say that we build in four of the ten fastest-growing areas in Florida including Tampa-St. Petersburg (#2), Orlando-Kissimmee (#3), North Port-Sarasota-Bradenton (#5) and Lakeland-Winter Haven (#7). According to a recent report by the U.S. Census Bureau, Florida has surpassed New York and is now the third most populated state in the country. With 292,000 brand-new Floridians last year, the state now has a population of 19.9 million, surpassed only by California and Texas.
In addition to the Sunshine State's beautiful weather and natural beauty, part of this huge population boom in Florida is due to the abundance of job opportunities. We recently wrote about economic developments in Lakeland and Winter Haven as well as Tampa Bay, and many jobs have also been created due to the growth in new home construction. Based in Lakeland, we are proud to not only build homes for new Florida residents, but contribute job opportunities that improve our local economy and promote the area's growth.
Within the U.S., the homebuilding and remodeling industry has created more than 162,000 jobs in the past year. Statistics from the NAHB state that every single-family home built generates 2.97 full-time jobs. As Florida continues to be a sought after state to call home, there is a rapidly growing demand for new home construction. According to the March 2015 housing report, Florida is one of the nation's leaders in increased home sales with a 10.4 percent sales increase in March compared to a year ago. Tampa was a leading contributor, with a 27.3 percent increase in new home sales compared to March 2014.
With Florida attracting new residents and the increase in demand for quality new homes, Highland Homes has recently introduced several new communities in these growing cities to fulfill the needs of Florida home buyers:
With the population of Florida growing by almost 300,000 people last year, it's clear that the Sunshine State is a desirable place to call home. Highland Homes builds new homes designed for your life in top Florida regions including Lakeland, Winter Haven, Tampa Bay, Orlando, Manatee County and Ocala.
To browse all of our beautiful Florida communities and stylish home plans, and learn more about owning the Florida home of your dreams, visit the Highland Homes website.
---
Tags:
Ocala homes
Orlando
Bradenton home builder
new homes in Orlando
Bradenton
Florida home
Lakeland homes
Florida homes
Lakeland
Ocala
Lakeland home
Florida
new home
tampa
FL
Central Florida homes
New Homes
central florida
new homes in Tampa
---