Posted:
November, 1, 2013 |
Categories:
Communities
|
News
|
General Info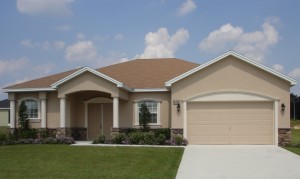 According to RealtyTrac, 45 percent of the real estate purchases in August were made in cash. This milestone marks the first time in more than a year that the nation has cracked the 40 percent barrier for all-cash home sales and it is the highest since March 2012 when all-cash purchases hit 52 percent. For Florida homes in Tampa Bay and Orlando, the cash numbers were even higher with 63 percent in Orlando and 64 percent in Tampa Bay. 
In Orlando, all-cash purchases jumped up from 55 percent in July 2013 and from 43 percent in August 2012. For Tampa Bay, all-cash home sales increased from 60 percent in July and 53 percent from August 2012.
So what are the benefits in purchasing a home with all cash?  A few key benefits of paying cash are:
No mortgage payments!  Just like paying cash for a car, it is yours free and clear without a monthly mortgage bill.

Security - Your home has full equity that you can borrow against in the case of an emergency.

A streamlined home buying process — Since you do not have to wait for mortgage approval, you can often close and move into your home just days after contract.

Money savings for both the buyer and the seller, as there are no lender closing costs or appraisal requirements.

Not having to worry about your credit history
Florida's cash home sales have largely been fueled by investors snapping up resale properties.  This has helped to invigorate the real estate market and in addition to an increase in cash purchases, the Orlando and Tampa Bay real estate markets have seen an increase in median home prices, new home construction and buyer demand.
At Highland Homes, we currently build in several new home communities throughout Orlando and Tampa Bay, as well as Polk County, Manatee County and coming soon, Ocala. With more than 30 stylish home designs to choose from, a wide variety of design options and affordable pricing from the low-$100,000s, there has never been a better time to purchase a Florida new home from Highland Homes.
For more information on all of our Florida communities, as well as our stylish home designs and high-quality design features, visit the Highland Homes website today!
---
Tags:
Orlando
new homes in Orlando
new home
tampa
New Homes
new homes in Tampa
---