Posted:
January, 26, 2015 |
Categories:
General Info
|
Home Buying 101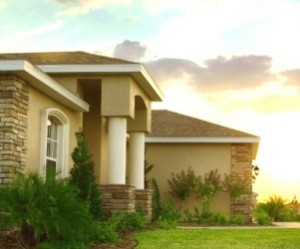 A common misconception about getting a mortgage to purchase a Florida home is that you must have perfect credit. Well, no one is perfect — and we know that! While it is true the higher your credit score the more conventional mortgage options you have, a so called "perfect쳌 score is not required to purchase a new home with Highland Homes. In fact, our network of preferred lenders is able to qualify home buyers with FICO credit scores as low as 580!
Donna Slagel, with Shelter Mortgage says; "Depending on the loan type and lender some VA loans only require a credit score of 560쳌. She also says; "Remember, credit gets your foot in the door, however if your scores aren't quite high enough, don't get discouraged. There are plenty of lenders and credit repair specialist who will be able to work with you on ways to get your scores up, so you can qualify쳌.
FICO sores can range from 300 to 850 points and there are three major credit reporting agencies who calculate FICO scores - Equifax, Experian and TransUnion. A FICO score is used by mortgage lenders as part of the loan qualification process, and may be different than an "educational쳌 credit scores that consumers usually access on credit scoring websites.
When qualifying you for a mortgage, a lender uses your mid-score — from the three reporting bureaus mentioned above, they ignore the highest and lowest and utilize the score in the middle. Your credit score is not the only thing lenders look at while determining your purchasing power. They also look at how much credit you're using versus how much is available to you, look at your payment history and any negative credit history such as collections, and compare your income to your current and expected mortgage debts.
Low balances: To help keep your credit scores high, keep your credit card and revolving debt balances low. The recommended amount is usually less than 30% of your available credit. So, if you have a credit card with available credit of $1,000, it is best to keep the balance below $300. Don't close unused accounts, if possible, because if you close unused accounts without paying off debt it will change your utilization ratio. Most importantly, always pay your credit cards and debts on time!
Debt to Income Ratio: The percentage of your monthly gross income that goes toward paying debts is called the Debt to Income Ratio (DTI). Mortgage lenders use debt information on your credit report, along with monthly payments such as child support and alimony, to calculate this ratio, which determines your ability to afford prospective mortgage payments.
Length of Credit History: If you have never previously used credit or have not done so in the past several years, you may not have a FICO score! So how do you establish a credit history with no credit? Try a secured credit card. They are easier to obtain than non-secured cards because they require a deposit to back the available credit. Make all your payments on time to start establishing your credit history.
Collections: Donna Slagel refers to collections as "A bag of marbles쳌, she says there are some common misconceptions about collections; "The biggest being that medical collections don't count which is simply not true쳌. The more recent a collection the more negatively it impacts your credit, and according to Donna, "Old debts can be bought be a new collection agency, in which it will reappear on your credit report as being newly reported쳌. She says, "In the end, it can come down to balance, the history of your good lines of credit will be looked at as well as your collection accounts쳌.
These are just a few of the aspects that mortgage lenders look at to determine your buying power, and it is important as a potential homebuyer to understand what can affect your credit. Here at Highland Homes, we work with a network of preferred mortgage professionals to help you get approved for the home of your dreams. If your credit does need a little work before you are able to qualify, we have also partnered with Bill Lavender of Credit Restoration Services to help get you headed down the road to homeownership.
Visit the Highland Homes website today to connect with one of our new home specialists or preferred mortgage lenders and determine your home buying power!
Please note, the information contained in this blog is provided as a courtesy and should not be solely relied upon for home buying advice or information. The information provided in this blog was accurate at the time of publication but has not been verified since. Please consult with your financial, tax, legal and/or real estate professional for more details.
---
Tags:
Home Buying Misconceptions
home buying
---