Posted:
January 30, 2018 |
Categories:
News
|
General Info
|
Home Buying 101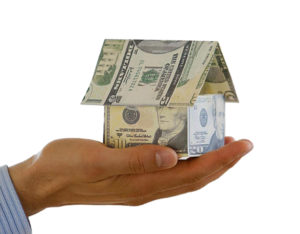 There are many benefits to owning a new home in Florida ranging from the pride of ownership, to safety and comfort, and increased net worth. During this time of year, another benefit on many people's minds relates to taxes. There are an array of home ownership tax deductions available that add up to big tax savings for homeowners who itemize their 2017 income tax return.
According to the official IRS Publication 530 and the tax experts at TurboTax, here's an outline of the tax benefits of owning a home in Florida:
Mortgage Interest and Home Equity Interest
Homeowners can deduct mortgage interest paid for loans on their primary residence and a second residence. Interest can't be deducted for a third, fourth, or any additional mortgaged properties.
The deduction is available to the primary borrower — that is the person legally obligated to the debt, and who actually makes payments. If you are married and both you and the spouse signed for the loan, you are both primary borrowers. If you co-signed on a mortgage loan, and you are the person actually making the mortgage payments, you are considered the primary borrower.
There are limits to the deduction, though they do not affect most homeowners — for mortgages taken out on or before Dec. 15, 2017, interest is deductible on mortgage debt up to $1 million. Mortgages taken out after Dec. 15 are limited to $750,000 for the mortgage interest deduction.
In addition to the mortgage loan interest, you can deduct the interest on up to $100,000 borrowed on a home equity loan or home equity line of credit. This loan must be secured debt on your home - personal loans do not qualify - though it is available regardless of the reason for the loan or how you use the monies.
Closing Costs
For Florida homeowners who purchased or refinanced a home in 2017, select closing costs are deductible. While fees for services like title insurance and appraisals cannot be deducted, you can deduct:
Prepaid mortgage interest that appears on your Settlement Statement
Points, which also may be referred to as loan origination fees, loan discounts, or discount points, regardless of whether they were paid by you or the seller. There are many rules pertaining to this one, but generally, if the mortgage is for your primary residence, on your 2017 tax return you can deduct the full amount for points.
Prepaid property taxes you paid at closing may be deducted (more on that in the next section)
Make sure to keep your Settlement Statement (aka Closing Statement) handy, as you may need it to verify these figures. You should also receive a Form 1098 for your mortgage lender, which shows the interest and points paid.
Property Taxes
The state and local property taxes you pay on your home are deductible! These taxes can be deducted regardless of whether you pay through an escrow account or directly to your local tax office.
If you purchased your new home in Florida during 2017, you can even deduct the taxes paid at closing. You will likely not receive a 1098 for these taxes, so make sure to check the Settlement Statement you received at closing!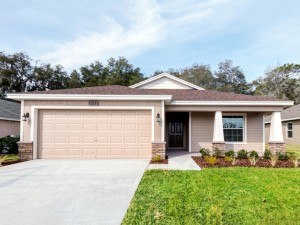 And, this is a good time to mention the Florida homestead exemption. If you own a home in Florida and live in this home as your primary residence, you can save money on your property taxes! The exemption decreases your home's taxable value by up to $50,000. Florida offers additional exemptions for active duty military and veterans, homeowners aged 65 and over, surviving spouses of fallen heroes, and permanently disabled homeowners.
If you purchased your home in 2017, you must file for your homestead exemption between January 1 and March 1, 2018 in order for the reduction to be accounted on your 2018 tax bill. Visit Florida Revenue or your county property appraiser's website for more info.
Home Improvements for Medical Care
Home improvements made during 2017 that qualify as medically required can be deducted on your 2017 income taxes, if you meet the requirements to take Medical Expense deductions. For the 2017 tax year, this means you can only deduct medical expenses that exceed 7.5% of your Adjusted Gross Income (AGI).
So, this deduction isn't available for everyone. But, if your medical expenses were over 7.5% of your AGI, you can fully deduct items such as wheelchair ramps, modified doorways, support railings, and altered cabinets, outlets and fixtures for accessibility.
Medical equipment that increases the value of your home is not fully deductible — a great example of this is a swimming pool. While your doctor may prescribe swimming as therapy, the cost of construction is only partially deductible.
Mortgage Interest Credit
If you were issued a qualified Mortgage Credit Certificate (MCC) from your state or local government when you purchased your home, you may be eligible for this additional (but lesser available) deduction! If you do not have an MCC, skip this section — it's not something you can get after purchasing a home.
To figure your credit, we suggest consulting a tax professional as many factors go into this calculation.
If You Sold a House in 2017
If you sold your previous home for more than you paid or the "basis,? that difference is considered a capital gain. You must report this on your taxes. However, if you lived in your home for at least two of the five years prior to selling it, you can exclude up to $250,000 of profit for a single filer and up to $500,000 if you file jointly. For most Americans, this means you won't be taxed on the monies gained from a home sale.
The "basis? is your starting point for calculating whether your home sale was a capital gain or capital loss, and includes factors such as your original purchase price, certain closing costs paid at purchase, and certain improvements made to the property, as well as decreases for depreciation and casualty losses. Your tax professional or tax software can help you calculate this.
What about Mortgage Insurance Premiums (MIP or PMI)?
Unfortunately, this deduction expired on Dec. 31, 2016. Bills have been introduced in Congress to make this deduction permanent for homeowners, but have not yet been enacted. What can you do to fight for this deduction? Contact your Congressional representatives and let them know it is important to your family!
Final Notes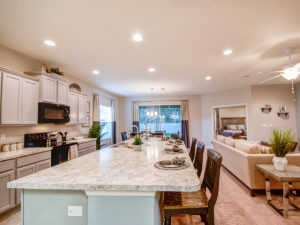 While we like to think we're experts on all things home-related, we're the first to admit that taxes are not our specialty. Due to the various restrictions and conditions regarding tax benefits, it is important to consult with your tax advisor to fully understand the benefits and opportunities of income tax deductions available for homeowners.
If you're ready to reap the benefits of homeownership, we can help! To find your new home in Florida, visit the Highland Homes website or call our New Home Specialists at 863-797-4999.
---
Tags:
Florida home
home in Florida
IRS
tax benefits of owning a home
homeowners
Highland Homes
new home in Florida
Florida homeowner
homeownership
homestead exemption
income tax return
tax benefits
tax benefits of homeownership
Florida
new home
FL
---