Posted:
May 28, 2010 |
Categories:
General Info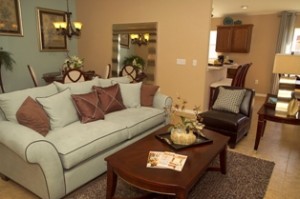 No, I'm not talking about the limbo! Mortgage rates just keep falling. Experts have stated that rates may fall as low as 4.5% in the next few months versus climbing back up to 6% as once predicted. This is great new for home buyers because they could qualify for a slightly larger loan or even better this savings might just mean the difference in renting and buying for many first time home buyers.
Analysts are seeing a sunny summer ahead for both buyers and sellers.  In fact, Housing Watch titled a recent article Low Mortgage Rates Lead to Perfectly Sunny Summer.
Highland Homes has an aggressive program of cutting interest rates to offer our buyers the lowest rate and payment possible. Through our relationship with Shelter Mortgage we have been able to give the power back to the buyer.
Additionally our assistance programs may allow you to move in for as little as $99.  It is true! Once you have located the area of beautiful central Florida that you want to live in, contact us and we will help ensure that you build the home of your dreams.  We build homes in a variety of cities from Tampa to Orlando and Lakeland. Call us today at 863.619.7103 to find out more about buying a Highland Home and how to get the lowest rate and lowest payment.
---
Tags:
Shelter Mortgage
IRS
first time home buyer
low mortgage rates
mortgage
mortgage rates
---