Posted:
April 13, 2018 |
Categories:
Communities
|
News
Located on Florida's idyllic Gulf Coast, Sarasota is a getaway destination for vacationers from all over the country. Want to know what's even better than vacationing here? Living here and loving every day! This beautiful city offers miles of white sand beaches and glistening blue water, a number of cultural attractions, dining options ranging from haute cuisine to casual family eateries, and everyday conveniences that help you live your best life.
We're pleased to build new townhomes in Sarasota, FL located right at the center of it all! Future homeowners at Bradford Manor in North Sarasota will love living near the best of Sarasota.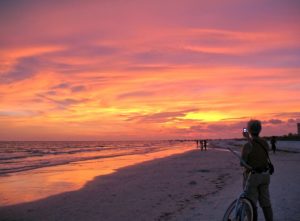 Outdoor Living in the Sunshine State
Your new townhome in Sarasota at Bradford Manor is just a short drive from renowned Gulf Coast beaches including Lido Key Beach, Longboat Key, and the nation's No. 1 beach, Siesta Key. Enjoy endless fun in the sun, watersport activities or relaxing strolls in the sand — just minutes from home!
If you don't want to get in the car, Bradford Manor hosts a beautiful amenity center offering a swimming pool and spa tub with plenty of sun chaises on the deck, shaded by whispering palm trees. And, the gated community entrance means you can enjoy your community amenities, open space, and yard with entry afforded only to homeowners and residents.
Your new home is located near several community parks and recreation facilities. Longwood Park offers basketball courts, baseball fields, tennis courts, pickleball, playgrounds, a dog park, and even an indoor gymnasium which hosts a variety of fitness and sports activities. Head over to North Water Tower Park for disc golf fun, visit Conservatory Park for nature-based recreation or enjoy Sarasota's Youth Athletic Complex, a 40-acre park with places for baseball, football, tennis, and BMX/Strider bike racing.
If you prefer to watch a ball game rather than play one, Sarasota is also home to the Baltimore Orioles' spring training games at Ed Smith Stadium.
Museums, Attractions and Entertainment
Cultural attractions and entertainment options abound in Sarasota, from educational opportunities to critically-acclaimed venues.
Broadway comes to Sarasota at the Van Wezel Performing Arts Hall! A state-of-the-art auditorium is home to Broadway musicals, top performers, world-class orchestras, dance performances, and more. Just a small sampling of the incredible events that are taking place at the Van Wezel this year include The Lion King, Wynonna and the Big Noise, The Sound of Music, Celtic Thunder X, Stomp and much more!
Sarasota Opera is currently celebrating its 59th season at the Sarasota Opera House, a stunning facility listed on the National Register of Historic Places. Committed to education, the Opera offers a Youth Opera program that is the most comprehensive in the nation! This year's schedule of performances includes a show from Tony Danza, a new recital series, The Barber of Seville, and a production of The Little Sweep by the Sarasota Youth Opera.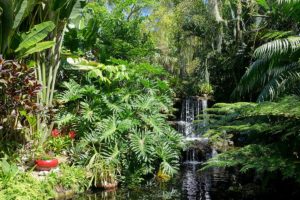 The Marie Selby Botanical Gardens offer a tropical oasis directly on the bay. The living museum offers a variety of botanical exhibits, as well as opportunities for education, research and conservation. The gardens are also home to several special events, including a music series, kid's summer camp, wine dinners, weddings, and more!
Sarasota's Big Cat Habitat and Gulf Coast Sanctuary is a unique large animal rescue center. A permanent home for dozens of exotic animals, the habitat helps animals in need and works to educate everyone about animal care and conservation. Visiting gives you the opportunity to see these creatures, including parrots, bears, and even a liger, oh my!
Sarasota homeowners that love the ocean will enjoy visiting the Mote Marine Laboratory and Aquarium. A marine research institution, the lab and aquarium are dedicated to the conservation and sustainable use of our oceans. Visit the aquarium and the Ann and Alfred E. Goldstein Marine Mammal Research and Rehabilitation Center, where you'll get an up-close experience with a variety of marine animals and fish, meet the scientists, witness scientific research as it happens, and so much more!
The Ringling is one of Sarasota's top attractions and one of the top cultural collections in the United States. Originally the winter home of John and Mable Ringling, today you can tour the opulent Ca' d'Zan, a 56-room mansion built by the Ringling's starting in 1924, stroll through 66 acres of Bayfront Gardens, or even take in a show at the historic Asolo Theater. The Ringling is perhaps best known for the John and Mable Ringling Museum of Art, showcasing an extraordinary collection of art. Or, tour the Circus Museum which is full of Ringling memorabilia showing the history and fanfare of the American circus.
Shopping and Dining Destinations
Shopping choices abound in Sarasota. The city's premier shopping destination, The Mall at University Town Center (UTC), is home to major department stores like Macy's, Dillard's and Saks Fifth Avenue; luxury retailers such as Michael Kors, Lululemon Athletica, Vineyard Vines, and Lilly Pulitzer; and even specialty stores including LUSH Cosmetics and a Tesla showroom. The mall is also a premier dining destination, with plenty of choices from healthy meals to desserts. Enjoy pub food from Burger and Beer Joint, award-winning sushi at Kona Grill, or endless cheesecake options at The Cheesecake Factory.
Stores like HomeGoods, Total Wine, and The Home Depot can also be found along University Parkway. Downtown Sarasota, which is 10 minutes from Bradford Manor, also offers plenty of shopping options, from specialty clothing stores to art galleries and home furnishing stores to jewelers.

Dining options also abound in downtown Sarasota. If you enjoy cooking at home, visit the Sarasota Farmers Market, open every Saturday from 7 a.m. to 1 p.m., for fresh produce and unique finds, or shop at nearby Whole Foods for groceries. If you're searching for a delicious meal while downtown, the options are endless! Enjoy fresh seafood and beautiful views of Sarasota Bay upstairs at Marina Jack, or enjoy casual open-air dining downstairs. Enjoy delicious bar-b-que from Brick's Smoked Meats, grab breakfast at Fresh Start Cafe, or enjoy tacos from Catrinas Tacos and Tequila Bar. For a quick meal closer to home, Fuzzy's Taco Shop offers Mexican options while Zoe's Kitchen features lighter fare and options for those eating Paleo, Whole30, or gluten-free.
Educational Exploits
Higher education abounds; several colleges have campuses in Sarasota or call the city home. USF Sarasota-Manatee is part of the University of South Florida System and offers more than 40 bachelor's and master's degrees, as well as certificate programs. State College of Florida also has a campus in Sarasota at Lakewood Ranch, and it includes the Center for Innovation and Technology. The center houses nursing courses, as well as those in other health professions, education courses, and SCF's new Energy Technology Management Program.
FSU's College of Medicine has a campus in Sarasota, while New College of Florida, ranked as the fifth-best value public liberal arts college in the U.S. by U.S. News & World Report in 2015, calls Sarasota home. Sarasota can also claim the Ringling College of Art and Design, a unique private institution ranked the No. 2 Illustration and Drawing school in the U.S. by The Art Career Project.
Live Healthy, Live Happy
Several hospitals and medical centers are located near your new townhome in Sarasota, including Sarasota Memorial Hospital and the Doctors Hospital of Sarasota. The Sally and Sam Shapiro Babies and Children's Medical Center is a short drive from the community, and several pharmacies, doctor's offices, and urgent care centers are also nearby.
Luxury Townhome Living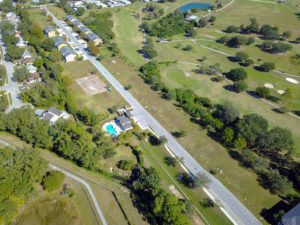 Sarasota townhomes at Bradford Manor offer luxurious and low-maintenance living, affordably priced from the $220's. These spacious townhomes offer you 1,713 or 2,097 square feet of living space with three bedrooms, two-and-a-half bathrooms, and a one-car garage. Designed for your lifestyle and convenience, you'll love the open living area, gourmet kitchen, and private master suite, along with a covered lanai with storage closet. Each home comes complete with premium finishes in easy-to-decorate neutral tones.
To make sure you have plenty of time to enjoy all that Sarasota has to offer, when you live at Bradford Manor, your exterior maintenance and lawn maintenance are included in the HOA, along with basic cable service to save you money on monthly bills. And, don't forget about the privacy afforded by the gated entrance, and relaxing afternoons at the pool, spa, and cabana!
These beautiful townhomes are under construction now! Be among the first to call Bradford Manor your new home in Sarasota - call our Sarasota New Home Specialists at 941-444-6520 or visit us online to learn more and select your new home today! Or, plan to stop by for a visit! Our Bradford Manor model center is located at 1233 Grantham Drive in Sarasota - Click here for directions!
---
Tags:
townhomes
townhomes in Sarasota
Sarasota
Bradford Manor
---