blog
Orlando Homes Showcase Most Desirable Home Features
Orlando Homes Showcase Most Desirable Home Features
Posted:
June 17, 2013 |
Categories:
General Info
|
Design and Decorating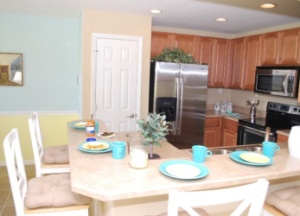 When it comes to designing the interiors of their Tampa, Lakeland, Winter Haven or Orlando home, buyers are willing to spend extra to make sure their wants and needs are met. According to the National Association of REALTORS, there are 11 main features that home buyers are willing to pay a little extra for and the great news for Florida home buyers is Highland Homes offers all 11!\n\nLet's countdown to the # 1 most desired home feature:\n\n11. One or More Fireplaces: 40 percent of home buyers say they would spend extra cash to have one or more fireplaces. \n\n10. Eat-in Kitchen: Most people interested in eat-in kitchens are in the 35 to 54 age range, with 30 percent of those specifying this is "very important.쳌\n\n9. Home Less than Five Years Old: The average buyer wanting a new home is willing to pay upwards of $5,000 to obtain a newer home. At Highland Homes, we have seen a significant increase in home sales and have started new construction in popular locations to keep up with the demand for new homes.\n\n8. Stainless Steel Appliances: 41percent of buyers are willing to pay more for stainless steel–not for purposes of longevity, but merely because they look better.\n\n7. Kitchen Island: Islands are most important to people ages 35 to 54, especially to those who are raising a family. They provide the perfect space to prepare a meal with your children or have them do their homework.\n\n \n\n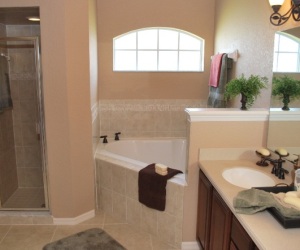 \n\n6. En Suite Master Bath: This has become more important in the last 10 years, with couples willing to cash in upwards of $2,000 for this luxury.\n\n5. Hardwood Floors: 54 percent of buyers are willing to pay more for hardwoods, both because they are more visually pleasing and provide easy cleaning.\n\n4. Granite Countertops: There has been a growing emphasis on homes having beautiful designer kitchens, leading to the increasing demand for granite countertops.\n\n3. Walk-in Closet in Master Bedroom: Who doesn't love a little extra storage space? 60 percent of buyers would pay more for walk-in closets for organization and space, as well as status. While people still love to show off living spaces, such as their designer kitchen, homeowners love showing off a spacious, well-organized walk-in closet to their friends.\n\n2. New Kitchen Appliances. 69 percent of buyers would pay extra for sparkling new appliances, if only to say that their whole house is new or "their own.쳌\n\nAnd the #1 most important home feature for buyers is\n\n1. Central Air Conditioning. 69 percent of buyers would be willing to pay more for this system and it is considered "very important쳌 by over 60 percent of people in all age groups. When you live in southern locales, such as Central Florida, central air conditioning is a must!\n\nAt Highland Homes, we make the effort to ensure that you get everything you want out of your Florida new home and much more. For more information on our homes and how you can get all 11 of these must-haves in your dream home, visit the Highland Homes website today!
---
Tags:
Orlando
luxury home upgrades
Luxury
National Association of Realtors
Florida New Homes
Highland Homes
florida new home
orlando homes
Florida
new home
FL
New Homes
---