blog
Orlando Ranked No. 4 Hottest Housing Market in the US
Orlando Ranked No. 4 Hottest Housing Market in the US
Posted:
February, 6, 2017 |
Categories:
Communities
|
Communities>Highland Meadows
|
News
|
General Info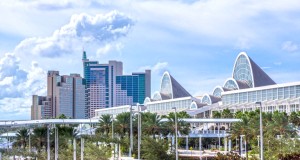 It looks like the temperature in Orlando isn't the only thing that's going to be hot this year! A new report from Zillow has recently named Orlando as the fourth hottest housing market in the United States!
CBS News and real estate analytics from Zillow have predicted that Orlando is forecasted to treat homeowners well in 2017, with home prices expected to rise 5.7 percent!  Other predictions from Zillow for the year ahead in Orlando are:
Cities will focus on denser development of smaller homes near public transit and urban centers.

More Millennials, who made up more than half of first-time buyers in 2016, will become homeowners this year, increasing the racial and ethnic diversity of homeowners overall.

The share of people driving to work will increase for the first time in a decade, as homeowners move into the suburbs for more affordable housing.
Orlando offers sunshine aplenty and temperatures fit for year-round fun, but the charming neighborhoods, diverse population, robust employment and numerous recreation opportunities make this vacation hot spot a great place to lay down roots. Here are some reasons why Orlando is named the fourth hottest housing markets in the United States:
Affordability
Orlando holds the title as the happiest city on earth for a reason, and you'll constantly hear how happy residents are living here! Housing is the biggest factor in the cost of living difference between Orlando and other major cities. However, affordability includes more than just housing expenses. The cost of living, such as the price of groceries, price of gas and taxes are all factored into income and the demand for housing. Part of the appeal of living in Orlando is that Florida has no state income tax!
With Orlando's rapid growth and the housing market remaining lower than the national average, a rising demand for housing has erupted. The leisure and hospitality that this city offers is heavily dependent on discretionary spending. The economy is thriving because people are constantly coming here to spend money and vacation during economic up-cycles. As the economy continues to prosper, incomes will continue to rise and people will be able to afford to spend more on housing.
Culture
The perfect weather and permanent vacation vibe are only the beginning of Orlando's greatest qualities. If you crave constant culture stimulation, this city offers a cultural scene with unlimited experiences. With an abundance of year-round activities, residents and travelers can enjoy numerous concerts, operas, plays, sporting events, theme parks and more!
When purchasing you new Florida home, cultural opportunities influence your decision. Orlando has become a thriving arts and culture scene. From the intimate Orlando Repertory Theatre and Mad Cow Theatre to the Broadway Across America Orlando series, the entertainment options are endless.
Job Market
Not only is Orlando fast-growing and full of unique industries, but Central Florida is No. 1 in the state of Florida for the amount of jobs created. With tourism driving the local economy, hospitality jobs dominate the Orlando economy. Walt Disney World Resort is the nation's largest single-site employer, with roughly 74,000 employees. Some of the area's other major employees are JetBlue, the Golf Channel and the University of Central Florida.
Attractions
You can't deny the fact that Orlando is known to many as the theme park capital of the world. Besides being home to seven of the world's most amazing theme parks, there's also downtown and residential Orlando! Downtown is home to many attractions and is a center for nightclubs, restaurants, concerts and post-game celebrations.
Thanks to a combination of rising home prices,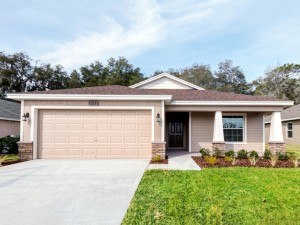 favorable affordability and strong housing demand, combined with strong economic and demographic conditions that point to future demand, Orlando is in the market for one hot housing season! Every facet of Orlando combines to create one of Florida's most appealing areas for business, living and recreation.
If you're interested in owning a home in the thriving Orlando area, our Deer Creek and Benjamin Estates communities in St.Cloud offer new homes starting from the $180's. St. Cloud gives residents the opportunity to enjoy a small-town life outside of the bustling city, while also being conveniently located to the amenities that greater Orlando has to offer. Our Highland Meadows community in Davenport also allows interested home buyers to enjoy the peace and quiet while having a variety of recreational amenities nearby. Choose from more than ten home plans priced for your budget and designed for your life, with modern features such as open layouts, luxury bathrooms, and drop zones, along with covered porches or lanais.
For more information about our homes in the greater Orlando area, give us a call at 863-797-4999 or visit www.highlandhomes.org/orlando.
---
Tags:
Orlando
Orlando Economy
hottest housing market
Highland Homes
housing market
---