blog
Prices More Affordable Than Ever for Buyers Looking to Buy Florida New Homes
Prices More Affordable Than Ever for Buyers Looking to Buy Florida New Homes
Posted:
February, 14, 2013 |
Categories:
General Info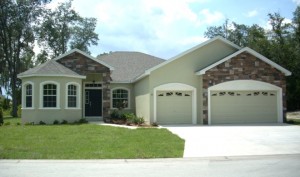 Have you been thinking about buying a Florida new home, but been holding out to make sure you purchase at the peak of market affordability? With home prices on the rise in most areas, now is the time to stop waiting and achieve your dream of homeownership.
According to the National Association of Realtors index of housing affordability, home prices hit a record level of 194 in 2012. What does that mean? Well, a reading of 100 would mean that households with the median income would have exactly enough income to purchase a median-priced existing single-family home. In 2012, most families had almost double the income needed for buying a median-priced single-family home.
While the median home price has risen over the past few months, a sign of a recovering housing market, the median-price for a new home in Florida was at an affordable $154,000 in December. At Highland Homes we are pleased to offer beautiful single-family homes in the Tampa, Orlando and Lakeland/Winter Haven areas that are affordably priced from the low-$100,000s. To make purchasing your dream home even more affordable, qualified home buyers can move into their new home for just $99 down.
As the housing market recovers, housing affordability is expected to decline. The National Association of Realtors projects that the housing-affordability gauge will decline to 160 in 2013.  While that is still a great number; why not make your purchase now while prices are even more affordable? For more information on purchasing a new home in central Florida, visit the Highland Homes website today!
---
Tags:
home in Florida
National Association of Realtors
Highland Homes
florida new home
new home in Florida
Florida
new home
FL
---