Posted:
April 28, 2014 |
Categories:
Communities
|
News
|
Home Buying 101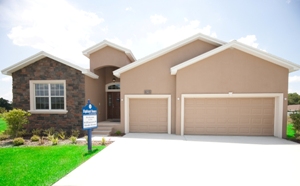 A couple of years ago when the housing market was unstable, many would-be home buyers decided that renting was the safer option. Now, the market has stabilized, Florida home prices have been on the rise for more than two years, and now is the time to stop leasing and become a homeowner! Whether you dream about a large yard for your pups, a luxurious kitchen, or the ability to paint and decorate to your hearts content, there are many benefits to purchasing a home and according to the Real Estate experts at Trulia, the benefits keep getting better.
Trulia's recent 'Rent vs. Buy' report shows that buying a home is cheaper than renting in all of the 100 largest metropolitan areas, which includes Tampa-St. Petersburg, Orlando, Lakeland-Winter Haven and North Port-Sarasota-Bradenton.
For this report, the cost of buying versus renting was calculated in five steps:
Calculate the average rent and for-sale price for an identical set of properties.

Calculate the initial total monthly costs of owning and renting, including the mortgage payment and rent, as well as maintenance, insurance and taxes.

Calculate the future total monthly costs of owning and renting, taking into account price and rent appreciation, as well as inflation.

Factor in one-time costs and proceeds, like closings costs, down payments and security deposits.

Calculate the net present value to account for opportunity cost of money.
Nationally, buying a home with a 30-year fixed rate of 4.5 percent is 38 percent cheaper than renting. Buying a new home in the four Florida metros are even cheaper with Tampa-St. Petersburg at 52 percent, Orlando at 46 percent, North Port-Sarasota-Bradenton at 49 percent, and Lakeland-Winter Haven at a whopping 53 percent cheaper to own than to rent.
With purchasing a home significantly cheaper than renting, it is a no brainer that now is the perfect time to purchase your home in Central Florida. At Highland Homes we build new homes in several communities located throughout Tampa Bay, Orlando and Lakeland-Winter Haven, as well as Manatee County (in the North Port-Sarasota-Bradenton metro area) and Ocala. With a variety of stylish home designs to choose from and hundreds of design options available in the Highland Homes Personal Selection Studio, buyers have the opportunity to design their dream home to perfectly match their style, needs and budget. Additionally, homes are affordably priced from the low-$100,000s with qualified buyers able to purchase their home for just $99 down.
Trade your rental property keys for keys to your new home and financial security! For more information on our beautiful Florida communities, visit the Highland Homes website today.
---
Tags:
Orlando
new homes in Orlando
manatee county
Lakeland-Winter Haven new home
Winter Haven new home
Trulia
Lakeland
Winter Haven
own v. rent
new home
tampa
New Homes
new homes in Tampa
---