Posted:
April 14, 2021 |
Categories:
News
|
General Info
|
Home Buying 101
Nestled on the sunny shores of the West coast of Florida, Tampa Bay is a sprawling metropolitan area that boasts a healthy economy, pristine Florida location, and booming real estate market. We already know you're dying to move to this exciting city, but one big question remains - Is it cheaper to rent or buy a home in Tampa?
The quick answer is buy, buy, buy. But, why?
In this article, we are going to show you all of the reasons why it's more affordable to buy a new home for sale in Tampa Bay rather than to rent. In order to better understand this, let's first explore the current state of the housing market in Tampa.
Rapid Expansion of Tampa Housing Market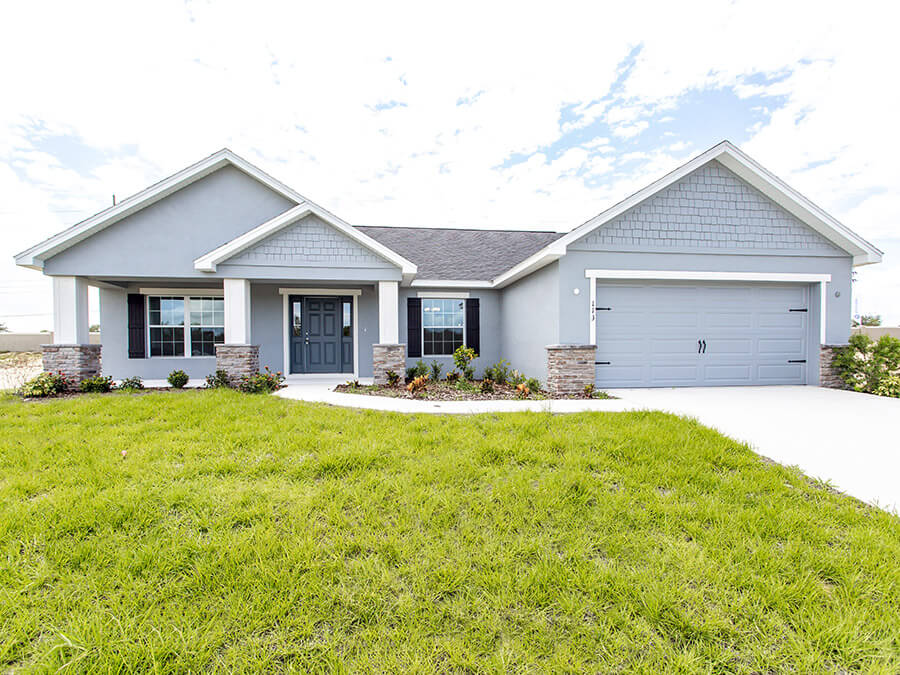 Tampa's hot housing market is rapidly expanding and offers first-time buyers a huge investment opportunity. Interestingly enough, approximately 150 people are moving to Tampa every single day and the Tampa Bay area population growth is projected to grow by an astounding 3.3% in 2021. So, why are so many people moving to Tampa?
There are several reasons for the massive interest in Tampa Bay homes, including:
Affordability
Economic growth
Desirable location
And, when it comes to home sales in Florida, Tampa homes are some of the most reasonably-priced properties on the market!
More Affordable Homes Compared to Other Florida Coastal Cities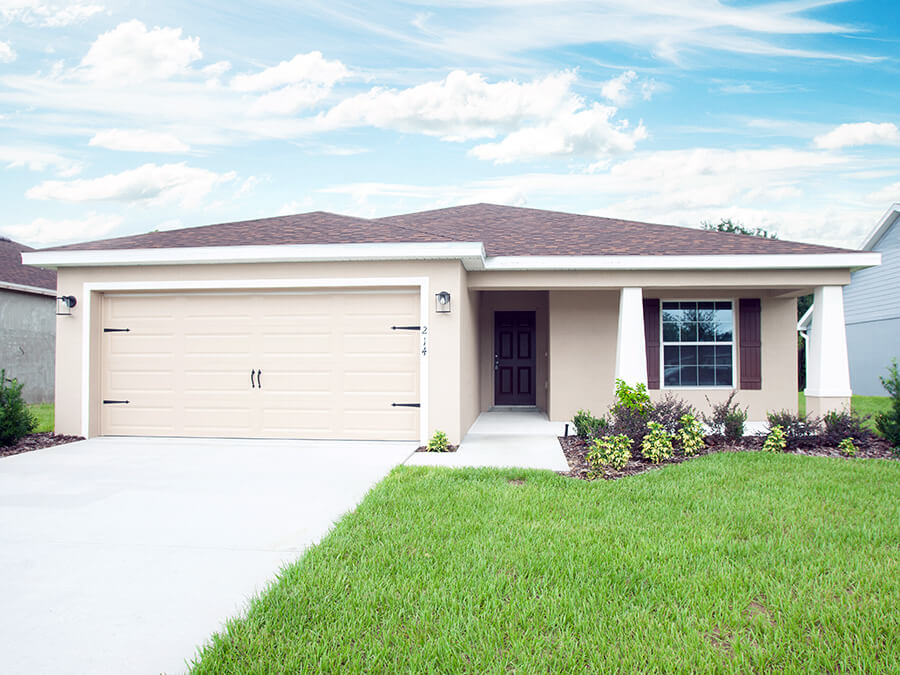 Compared to coastal Florida cities like Miami, Tampa's homes are far more affordable. In fact, according to Redfin's 2021 Housing Market Predictions, Tampa homes cost 24% less than Miami homes. For cost-effective living, many people choose to move to Tampa over other large Florida cities.
And that's not all!
Major Job Growth in Tampa
This, in turn, has also created a boom in business growth in the Tampa Bay area. A resounding 42.7% future economic growth is predicted in Tampa over the next decade. And with more readily available jobs comes more real-estate investment opportunity.
This goes for all of the Tampa Bay area including Tampa itself, Pinellas, Pasco, and Hernando Counties, and the Lakeland-Winter Haven metropolitan area (read our article on 5 Towns Near Tampa You Will Want to Call Home).
Now that you understand WHY new homes for sale in Tampa Bay are so hot right now, let's give you some reasons why you should choose to buy vs. rent in Tampa.
Affordability of Homeownership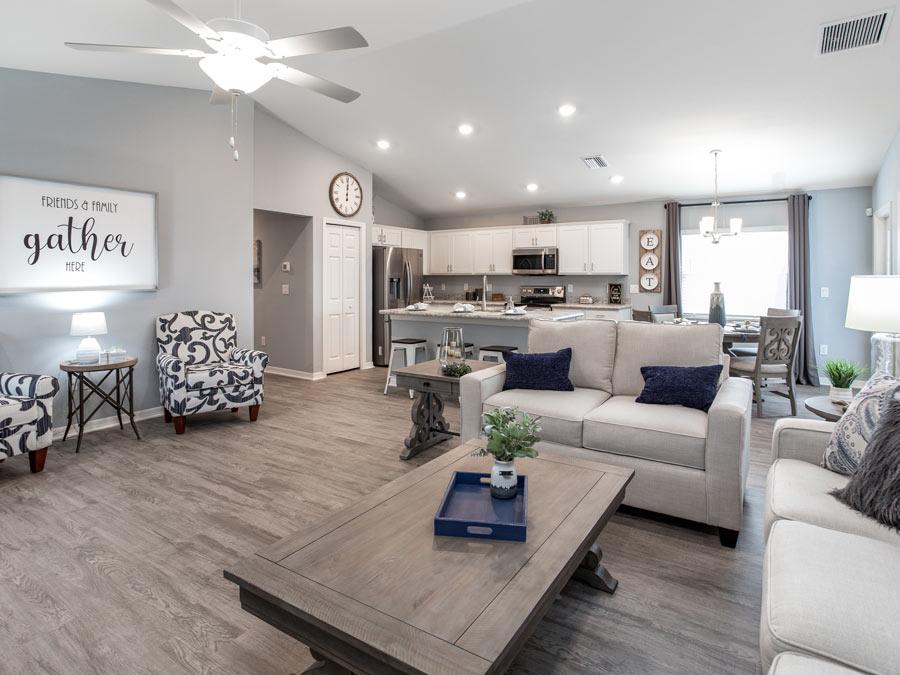 First and foremost, Tampa is one of the top 10 cities in the US where owning a home is more favorable than renting. Homes in Tampa Bay cost less than the national average, while rents are higher than average and continuing to climb (more on that below).
According to statistics provided by Realtor.com which analyzed the cost of 2 to 4 bedroom rental units and compared to home listings in the same area with an average of 3 bedrooms, Tampa renters pay an average of $1,605 per month, while owning a median-priced home in Tampa Bay runs $1,494, equating to savings of over $100 per month for homeowners.
Due to the favorable mortgage rates offered in 2021, homeownership remains the most affordable option, even while listing prices rise. With great financing options available, affordable new homes, a booming business hub, and Florida's gorgeous year-round summers, it's no wonder everyone wants to buy new homes for sale in Tampa Bay.
On that note, let's move on to our next point.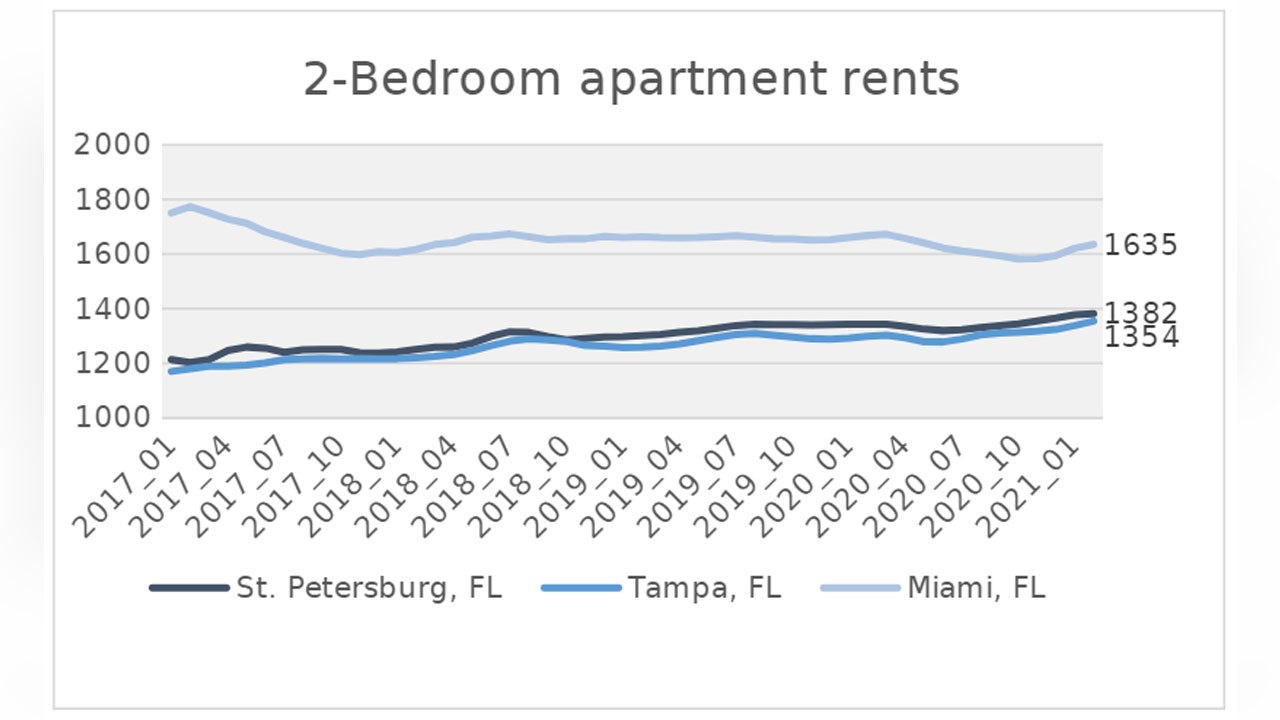 Tampa Bay Rent Prices are Rising
If it feels like your rent goes up every year, it's not your imagination - Rent costs in the Tampa Bay area increased around 6.9-percent in the past year as property managers cashed in on the increased demand for housing in Tampa.
Where there is high demand, there is always money to be made. As more people relocate to Tampa Bay, you should expect and be prepared to pay a pretty penny for rent.
Where to Find New Homes For Sale In Tampa Bay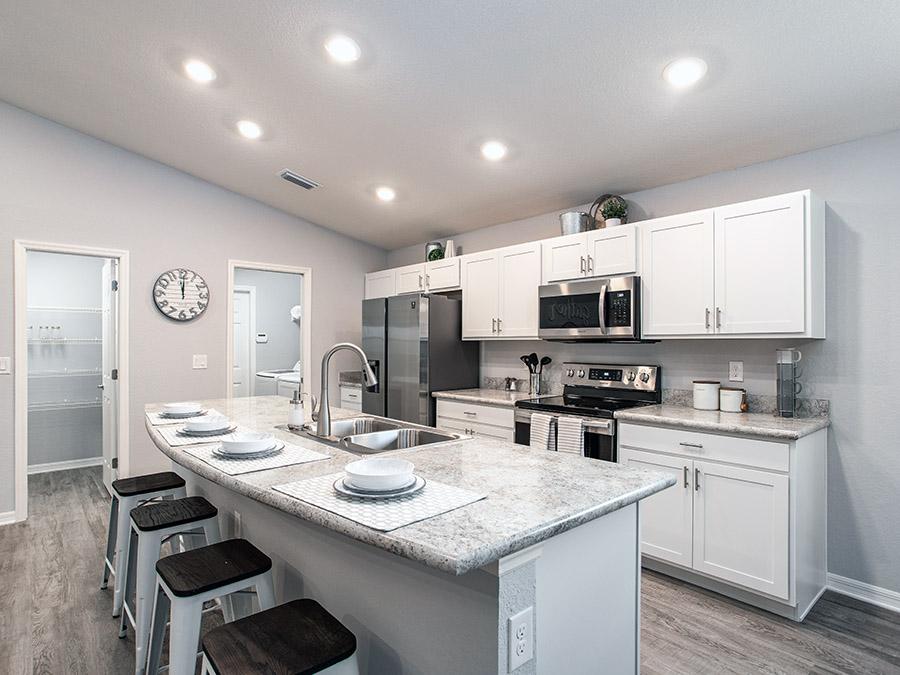 One of the challenging side effects of a population influx and high demand for housing is increased competition to buy a home. There is a limited amount of housing inventory listed for sale in Tampa and often multiple buyers making offers to compete for the same home and driving up the price.
A great way to beat the competition and find your dream home is to buy a new home! While homebuilders are dealing with the same demand and you may have a short wait on a priority list before securing your dream home, you won't have to deal with the stress of looking at houses every weekend only to be outbid by another buyer. And, you'll appreciate many benefits such as selecting your ideal home layout and design options (no renovations!), lower maintenance costs when compared to an older home, and protections for your health, safety, and investment.
Now that you know how much you can save as well as a few benefits of buying new, are you ready to become a homeowner in beautiful Tampa? With our team of experienced New Home Specialists on your side, Highland Homes is here to help you find your perfect new home in Tampa, Lakeland, or East Polk County, Florida. Call or email us to learn more about available homes and find your dream home in Tampa Bay today!
---
Tags:
Tampa Bay
East Polk County
Lakeland
First time homebuyer info
Rent vs own
---