blog
Take it from someone who has learned - make sure your home choice is the right choice!
Take it from someone who has learned - make sure your home choice is the right choice!
Posted:
April, 18, 2011 |
Categories:
Communities
|
General Info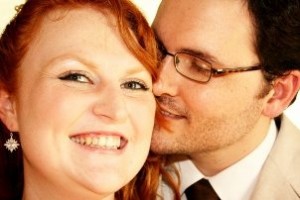 Written by Sunny Glynn Crockett-Fullhart, Highland Homes' Admin Assistant\n\n*Photo by Hayley Anderson\n\nEveryone will tell you to not worry about bad decisions, because you learn from every mistake. I wouldn't call buying a fixer upper that I fell in love with, instead of new Florida real estate, a mistake, just something that I should have never tried to tackle.\n\nMy husband and I bought our first house together a few months before we got married. After a month of looking we found what we thought was the PERFECT house. It was over 2,000 square feet, on a third of an acre, close to everything, had a HUGE kitchen, and was built in 1954 with plenty of character. There were a few things that needed to be done to make it what we wanted, but we knew it "wasn't going to be that hard쳌 to fix it. That statement would come back to bite us in places we didn't want to be bitten.\n\nI'll start with a list of repairs that we wanted to immediately make. Hey, we had gotten the first-time-home-buyer tax credit. $8,000 was enough to do what we wanted, right? We needed to put walls around the master bathroom because it was completely open to the master bedroom, and add more counter space and a new sink and faucet for the kitchen. We needed to buy a washer and gas dryer and refrigerator. We needed paint for the utility room floor and the outside of the house. We needed to overhaul the bathrooms and kitchen, eventually. We needed a new privacy fence. That's about it. It still doesn't seem like a lot.\n\nNow, let's take all that, and talk about what we really did. We bought a washing machine, gas dryer, refrigerator, kitchen sink, and faucet. We bought paint for the utility room floor. We decided to paint the living room, for fun, and we also decided to paint what was going to be our guest room. That doesn't seem like that much, and truly it wasn't. Here's where things started going wrong\n\nMy husband started in on our master bathroom. We were going to wall it in. It was one of the first things on our list to do, so about two-and-a-half weeks after moving in, he took a crowbar to the trim and wood around the bathtub, and the baseboard. During this process, he got a devastating phone call. His grandfather had passed away. I was alone in our fixer upper with holes under the bathtub, while my poor husband had to travel to Indiana alone.\n\nI think that this is probably what started our downward spiral into realizing that this maybe wasn't a task we should have taken on. On top of that, we got a leak in the roof a month after moving in. Then, a few months later, our air/heat stopped working. We were eight months into our house, and three months into our marriage, and we were just DONE.\n\nThrown on top of that, we have two dogs and a cat that all shed, profusely.  We also had to buy a new car and pay for a lot of our wedding and our honeymoon. So we are trying to keep up with fur balls, general cleaning, repairing the house, and working on figuring out finances for the first time as a couple. I think, had we have known how hard this all was going to be, we wouldn't have taken it on.\n\nWe have one more year that we have to live in the house before we can sell it without giving back the tax credit we got for buying it, and I think we've decided to build a home. This has nothing to do with the fact that I now work for a central Florida home builder. This is something we have been thinking about for about a year now. I just sit back and weigh the pros and cons of being a somewhat newly married couple, and what we want for ourselves, and it just makes sense.\n\nSo this time, I'm building. I want to know what I'm getting into. I want to have the layout that I want. I want to have the kitchen that I want. I want to have the bathrooms that I want. I want the flooring that I want. And, I want all of this at the same time and to not have to do it myself. If it takes paying a little extra to have it, I'm to the point in which I'm willing to do that.\n\nI did my research even before I was working for Highland Homes, and they have always been the top builder on my list. They are affordable, have many programs for struggling incomes, and have great quality homes. Also, they have affordable, annual HOA fees. And, they have an associated company that will build any of their plans, with the same great features and finance options, outside of a community on your own lot.\n\nFor people who don't want to wait for a house to be built, there are some great houses out there that are "move in ready." Most builders, Highland Homes included, always have a few completed inventory homes on hand. So, there are many options for Lakeland homes for just about everyone.\n\nThere are pros and cons to any decision you make. I just know that what I'm looking for out there is custom, quality, and as little stress as possible. Homeownership is stressful in general, but I feel that building a home will take away the long term frustration of dealing with an old house. It's something I have to do for my health and sanity.\n\nIf you're in the market, I would recommend really looking at your options and deciding what's best for you. A house is one of the biggest decisions you will ever make in your life. You need to make a decision that will not cause you a lot of stress in the future. Make sure you research every detail you can, ask as many people as you can, and truly think about your decision. Take it from someone who has learned from a personally bad decision; make sure it's right before you dive in.
---
Tags:
new v. used homes
real estate
Florida real estate
Highland Homes
Lakeland homes
Lakeland
Lakeland home
Florida
FL
---