blog
Tampa Bay Housing Market has Strong Third Quarter
Tampa Bay Housing Market has Strong Third Quarter
Posted:
November, 13, 2013 |
Categories:
Communities
|
News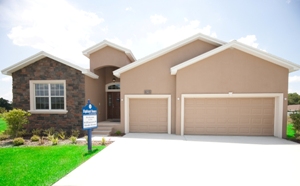 2013 just keeps getting better for the Tampa Bay real estate market. From new home starts to the closing rates, numbers were up again in the third quarter and appear to only be getting stronger.
According to a recent report from Metrostudy, a national housing data and consulting firm, the number of single-family homes started in the third quarter was up 19 percent from 2012 with 1,805 new homes starting construction. Metrostudy forecasted annual starts for 2013 would be between 5,700 and 6,500 units and it is now looking like 2013 new home starts will exceed that goal and then some.
This increase in home starts is a result of buyer demand which led to 1,695 single-family home closings in the third quarter. That is a 33.2 percent increase from the third quarter of 2012 and the annual closing rate is up 21.2 percent with 5,585 units.
Total new home inventory equaled 4,225 units at the end of the third quarter which is a 25.9 percent increase from the same time last year. These numbers are composed of single-family homes in Tampa Bay which are under construction, finished vacant and model homes. A large portion of the increase is a result of the increase in new construction starts in Tampa Bay.
Tampa Bay's improving housing market is directly related to a strengthening job market. Over the past 12 months, Tampa Bay has added 41,700 new jobs providing buyers with more confidence in purchasing a home. Job growth is expected to continue with big companies, such as Amazon, recently announcing plans to open two large distribution centers in Tampa Bay.
At Highland Homes, we offer plenty of opportunities for buyers to purchase their dream home with Tampa Bay new home communities in Zephyrhills, Gibsonton, Plant City, Hudson, Valrico, and throughout Polk County. With a wide-variety of stylish home designs, affordable pricing from the low-$100,000s and an abundance of opportunity to personalize your home, we can build the perfect home to meet your style, needs and budget. For more information on our Tampa Bay communities, visit the Highland Homes website today.
---
Tags:
Tampa Bay housing market
Florida New Homes
Highland Homes
florida new home
Florida
new home
tampa
Tampa Bay
housing market
FL
New Homes
---