Posted:
February 21, 2014 |
Categories:
News
|
General Info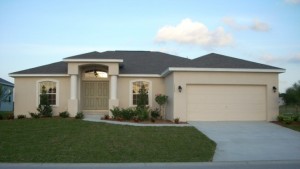 Tampa has been the comeback kid of real estate as home prices have significantly increased to turn this one-time foreclosure hotspot into one of the nation's hottest housing markets. Residential real estate has improved so much, in fact, that CNN Money recently named Tampa the sixth hottest housing market in the nation for 2014.
The list of the 10 hottest housing markets for 2014 was compiled based on CoreLogic Case-Shiller's latest home price forecast and showcases the major metropolitan areas that are expected to see the biggest increase in home prices in 2014. Metros featured on the list included:
1.    Oakland, Calif.
2.    Fort Worth, Texas
3.    New Orleans, La.
4.    Richmond, Va.
5.    Hartford, Conn.
6.    Tampa, Fla
7.    Baltimore, Md.
8.    Birmingham, Ala.
9.    New York, NY
10.    Memphis, Tenn.
From September 2012 to September 2013, the median home price in Tampa rose 14.6 percent to $177,000. According to CoreLogic, median home prices are expected to rise another 8 percent by September 2014.
What has made the difference for Tampa? The answer is as simple as a strengthening economy. Several new companies, including Bristol Myers, have opened offices in Tampa creating new job opportunities in the area. Those new employees now need somewhere to live which has created an increase in buyer demand and home prices.
Despite the price gains, owning a home in Tampa is still a bargain, with prices well below the national media of $207,000. As a Tampa home builder, we have several opportunities for home buyers to purchase their dream home in prime Tampa Bay locations, such as Zephyrhills, Valrico, Plant City, Gibsonton and Hudson. With more than 30 stylish home designs to choose from, an abundance of design options available in the Highland Homes Personal Selection Studio and affordable pricing from the mid-$100,000s, buyers can design their dream home to perfectly match their style, needs and budget. To make purchasing a new home even more affordable, qualified buyers can purchase their home for just $99 down.
Tampa is the only Florida housing market to be included on this list and now is the perfect opportunity for you to call this hot real estate market home! For more information on our new home communities located throughout Tampa Bay, visit the Highland Homes website today.
---
Tags:
Florida New Homes
Highland Homes
florida new home
Tampa home builder
Tampa new home
Florida
new home
tampa
FL
New Homes
---