Posted:
November, 11, 2016 |
Categories:
News
|
Events
|
Design and Decorating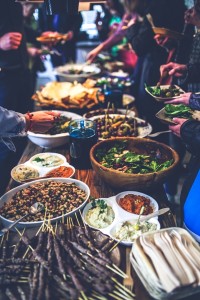 Hosting Thanksgiving at your new home is a big deal, and if you're hosting for the first time, it can be even more daunting. But, there's no use crying over cold turkey! We have a few tips for you to try out this holiday season to help you host a terrific and successful Thanksgiving in your new home. Your friends and family will leave Thanksgiving dinner finally believing you can 'adult' like a boss.
Stay Within Your Budget
Setting up a detailed budget and staying within your means allows for better Black Friday shopping and Christmas gifts. Consider making budget categories for food, entertainment, and décor as it is a good way to make sure you are on point with your spending. Plus, there are even apps like Mint to create budgets and manage your money through the season.
Another way to stay within budget is to get everyone involved in their own cooking duties. If you know someone that is famous for a specific recipe, suggest that they bring it over! For those who don't cook, ask them to bring store-bought pies from the local mom-and-pop bakery, holiday movies, board games, or anything else non-cooking related.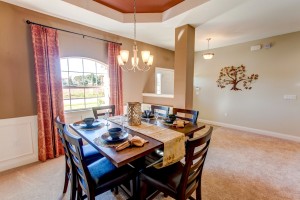 Stick to Recipes You Know
For the things you do end up cooking, stick with recipes that you know are a hit with friends and family. Just make sure that everyone is on the same page and doesn't repeat the same dish.
If you're not a natural chef, it's really not a good idea to try your hand at crème brulee! Try out new recipes on Pinterest or YouTube before Thanksgiving Day to ensure you have perfected it. You don't want to add to the list of things you'll have to handle on Thanksgiving morning.
Meal Prep & Set-Up Ahead of Time
To help the relieve the stress of preparing everything on Thanksgiving Day, and to give you time to actually spend with all your family and friends, make as much as you can ahead of time. Certain foods such as casseroles and pies can be made in advance and taste even better the next day when the seasonings have settled in.
Set up decorations, seating, and table settings the day before too. There are plenty of ways to decorate your dining space, so remember to get creative. Leave as little as possible to do on Thanksgiving Day, and allow yourself more time for visiting, making memories, and not stressing over what seems like an endless to-do list.
Last but not least, relax and have fun! Thanksgiving and the holiday season is about spending time with your family and friends and making memories together that will last a lifetime. Although you may think every aspect of Thanksgiving in your home will be looked at and judged harshly, remember that everyone is there to see the people they love most, eat plenty of food, laugh and have fun. Plus, take comfort in knowing that no one gets it absolutely perfect the first time. So if something does go wrong, take a deep breath and then laugh along with the rest of your family!
At Highland Homes, we want Thanksgiving this year to be the best one yet, whether you are hosting at your new home for the first time or a seasoned pro.
Our conveniently located new home communities are close to some of the most sought-after and popular holiday attractions in Florida. For more information on our new homes in Central Florida, Greater Orlando, Manatee County, Tampa Bay, and Ocala, visit the Highland Homes website or contact our New Home Specialists at 863-797-4999.
---
Tags:
new homes in Ocala
Orlando
manatee county
Greater Orlando
home in Tampa
Budget
home in Tampa Bay
host
thanksgiving
Highland Homes
Orlando new homes
Ocala
Florida
new home
tampa
Tampa Bay
FL
Orlando New Home
New Homes
Greater Orlando new homes
central florida
---