blog
"Uncork Your Week? with a Date Night at Keel and Curley Winery
"Uncork Your Week? with a Date Night at Keel and Curley Winery
Posted:
July 8, 2011 |
Categories:
Communities
|
Events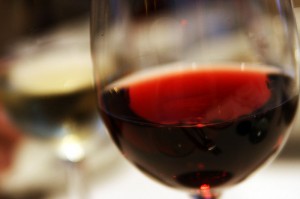 Although we did start off the work week with a nice, long holiday weekend, you still may be feeling like you need to let loose this weekend. Those who feel the need to escape from home to "uncork" for an evening of fun should head over to Keel & Curley Winery for a delicious date night.
Every Friday night from 5 p.m. to 10 p.m., the winery along with Fresco's Bakery and Bistro bring live music, wine and dinner to Tampa area residents. Their Wine & Dine special for two includes one bottle of wine, two salads, two entrees, one dessert and live music for only $49. Or, stop by for Happy Hour from 6 p.m. to 7 p.m. for two for one beer and wine specials. You can even choose to just come for the live music from 6:30 p.m. to 10:30 p.m. for only a $5 cover charge. Whatever you want to do tonight, Keel & Curley have you covered. To find out more, visit the Keel & Curley website.
Over the weekend, don't forget to stop by a Highland Homes community for a tour — we are open from 10 a.m. - 6 p.m. on Saturday and 1 p.m. — 6 p.m. on Sunday. We're a Tampa home builder with new construction in several neighborhoods throughout the Tampa area including South Oak, Ten Oaks, Greens at Hidden Creek and Meadow Oaks. Plus, with Tampa new homes starting in the low-$100,000s and our $99 Moves You In offer, you're sure to find a deal that's as mouthwatering as the food and drink at Keel & Curley.
For more information about Highland Homes, visit our website.
---
Tags:
Tampa events
Highland Homes
Tampa home builder
Tampa new homes
Tampa new home
events
new home
tampa
New Homes
---