blog
When it Comes to Decorating Your Winter Haven Home, An Inexpensive Detail Goes a Long Way
When it Comes to Decorating Your Winter Haven Home, An Inexpensive Detail Goes a Long Way
Posted:
November, 28, 2011 |
Categories:
General Info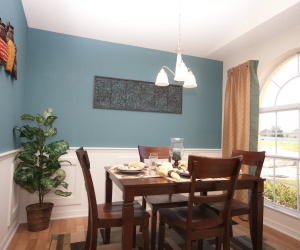 Are you looking for an inexpensive and fun way to dress up and personalize your Winter Haven homes? By using something as simple as  wood  trim pieces and paint, you can do many great design projects on the walls and ceiling of your home.\n\nTo add some character to your bathroom, frame your square mirrors with a piece of trim. Hardware and home stores have trim that is stained wood or painted white in a variety of different sizes and designs. All you need for this project is a saw to cut the trim to fit around your mirror and a little adhesive (try construction adhesive) to attach it. You'll love the outcome of your mirrors and how it adds a custom look to your home.\n\nIf you have a plain wall in your home that you don't know what to do with, add a little chair rail. A piece of 3.25" trim is common. Using a chair rail allows you to paint a room as dark as you want without making it look small or dark, by painting the bottom half of the wall the dark color and the top half a lighter color. If you are not sure what colors to use or mix, try using a color wheel to help find a contrasting  or coordinating color. Make sure your paint also coordinates with your current or planned décor, and just a tip — take home the paint samples to look at them in the light of your home, before making any decisions.\n\n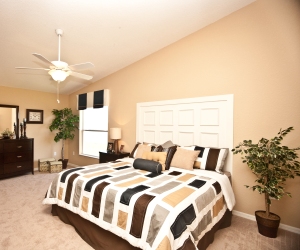 Can't afford an expensive bedroom set? In the master bedroom, add a unique and personalized look by creating a trim headboard. You can make it as wide or as high as you would like, but usually want to keep the width equal to your mattress.\n\nDon't forget to add some pizzazz to your "5th wall," better known as  your ceiling. Use a  trim treatment to create a step ceiling effect and paint the inside of the step an accent color. Or, use the trim to make a medallion around a ceiling fan or light fixture. Another great option is ceiling crown molding. If you want this to really "pop" then paint the ceiling the same color as your walls, to help that molding stand out even more.\n\nVisit the Highland Homes Facebook page to see some of these great ideas put to use in our 2011 Parade of Homes Winner, the Edinburgh II, in our new community, Overlook Ridge.\n\nCheck the blog often for more tips from your favorite Winter Haven home builder!
---
Tags:
winter haven home
personal
Highland Homes
Winter Haven homes
selection studio
personal selection studio
Winter Haven
Winter Haven home builder
---