blog
Why You Should Buy a New Home Instead of a Resale
Why You Should Buy a New Home Instead of a Resale
Posted:
September, 9, 2010 |
Categories:
General Info
|
Why Buy New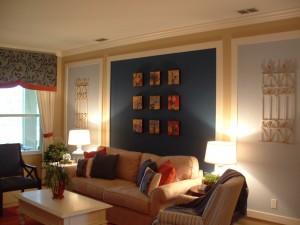 If you're like most people looking at purchasing a central Florida new home, you've become inundated with an overwhelming amount of foreclosures, short sales and distressed properties. Although these may seem like good deals on the surface, you'll spend more money and have more stress in the long-term. U.S. News and World Reports recently published a list of 9 reasons to buy a new home. If after reading there list, you're still unsure about buying a new home instead of a resale, here are the top 5 reasons why we think purchasing a new home is the smarter decision:
Fewer Repairs. Perhaps one of the biggest reasons why foreclosures cost more money in the long run are the extensive repairs that must be made to the home, often before it can even be considered move-in ready. And, with improvements in construction methods over the past decade, a newly constructed homes should  hold up better than a pre-existing homes.

Less Maintenance. Along with having fewer repairs, new homes also have less maintenance. For example, many home manufactures are using products for the exterior of the home that won't rot or need re-painting like wood.

Customization. Many home builders make allowances for buyers to customize their new homes. For example, you can decide on the type of flooring, color of paint or type of countertops that best suit your taste. Your home will be a true reflection of your lifestyle and your needs.

Higher Efficiency. Building codes have increased to include higher efficiency standards. These new homes are better insulated to keep cool air from escaping in the summer and warm air from escaping in the winter. These energy efficient new homes will save you money on your electric and gas bills.

Warranty. Your new home from Highland Homes comes with a warranty. If anything does go wrong, you have the peace of mind that it will be repaired in a timely manner.
So, if you're looking to save yourself some money and a headache, check out the new communities by Highland Homes. You'll be glad you did!
---
Tags:
Florida New Homes
Highland Homes
florida new home
Florida
new home
FL
New Homes
---