blog
Winter Haven and Lakeland New Homes among Best Housing Markets in Country
Winter Haven and Lakeland New Homes among Best Housing Markets in Country
Posted:
June 15, 2012 |
Categories:
General Info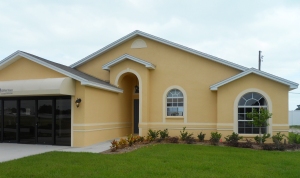 For buyers who want to purchase Winter Haven and Lakeland new homes, but are still not completely convinced that the time is right, this news is for you! The numbers are in, and according to a recent Business Insider article, the Lakeland-Winter Haven area is predicted to be one of the best housing markets for the next 5 years.
In fact, the projected annualized change in home prices between the fourth quarter of 2011 until 2016 for the Winter Haven and Lakeland market is expected to be 9.2 percent. Experts also note that housing is more affordable now than it has been at any time in the last four decades, making now the best time to start thinking about investing in your own home and future.
As a top Lakeland and Winter Haven new home builder, we have the perfect homes to fit every potential homebuyer's needs. We offer three to five bedroom homes priced from the low-$100,000s and, as always, qualified buyers can move in for only $99 out of pocket.
Not to mention the peace of mind that comes with buying a home from a builder with more than a decade of experience in building quality Central Florida new homes.
For more information on Highland Homes and our communities, please visit our website.
---
Tags:
Lakeland new home
Winter Haven new home
Highland Homes
Lakeland new homes
affordable homes
Lakeland
Winter Haven
business insider
Winter Haven new home builder
affordable
new home
New Homes
---