Posted:
July 5, 2017 |
Categories:
News
|
General Info
|
Home Buying 101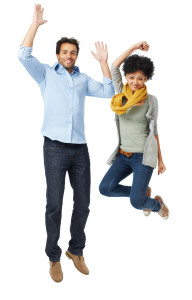 According to a study commissioned by the Federal Trade Commission, one in five people have an error on their credit report - Does this include you? Credit errors can lead to higher borrowing rates or failure to qualify for a mortgage or other type of loan. Even when these mistakes have been reported, the study found that the three major credit reporting bureaus - Experian, TransUnion and Equifax - did little to rectify such errors.
If you've been fighting with credit bureaus to remove a mistake on your credit report, get ready to breathe a little easier. Thanks to the advocacy of the Consumer Financial Protection Agency (CFPA), Experian, TransUnion and Equifax implemented changes on July 1 to utilize stronger identity matching criteria and more frequently update pubic records reported on credit reports. The goal is to clear up inaccuracies credit reports, and the result could mean a boost for your credit score!
Beginning July 1, 2017, tax liens and civil judgments will only appear on your credit report if three of four pieces of data are present; name, address, Social Security number and date of birth. It is rare for public records to contain three or four of these pieces of information. In addition to this identity criteria change, public records will be updated every 90 days, at the very least.
The Fair Isaac Corporation, which administers FICO credit scores, estimates 12 to 14 million Americans will see an increase in their scores as a result of these changes. Most will notice a boost of fewer than 20 points, but some will see a bump from 40 to 60 points. Even those with smaller increases will see the benefits when applying for a new home mortgage.
If your credit report listed a tax lien or civil judgment prior to July 1, or if you are unsure what is on your credit and want to discover your home buying power, it's time to have a FICO credit report pulled and get pre-qualified (or re-qualified) for the Florida new home of your dreams! Highland Homes works with a network of Preferred Lenders who are standing by to review your personal credit and financial picture, work with you to find a loan program for your budget, and start you down the path to homeownership. As an added benefit, we will automatically pay a portion of your closing costs when you finance with a Highland Homes Preferred Lender and build your new home in any of our exciting Florida neighborhoods!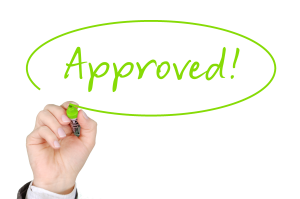 Highland Homes builds new homes in Lakeland and throughout central Florida, from Ocala to Sarasota and everywhere in between. If you are looking for the best in new home choice, quality and value, from a local company dedicated to your satisfaction, visit www.HighlandHomes.ORG or contact our Florida New Home Specialists at 863-797-4999.
Save
Save
---
Tags:
credit bureaus
credit changes
Credit Score
FICO
pre-qualified
pre-qualify
Florida New Homes
Highland Homes
florida new home
mortgage
Florida
new home
FL
credit report
New Homes
---