blog
Zephyrhills: The City for Adventures Big and Small
Zephyrhills: The City for Adventures Big and Small
Posted:
August, 25, 2014 |
Categories:
Communities
|
General Info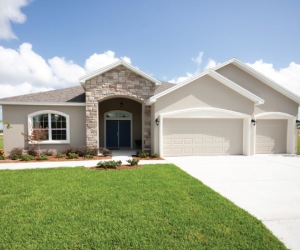 Zephyrhills may be best known for the bottled water brand by the same name, but there is much more to this Tampa Bay suburb than meets the eye.
With a population of more than 14,000*, this city is located just a short drive northeast from the heart of Tampa. This puts Zephyrhills residents in a prime location to experience the best of small-town life and city living, combining countryside charm with nearby city conveniences.
Following the success of other sold out Highland Homes communities in this city, Highland Homes is happy to announce we are now selling in Silverado Ranch, a beautiful new community located off Eiland Boulevard just minutes west of SR 301.
Silverado Ranch, as well as all of Zephyrhills, offers a location perfect for accessing all the attractions and entertainment Tampa has to offer. The city of Zephyrhills also offers its own set of local attractions and restaurants to explore, so there's truly something for everyone.
Take Manolo's Italian restaurant in downtown Zephyrhills. Centrally located, this family-owned eatery is known for its quaint atmosphere and delicious Italian cuisine, from cannoli to pizza, pasta and just about everything in between.
Dice's Dairy'n Dog is another local hot spot that has been serving up hot dogs with all the fixings, ice cream cones and other all-American food for decades. This small-town diner is one-of-a-kind.
If you're craving pastries, Hole In One Donuts offers fresh donuts daily with from-scratch quality that fans rave about. The mom-and-pop style of this bakery offers a delicious selection of freshly baked (and highly addictive) sweet dough delights.
When it comes to leisure and finding local activities to enjoy, Zephyrhills has all kinds of things for those young and old. From the local YMCA just minutes away to something a little more adventurous, the choices certainly are not limited.
Of course, its location is perfect for theme park enthusiasts, whether you're going to Busch Gardens Tampa or to Orlando to visit Walt Disney World or Universal Studios.
However, there are a number of local attractions you do not want to miss.
Pin Chasers, a popular Tampa Bay bowling spot for locals, has a location minutes away and provides great entertainment for the whole family in a fun atmosphere.
Skydive City, one of the most popular Florida skydiving locations, is perfect for the thrill-seeker in you. Its Zephyrhills location literally places such an adventure right in your own backyard.
Main Street Zephyrhills, the heart of downtown, is yet another fun spot for locals and visitors alike to explore. With a variety of shops and restaurants in a part of the city that preserves its quaint small-town charm, there are frequent events, parades, festivals and other fun activities.
For mall goers and self-proclaimed shopaholics, The Shops at Wiregrass and The Grove at Wesley Chapel are just minutes away and will fulfill your shopping needs. Next to The Grove, you can also visit the Cobb Theatres which includes a CineBistro, so you can enjoy dinner and a movie — at the same time!
Zephyrhills also boasts a number of parks, local golf courses and country clubs which are perfect for relaxing and enjoying the beautiful Florida outdoors. Links of Lake Bernadette Golf Course, Lake Jovita Golf & Country Club and Saddlebrook Golf & Country Club are each conveniently located just a few miles from our new homes for sale in Zephyrhills at Silverado Ranch.
The number of unique attractions, restaurants and events that take place in Zephyrhills on a regular basis are sure to satisfy the wants and needs of anyone who lives there. It certainly is not surprising that the city's population has risen noticeably during recent years.
If you're looking to purchase a new home in Zephyrhills, Silverado Ranch offers beautiful homes in a prime location. Near SR 54 and SR 301 as well as I-75, this community allows for hassle-free commuting and is close to local necessities and conveniences. Home prices start in the $170's with 15 spacious home plans to choose from that range from 1,508 to 3,315 square feet of living space with three to five bedrooms. Residents enjoy a laid-back lifestyle with ponds and open space throughout the community, creating a beautiful setting for your new home.
Highland Homes also offers buyers the opportunity to build a home that meets their style, needs and budget with hundreds of design options available in our Personal Selection Studio. To make purchasing a dream home in Zephyrhills even more affordable, qualified buyers can purchase a new home at Silverado Ranch with just $99 down.
For more information on purchasing a new home at Silverado Ranch and enjoying all this Zephyrhills neighborhood has to offer, visit the Highland Homes website today.
*Statistic from most recent U.S. census
---
Tags:
Zephyrhills
new home
new homes in Zephyrhills
New Homes
---