blog
2015 Housing Forecast: Employment, Mini Baby Boom to Drive Millennials to Purchase
2015 Housing Forecast: Employment, Mini Baby Boom to Drive Millennials to Purchase
Posted:
December 29, 2014 |
Categories:
News
|
Home Buying 101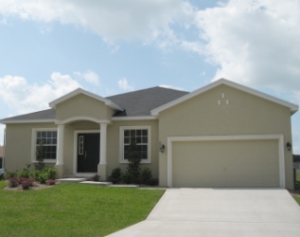 For the past few years, millennials have steadily entered the world of homeownership as they have discovered that purchasing a home is cheaper than renting in most parts of the U.S. In 2015, millennials are projected to be the most active home buying demographic as employment opportunities increase and family sizes expand.
In 2013, many would have described millennials as a generation that was still living at home with mom and dad, but thanks to an increase in job opportunities, many moved out on their own in 2014. According to the U.S. Labor Department, the unemployment rate for Americans between 25 and 34 hit 6.1 percent in November, the lowest it has been since July 2008. The reason, according to Jonathan Smoke, chief economist of Realtor.com, is that jobs for those younger than 35 years old are being created at a faster pace.
Millennials are also expanding their household size, or plan to do so in the near future, and that is prompting them to purchase a home. During the summer of 2014, BDX performed a survey of active millennial home buyers with 86 percent of the 1,236 respondents saying that the primary trigger for purchasing a home was because of a change in their household size or an anticipated change. The survey goes on to show that 32 percent of the respondents said that they were planning to increase their family size, while 18 percent said that their family size had already increased. This increase in size was due to either marriage, domestic partnership or having children.
The Millennial generation is expected to represent two-thirds of all household formations over the next five years, and Smoke forecasts a 25 percent increase in new home sales over the next year to fulfill the needs of home buyers.
At Highland Homes, we build new homes in Florida designed with features appealing to millennial home buyers with affordable pricing from the low-$100,000s, as well as financing that allows qualified buyers to purchase their new home with just $99 down.
Our stylish home plans are designed for today's lifestyle with open layouts, drop zones to keep everyday life organized, walk-in closets and storage, designer kitchens, convenient laundry rooms, luxury master baths, and porches and lanais for enjoying the outdoors. We understand the importance of having a home that is not only beautifully designed and easy to maintain, but also a reflection of one's personal style. At the Highland Homes Personal Selection Studio, you can design a home that perfectly matches your style, needs and budget with hundreds of available design options.
With affordable pricing, modern home designs and prime locations throughout Tampa Bay, Manatee County, Ocala, metro Orlando and Central Florida, we can build the home you have been dreaming of. For more information on our Florida new homes and communities, visit the Highland Homes website today.
---
Tags:
IRS
first time home buyer
---