blog
7 Benefits of Buying a Quick Move-In Home from Highland Homes
7 Benefits of Buying a Quick Move-In Home from Highland Homes
Posted:
February 28, 2022 |
Categories:
General Info
|
Home Buying 101
|
Why Buy New
Updated October 17, 2023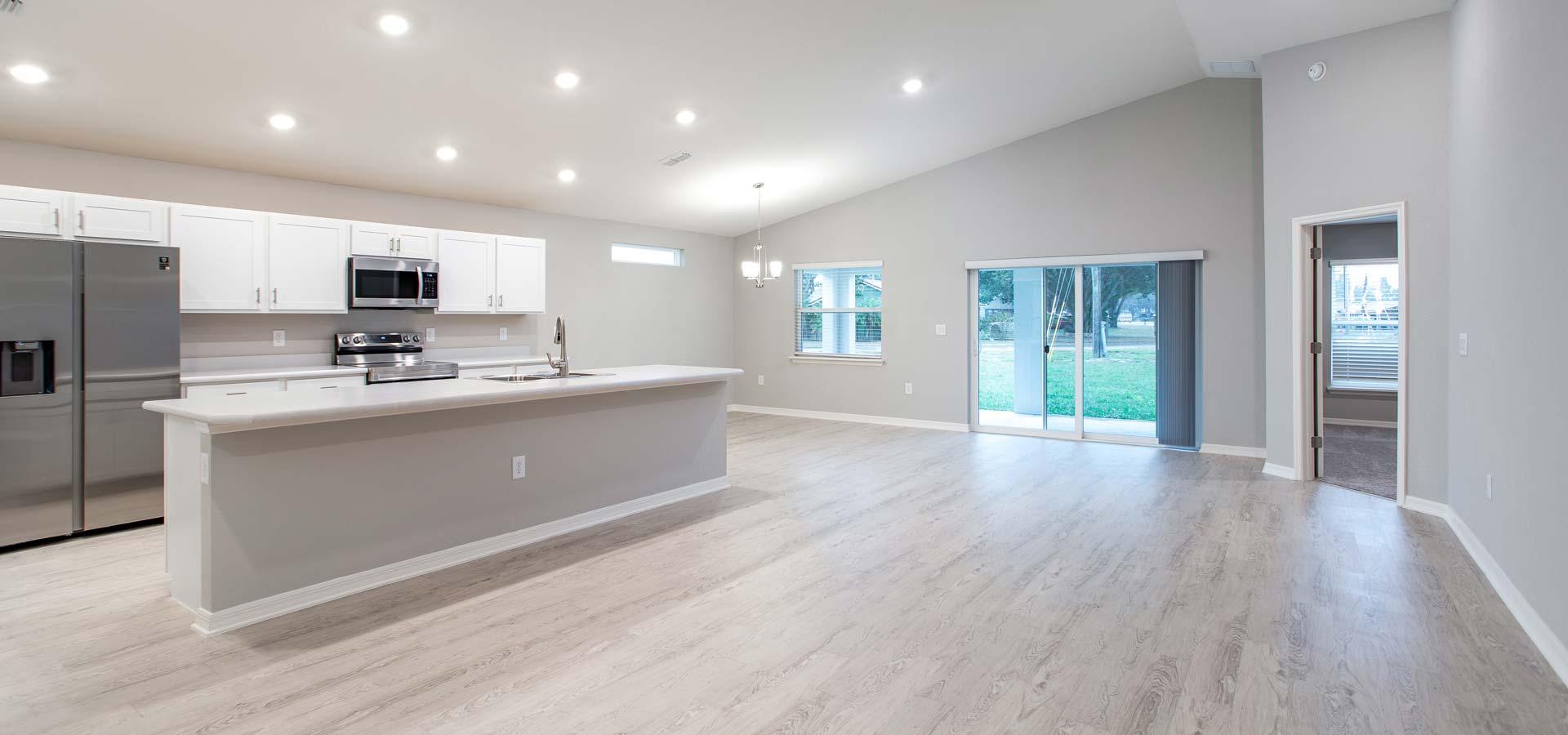 For homebuyers looking to move as soon as possible, find a professionally designed home, or reduce the stress sometimes associated with moving, a quick move-in home in Florida from Highland Homes may offer just what you are looking for.
A quick move-in home, also referred to as a spec home or inventory home, is a new construction home that is already within some stage of the building process, and perhaps even completed and move-in ready. Quick move-in homes provide all of the benefits of owning a new construction home in Florida, along with unique benefits of their own.
Here are 7 benefits you will appreciate when you fall in love with a quick move-in home in Florida from Highland Homes.
1. Faster Timeline to Move-In
Once you've made the exciting decision to buy a new home, waiting just may be the hardest part! Building a new construction home from the ground up averages from 7 months to as long as 12 months or more when there are shortages of supplies and labor.
A quick move-in home provides you with a faster timeline to move in because the building process has already begun, or may even be complete. Our quick move-in homes in Florida fall within two different statuses:
Move-in ready - A completed home, ready for you to move into and start loving life as soon as you can sign the closing papers.
Under construction – All of the features, finishes, and details have been finalized, and construction is underway! All you need to do is sit back and relax while the construction of your new home finishes up.
When shopping quick move-in homes on our website, you can use the Status filter to narrow down results, sort by completion date, and easily see the status and estimated move-in date for each home:
2. Enjoy a Professionally Designed Home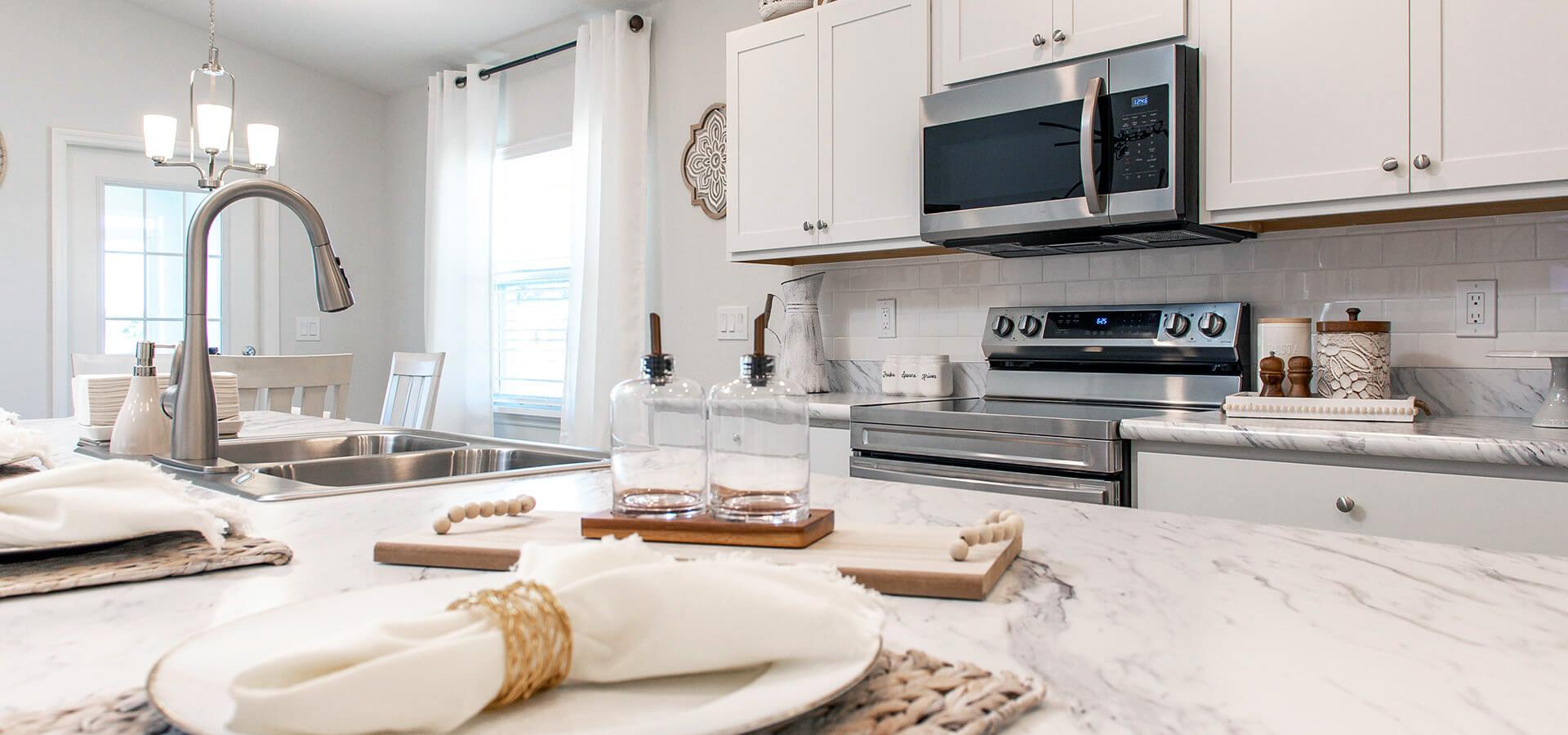 One of the biggest benefits of buying a new construction home is modern interior design. When you choose a quick move-in home by Highland Homes, you can rest assured knowing your home was professionally designed by the award-winning team at the Highland Homes Personal Selection Studio, with features and finishes hand-selected by our professional designers to provide you with enduring style, move-in convenience, and easy home maintenance.
So if you aren't design-minded, no sweat - You can feel confident that your new home will come together beautifully and be easy to decorate with your furniture and finishing touches. Move into a beautifully designed home you will enjoy (and be complimented on) for many years to come, without the need for costly and stressful renovations.
3. Know Your Interest Rate (and Monthly Payment!)
Mortgage interest rates are a key component in determining the mortgage payment that you'll make each month. A lower interest rate means a lower monthly payment, and since most people sign for a 30-year mortgage, getting the best rate can give you big savings over the life of your mortgage loan.
But, interest rates change all the time, so how can you make sure the low rate you see today is the rate you get tomorrow? Enter the rate lock.
A rate lock is a guarantee that your mortgage lender will honor your quoted interest rate for a set period of time, which means if rates go up between when you lock your rate and close, you will still get the lower interest rate.
Once your mortgage lender has issued your conditional loan approval (read our article about the mortgage process to learn more), they will discuss your rate lock options. Thanks to the shorter timeline to closing provided by a quick move-in home, not only do rates have less time to fluctuate, but you are likely able to lock your rate sooner providing the peace of mind in knowing your rate and payment.
4. Moving (and Relocating) Made Easy
If you are a first-time homebuyer, you may be in a situation where your lease is ending soon or you are living with family and looking to move out as soon as possible. If you are buying your next home, you might have an existing home to sell and don't want to deal with moving into temporary digs while waiting for a new construction home to be built from the ground up. And, if you are relocating, you're probably looking for a home that matches your timeline to move to the Sunshine State.
A quick move-in home solves each of these! Our listed quick move-in homes in Florida clearly state their status and expected move-in date so you can find the right home for your timeline. And, if you do not see a home that matches what you are looking for, don't stop there – call or email our New Home Specialists as we may have homes available that are not yet listed, can look up homes that will be available soon, or give you a call when your dream home is available.
5. See the Home and Site
Seeing a home, whether it is completed or under construction, can help you visualize the layout and livability and cement your decision that this is THE right home for you. No matter the status of the quick move-in home you are looking at, we'll show you the site where your home will be built and have tools available to show you the home layout and design features.
With move-in-ready homes, we'll take you to the home and give you a tour, pointing out important features along the way. You will see the rooms, the finishes, the backyard – It's easy to picture your furniture and belongings in the space and you can get really excited knowing closing day is right around the corner.
For homes under construction, we'll go over all the features and finishes selected and, depending on the construction stage, walk the construction site to help you visualize how these will look in the completed home.
And, if the home is not yet far enough along to walk or not yet started, we still have tools for this oh-so-important visualization! We have fully decorated models of many of our home plans which you can walk through, or might be able to give you a tour of a similar home under construction. And, online tools such as 360-degree virtual tours and video walkthroughs provide an opportunity to walk through a home, again and again, no matter where you are located!
Last but not least, our community photo galleries and online Inspiration Gallery showcase many of the features and finishes that may be in your quick move-in home, so you can see how these look in a finished home and even get home decorating inspiration.
6. It's Brand-New (Which Will Save You Money!)
A home is more than bricks and mortar. A home is a place of love and laughter, comfort and security, where you will build memories for years to come. And, one of the biggest benefits of a quick move-in home is that everything is brand-new, which will save you money, minimize stress, and provide you with increased safety and security. Here's more on the benefits of owning a brand-new home in Florida:
Your home is built to the latest building codes with technologically advanced materials for your health and safety.
There are no hidden damages (including mold or mildew) left behind by previous residents, which protects both your health and your wallet from unexpected repair costs.
Everything is brand new! Not only is your new home complete with the latest in materials and design trends, but you can expect major systems and surfaces to last longer and require less maintenance since they do not have existing wear and tear.
New homes are designed with must-have features for today's homebuyers, from an open layout and flexible-use rooms to high-performance flooring and appliances, which means you will not have to go through the experience of costly renovations often desired in older homes.
New construction homes are more energy-efficient than older homes, which means you will save money on utilities.
And, another huge benefit of buying a new construction quick move-in home is…
7. You're Protected by Warranties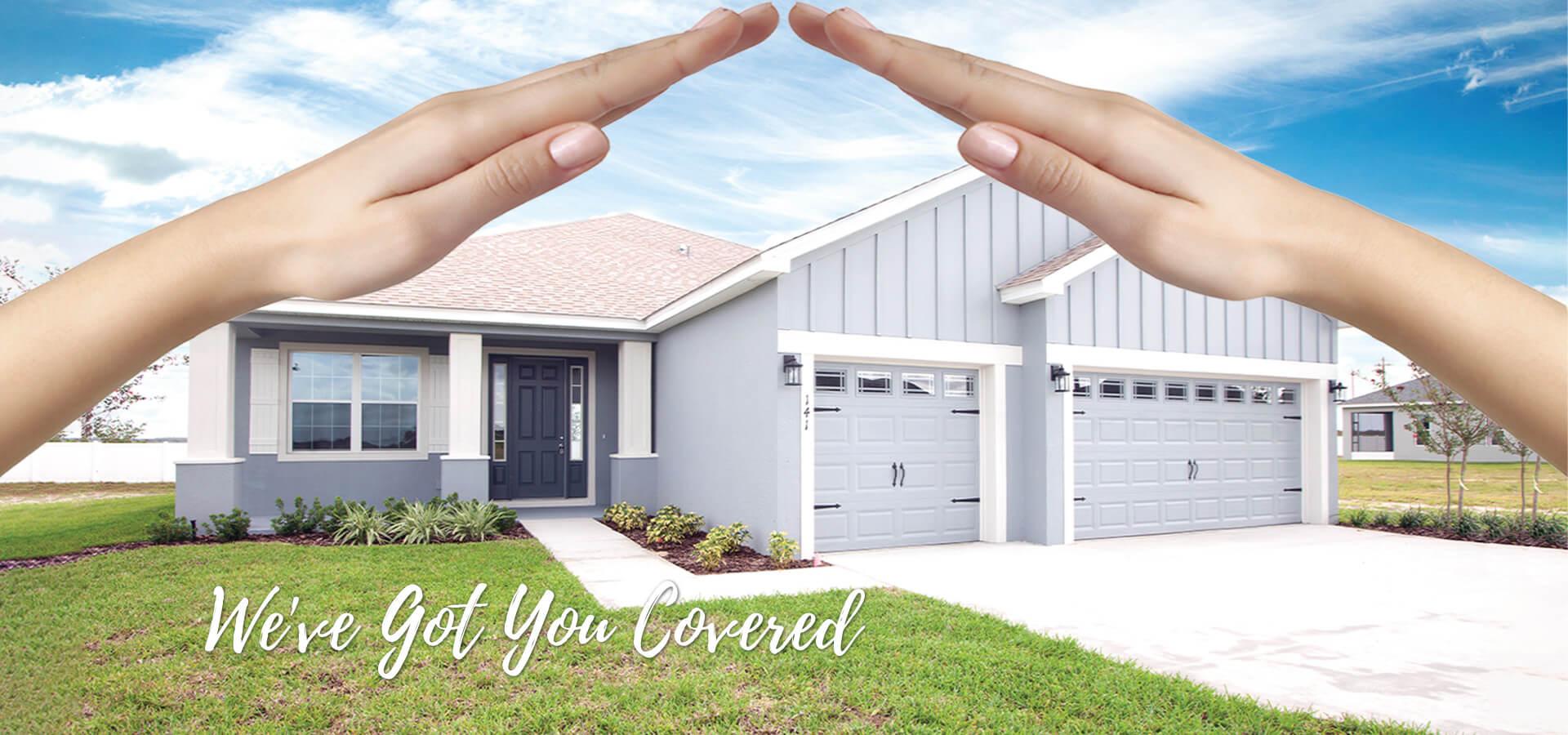 Warranty protection goes beyond your wallet. Buying a home is the largest investment most people will make and your investment is covered by triplicate warranty protection, providing you with long-term peace of mind.
Highland Homes' Builder Warranty
The Builder Warranty covers material defects in your home for one year after your closing. Our local Florida customer service team handles warranty requests for a quick resolution that will minimize any inconvenience to you.
2-10 Home Buyers Warranty
This third-party warranty coverage also begins the day you close on your new home. Having a third-party warranty provides you with additional peace of mind - should your home ever need repairs for covered defects, an independent provider ensures a neutral mediator to resolve your claim.
2-10 Home Buyers Warranty is the nation's leading home warranty company and only accepts the best builders into their program, requiring builders to go through an extensive annual screening process that measures our building practices against strict guidelines, inspects our workmanship, and ensures we maintain a high-quality product.
Under the 2-10 Home Buyers Warranty, your home is covered by:
10 full years of structural defect coverage for load-bearing components.
2 full years of systems surety coverage against defects in wiring, piping, and ductwork in electrical, plumbing, heating, cooling, ventilating, and mechanical systems.
1 full year of surety coverage against defects in workmanship and materials.
As an additional benefit, the 2-10 warranty is fully-transferable should you decide to sell your home, which increases the resale value of your home.
Manufacturer Warranties
On top of these industry-leading warranty protections, many products in your new Highland home are also covered by manufacturer warranties. This means products such as your flooring, shingles, and appliances are warranted directly by the manufacturer, minimizing repair costs and maximizing your peace of mind, should there be a defect or malfunction.
Find Your New Quick Move-In Home in Florida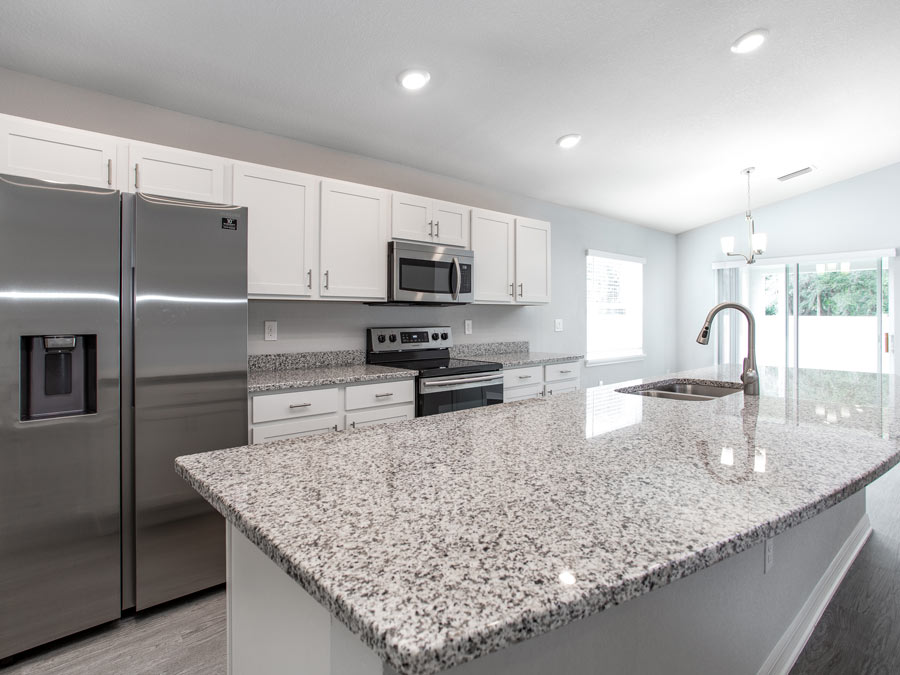 Are you ready to find your dream home and take advantage of all of the benefits of buying a quick move-in home in Florida with Highland Homes? Browse available homes and call or email our Florida New Home Specialists for your VIP showing!
---
Tags:
Benefits of new construction
Quick move-in homes
Relocating to Florida
Warranty
Maintenance costs
Why buy new
---