Posted:
July, 28, 2011 |
Categories:
Communities
|
Events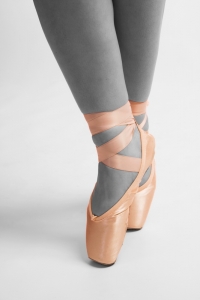 Those looking for a fun outing this weekend near their Tampa new homes are in for quite a treat. The Creative Movement Company and The University of Tampa are joining forces to host a "Celebration of National Dance Day 2011쳌 with Dance Day Tampa this Sunday, July 31 from noon to 7 p.m.
Held at the Edison Building on the University of Tampa campus, Dance Day Tampa will have free dance and fitness classes for all ages. Don't worry if you feel like you have two left feet - Both advanced and non-dancers are encouraged to come. It's not about your ability to bust a move; it's about having fun and promoting health and fitness awareness.
There will be two stations, with classes held every hour for a variety of dance styles including ballet, hip-hop, jazz, salsa and more. Those who want to participate are asked to arrive 20 minutes prior to the class start time. Dance shoes and attire are not required, just wear comfortable clothes. For more information about Dance Day Tampa, visit their website.
Not only is Tampa home to Dance Day Tampa, but many other exciting events as well. If you'd like to live near all of the excitement that the city has to offer, then give Highland Homes a call.  We offer new Florida real estate throughout the Tampa area in Zephyrhills, Ellenton, Hudson and Polk County, with home prices starting in the low-$100,000s and only $99 down.
For more information about Highland Homes, visit our website.
---
Tags:
Dance Day Tampa
real estate
Florida real estate
Highland Homes
Tampa new homes
Tampa new home
Florida
new home
tampa
FL
New Homes
---