blog
Central Florida Makes Up America's Fastest-Growing Cities of 2017
Central Florida Makes Up America's Fastest-Growing Cities of 2017
Posted:
March 13, 2017 |
Categories:
Communities
|
News
|
General Info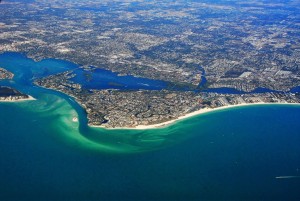 With its balmy tropical climate, accessibility to entertainment and recreation, and affordable homes, it comes as no surprise that Central Florida is one of the most desirable places to live in the U.S. According to Forbes' 2017 list of America's Fastest-Growing Cities, Central Florida cities rank as four of the top twenty-five cities in the nation that people are moving to.
Forbes calculated the rankings by combining the growth of population, employment, wages, economic output and home price growth. The cities are then compiled into a list of metropolitan areas that have experienced the highest growth in 2016 and hold the highest projected population growth of 2017.
Ranking #2 on the list is the Orlando-Kissimmee-Sanford metropolitan area with a projected population growth of 3.14%, job growth of 3.54%, wage growth of 8.22% and home price growth of 8.64%. Orlando has been a city of constant and continued progress that has proven to be at the top of recreation as well as the housing market in Central Florida as a whole.
North Port-Sarasota-Bradenton ranked at #6 with a projected population growth of 2.59%, job growth of 2.79%, wage growth of 7.45% and home price growth of 8.09%. Adding to the allure and likely to the growth of this region is the excellent sense of community, health and happiness. Last year, the Gallup-Healthways Well-Being Index gave North Port-Sarasota-Bradenton top-rankings from its residents for well-being.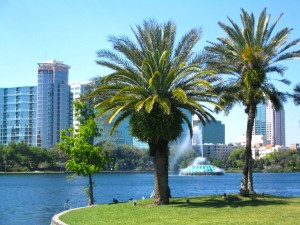 Tampa-St. Petersburg-Clearwater was ranked as the #8 fastest-growing city, with a 1.76% projected increase in population, 2.43% job market growth, 7.6% wage growth and 7.10% in home price growth. The Tampa Bay area has become of the most inclusive cities in Central Florida; beaches, art exhibitions, food and festivals make it easy to enjoy the best of Tampa Bay and bring more people to the bustling city. Tampa and Orlando also both placed on Forbes' 10 Cities Americans Are Moving to Right Now due to affordable median home pricing and low unemployment rates.
Lakeland-Winter Haven rounds-out Central Florida at #18, and is one of the smaller metropolitan areas honored on the list. Lakeland-Winter Haven's recent growth gives the city a 2017 projected population growth of 1.94%, job growth of 1.63%, wage growth of 5.58% and home price growth of 9.58%. Just last year, Lakeland was ranked as one of the best cities to move to and number one in job growth in Florida!
Highland Homes is proud to build quality new homes priced from the mid $100's to $300's in each of these desirable, growing Florida cities. You can find our new homes in Tampa Bay, Manatee County, Lakeland-Winter Haven, Greater Orlando, and Ocala, Florida. To explore making the move to one of America's fastest growing regions, and enjoying the sunshine, entertainment, and economic opportunities that Florida has to offer, visit www.HighlandHomes.ORG or call the Florida new home specialists at 863-797-4999.
---
Tags:
Orlando
Bradenton
fastest growing cities
growing cities
Highland Homes
Lakeland
Florida
tampa
FL
central florida
---