Posted:
December 27, 2013 |
Categories:
News
|
General Info
|
Events
On Wednesday, December 11, Highland Homes was pleased to spend the morning with some of our top Realtor® partners and thank them for selling homes with Highland Homes.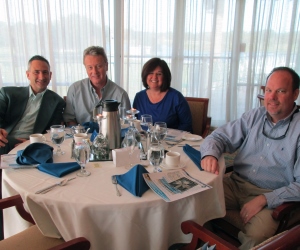 The Realtor Appreciation Breakfast honored Realtors® who sold with Highland Homes between August 1 and November 30, during our "Sell, Earn, WIN!쳌 Realtor® incentive program.  The breakfast took place at the Lone Palm Golf Club in Lakeland and in addition to enjoying a variety of breakfast foods and mimosas, attending Realtors® went home with some great gifts!
The "Sell, Earn, WIN!쳌 incentive program was designed to give Realtors® an extra bonus for selling with Highland Homes, and participating Realtors® received an entry into a prize pool for every home they sold during the program period, in addition to receiving 3% commission.  Every sale earned an entry and a prize and during the four-month incentive program, 57 Realtors® sold a total of 65 homes with Highland Homes.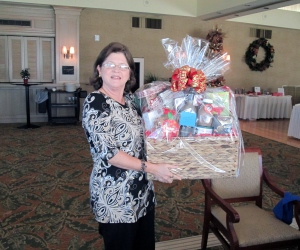 We handed out a variety of prizes including a cruise vacation package, annual passes to Universal Orlando, large gourmet gift baskets and even a $1,000 gift card! Prizes were awarded at random by drawing from a prize basket, so everyone had a fair chance to win some of the fantastic gift items on display.
Thank you to all our Realtors® partners who sold with us in 2013 and helped to make this a highly successful year for Highland Homes.  We couldn't have done it without you, and look forward to working with you again in the near future.
Highland Homes builds new homes throughout Central Florida, Tampa Bay, Manatee County, and coming soon to Ocala. For more information about our stylish homes and communities, visit the Highland Homes website today!
---
Tags:
Florida New Homes
florida new home
Florida
new home
FL
New Homes
---