blog
Highland Homes Welcomes Sully Harry, Design Center Consultant
Highland Homes Welcomes Sully Harry, Design Center Consultant
Posted:
December, 20, 2012 |
Categories:
Design and Decorating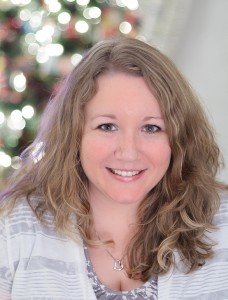 Highland Homes would like to welcome their newest employee, Sully Harry, as a Design Consultant at the Highland Homes Personal Selection Studio.\n\nSully comes to Highland Homes with a strong background in new home decorating — in fact, Sully previously worked for Highland Homes as an outside interior decorator but left to pursue a career with Ashley Furniture as their visual designer/merchandiser.  After 3 years, she has returned to Highland Homes.\n\n"I love working with a home builder because it is so exciting to help buyers select their features and design their home from the ground up and see it all come together in the end," Sully says.\n\nSully has a degree in Interior Design from Florida State University and has always worked for either a builder or furniture company. Her first design job out of college was working for a custom builder in Tampa where she gained a lot of knowledge and the beginning of her love for the building industry.  She brings a tremendous amount of experience to Highland Homes.  Her favorite areas of expertise are selecting paint colors and furniture placement.\n\nOutside of work, Sully enjoys spending time with her husband and 3 Chihuahuas.  She loves playing the piano and scrapbooking.  She also loves to redesign and rearrange her home when she gets the itch to try something new.  "I love to design,쳌 says Sully, "and have been very fortunate pursue a career in my field of expertise, and one which gives me great enjoyment.  You never decorate a home the same way twice so I don't think I will ever get bored of it!"\n\nSully is herself a Highland homeowner.  She built a home with Highland Homes 4 years ago in the Lakeland area where she has lived her whole life.  Sully loves the area and is happy to be working again in her hometown.\n\n"We are excited to have Sully back because she comes with a wealth of knowledge and has a wonderful and easy going  personality to help our buyers through a time that can be overwhelming," says Stacey Antonakos-Perez, our Design Studio Manager.\n\nFor more information on Highland Homes and building and designing your Lakeland, Tampa or Orlando new home, visit our website.
---
Tags:
Orlando
Highland Homes
new home
Orlando New Home
---