Posted:
March 16, 2011 |
Categories:
General Info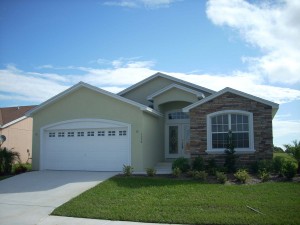 If you thought that the recent recession has deterred homebuyers, think again. According to Trulia.com's biannual American Dream Survey, 70 percent of Americans still consider homeownership as the American Dream, and 78 percent of homeowners see the purchase of their homes as the best investment they ever made. Additionally, the survey found that in the South the outlook for the housing market is bright: Seventy-nine percent of renters in this region plan to purchase a home, making Florida real estate in high demand.
The driving factor in Florida's economic recovery may be coming from an unlikely source: Although many Millennials came of age during the housing market crash, 26 percent say that their views of homeownership have become more positive over the past six months, and 88 percent of renters ages 18 to 34 aspire to own a home.
Are you currently in the market for a new home? At Highland Homes, we make the dream of homeownership more affordable than ever. We offer Central Florida new homes with prices starting in the low $100,000s and only $99 out-of-pocket for qualified buyers. For even more savings, stop by one of our sales centers from now until March 31 to receive a Free Green Package or $3,500 towards Green Upgrades.
For more information, visit the Highland Homes website.
---
Tags:
real estate
Florida New Homes
Florida real estate
Highland Homes
florida new home
central florida new homes
Florida
new home
Central Florida new home
American Dream
FL
New Homes
central florida
---