Posted:
October 30, 2009 |
Categories:
Communities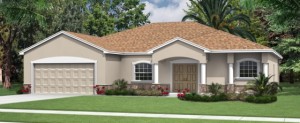 During the housing downturn that has beset the nation, it is refreshing to hear a successful story, especially in the news. Which is why we are so happy to announce that the Osprey Observer has featured Highland Homes in a recent article, and the story is all about the success we have been experiencing in the Tampa real estate market with our neighborhoods at Ayersworth Glen.
There are several factors that contribute to Highland's success. Something unique that Highland Homes offers is an in-house finance expert. Basically, the finance expert works closely with home shoppers to to get them rates they can afford and ultimately get them into a new home. And, the Central Florida home builder goes above and beyond to cater to the needs of new home shoppers. For example, Ayersworth Glen now has a bilingual sales team to accommodate those in which English is not their first language.
Besides these points, Highland Homes offers all around great communities with affordable pricing starting at $120,000. Each community offers home shoppers a variety of features including double entry doors, spacious floor-plans, 9 foot ceilings, lanais, walk-in closets and so much more. Communities also include great amenities like fitness centers, clubhouses and swimming pools. It's no wonder Florida new homes from Highland are selling so successfully.
And, don't forget to pick up the Osprey Observer to see our feature!
---
Tags:
Florida home
real estate
Florida New Homes
Highland Homes
central Florida home builder
florida new home
Ayersworth Glen
Florida home builder
Florida
new home
tampa
FL
New Homes
central florida
Tampa real estate
---