blog
How Much Do You Need to Earn to Purchase a Florida New Home?
How Much Do You Need to Earn to Purchase a Florida New Home?
Posted:
September 7, 2012 |
Categories:
General Info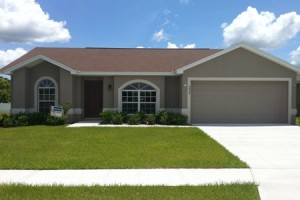 As the housing market recovers, median house prices are beginning to rise in cities all across the country, including Tampa and Orlando. So as a homebuyer you may be asking, how much do I have to earn annually to purchase a Florida new home? In order to answer this question, HSH.com took the National Association of Realtors' 2012 second-quarter data for median home prices as well as 2012 second-quarter average interest rates for 30-year, fixed-rate mortgages to decipher how much money homebuyers in 25 major cities would need to earn in order to purchase a median-priced home in their market.\n\nAccording to their findings, Orlando homebuyers would need to earn an annual income of just $20,048 to afford the median home price of $136,100. We have five idyllic communities located in the Orlando area, in St. Cloud, Leesburg and Davenport.  With prices from the low $100's, our homes are affordable to most Orlando homebuyers, and all of our locations are convenient to major highways and Orlando attractions and recreation.\n\nResults of this report showed that homebuyers in the Tampa area would have to earn an annual income of $21,385 in order to purchase a home at the median home price of $144,300. We currently have seven communities for homebuyers looking to purchase in the Tampa area, in cities including Ellenton, Zephyrhills, Dade City, Hudson, Plant City and Gibstonton in the Riverview area.  Our new homes in Tampa also start from the low $100's.\n\nHomes in our Orlando and Tampa communities feature three to five bedrooms and two to three bathrooms, with more than 40 floor plans to choose from. Our Personal Selection Studio allows you to customize your home with a variety of options for cabinetry, fixtures, counter tops, appliances, lighting, flooring and every aspect of your home.\n\nAt Highland Homes we build quality homes in the best Central Florida locations at affordable prices — and don't forget about our $99 Moves You In special offer!  For more information on these communities as well as our other Florida new home communities, visit the Highland Homes website today!
---
Tags:
Highland Homes
florida new home
Florida
new home
tampa
FL
New Homes
new homes in Tampa
---